Tribal Government & News
Grand Ronde recycling depot contamination causes concerns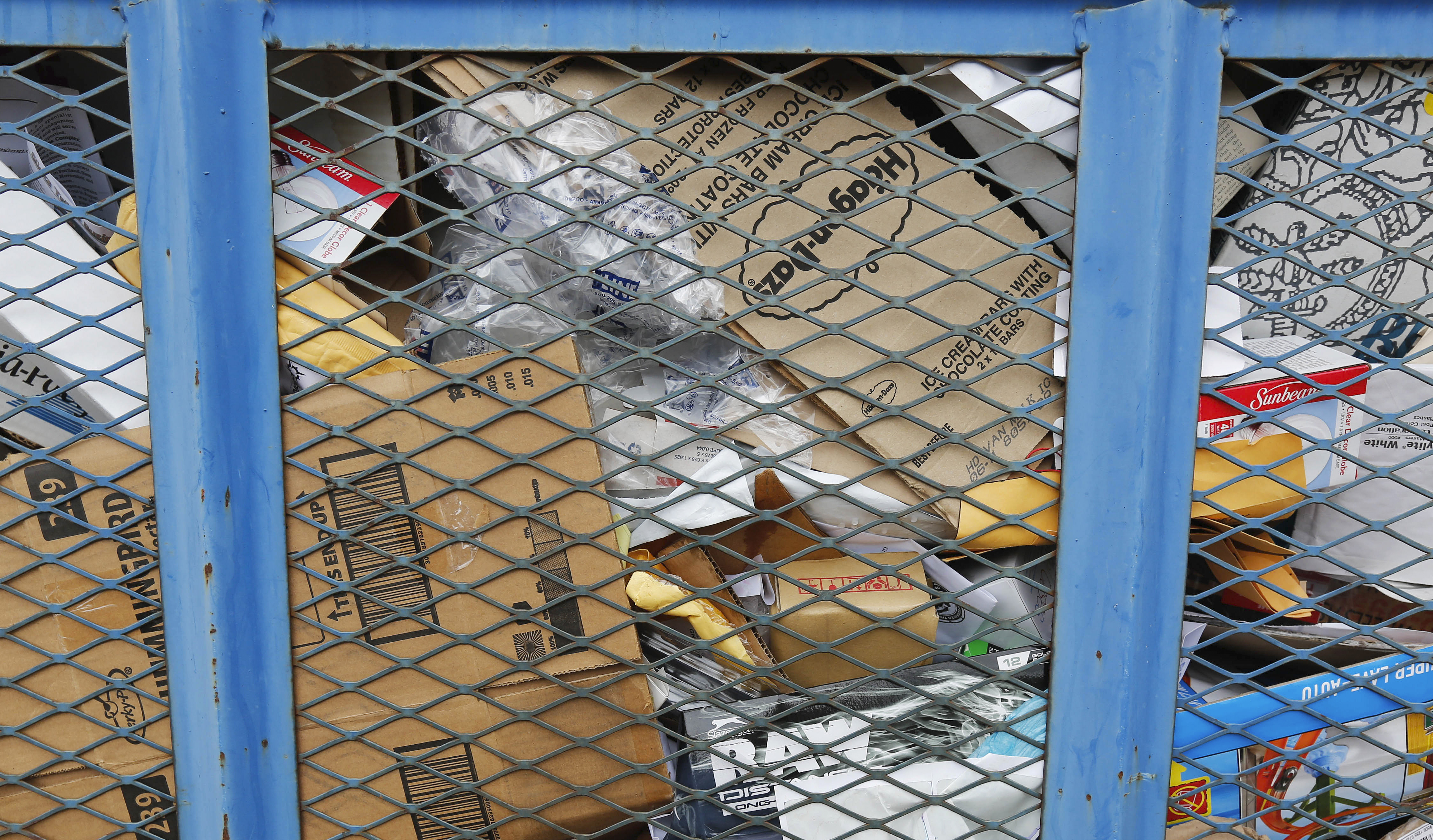 By Dean Rhodes
Smoke Signals editor
The Grand Ronde recycling depot off Tyee Road is causing concerns because people are dumping items that do not meet Recology Western Oregon's criteria, Tribal Facilities Manager Tyson Mercier said.
Recology Western Oregon is the Grand Ronde Tribe's and community's recycling and trash collection company.
Mercier said incidents have included people dropping off used tires and putting Styrofoam in the cardboard bins. In a May 20 letter from Recology's Waste Zero Specialist Rhonda Green, she reported plastic and packaging materials included in the cardboard recycling container.
In an April 12 e-mail, Green said that the Tribe would be charged $441 for a 10-yard trash box rather than recycling if the containers continue to include trash and other contaminants.
"Once the containers are clearly marked and signage is up, all contamination will be photographed and noted," Green wrote. "My goal is that together we can clean up the recycling as opposed to stopping the service altogether."
According to whatbin.com, only clean plastic bottles and tubs four ounces or larger, metals, and mixed paper and cardboard should be placed in the recycling bins. Items not allowed include glass, plastic bags and drinking cups, broken dishes, and Styrofoam and paper take-home containers from restaurants.
"The main problem is people dumping items that do not meet Recology's recycling criteria," Mercier said. "Once these items are mingled with the recycling, it all becomes trash."
"Recology is not considering ending recycling in the community," Green said in a May 26 e-mail to Smoke Signals. "We have been dealing with an excessive amount of trash and non-recyclable items being left at the recycle depot on Tyee Road. We are currently working with CTGR to address those issue. We have discussed making small changes or additions to the depot that include a clearer message of what is accepted and where to dispose of questionable items and trash."