Culture
World War II veteran Herman Hudson walks on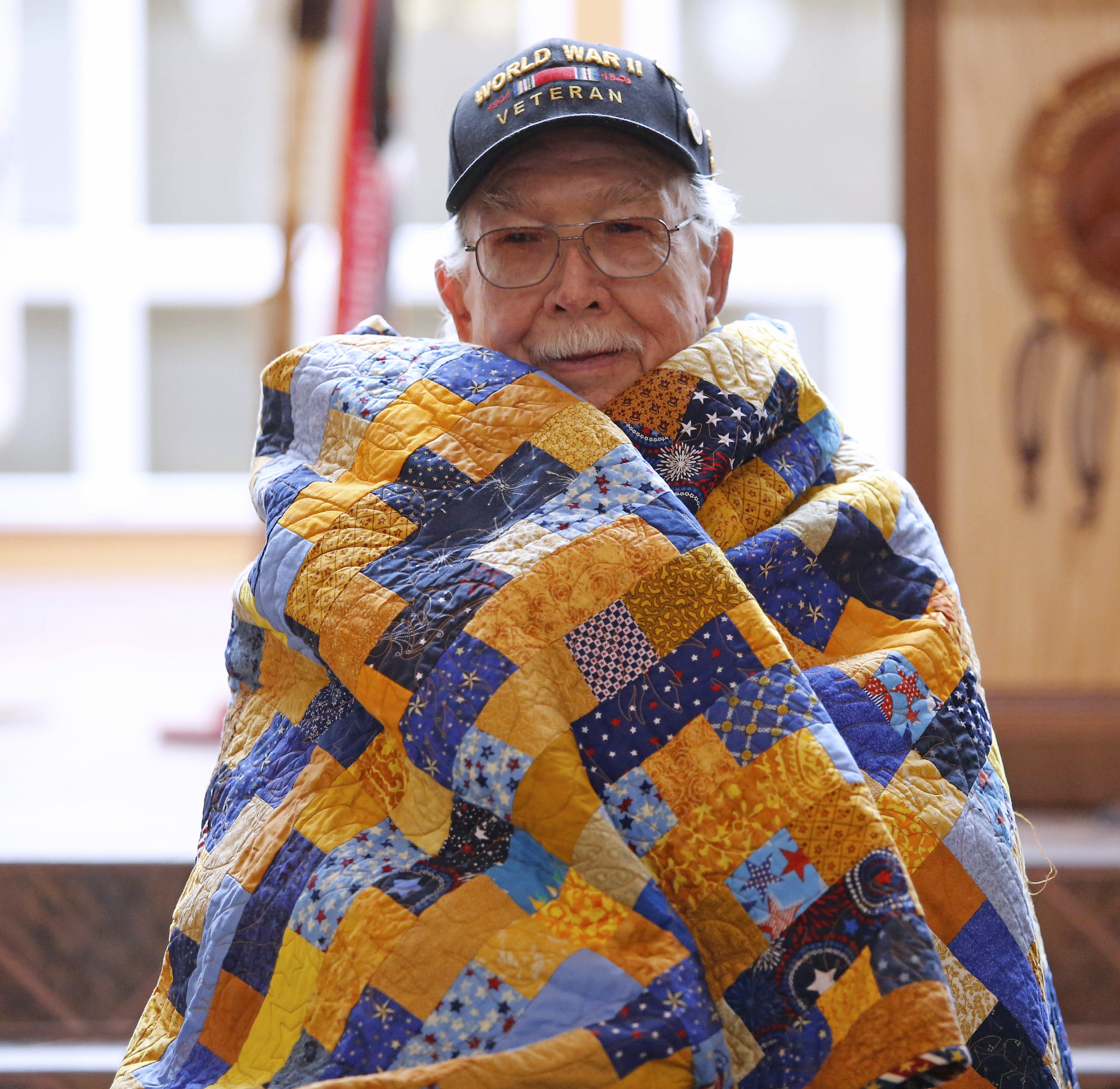 By Dean Rhodes
Smoke Signals editor
Herman K. Hudson, the Tribe's last living World War II veteran and eldest male Elder at 96 years of age, walked on Wednesday, May 26, 2021.
Hudson was born in Grand Ronde on Jan. 4, 1925, the son of Herman A. and Ella Hudson. He lived for many years at Chemawa Indian School in Salem, where his father worked as a bus and truck driver. However, Chemawa employee children were not allowed to attend the school.
Instead, Hudson attended high school in Keizer and Salem until his junior year at Salem's North High School when he enlisted in the Navy in 1942.
"It was during the war, you know, and that was what you did, I guess," he said in a Smoke Signals story that appeared in July 2006. "My uncles that I was closest to went into the service, so I did, too."
He served in the South Pacific aboard the U.S.S. Nevada, escorting fleet oilers. He also learned to be quite a good barber while in the Navy when his vessel's regular barber was shipping out and taught Herman how to cut hair. "Pretty soon, I got to be a pretty good barber," he recalled.
He was discharged in 1945 and he went to work in the woods and in sawmills in Yoncalla and Drain, not too far from the Umpqua River. It was there that his met his wife, Ella Joyce Miller, who walked on in 1998 just four months shy of their 50th wedding anniversary. They had three children – Kathryn in 1950, Tim in 1953 and Steven in 1955.
In 1950, Oregon veterans received a bonus and Herman used the money to enroll in barber school. For many years after, he made his living by cutting hair in many places from Coos Bay, Ore., to Carbondale, Colo., to Puyallup, Wash. After Joyce passed, he moved back to Grand Ronde, where he owned a motor home that he would drive to Yuma, Ariz., every winter to play golf and square dance.
He continued driving himself and golfing well into his 90s, playing at Cross Creek Golf Course on Highway 22 near Dallas.
In April 2019, he received a Quilt of Valor for his military service in the Governance Center Atrium.
In addition to being the Tribe's eldest male Elder, Hudson was the third eldest member of the Tribe at the time of his passing with only former Tribal Council Chairwoman Kathryn Harrison and Carmilla Faggani being older. Harold Gene Baker now becomes the Tribe's eldest male Elder.
A funeral service will be held at 11 a.m. Wednesday, June 23, in the Tribal gym followed by a gravesite service at the Tribal Cemetery. A meal will follow at the Grand Ronde Lighthouse community building on Grand Ronde Road north of Hebo Road.