Tribal Government & News
Grand Ronde Restoration figure Elizabeth Furse walks on at 84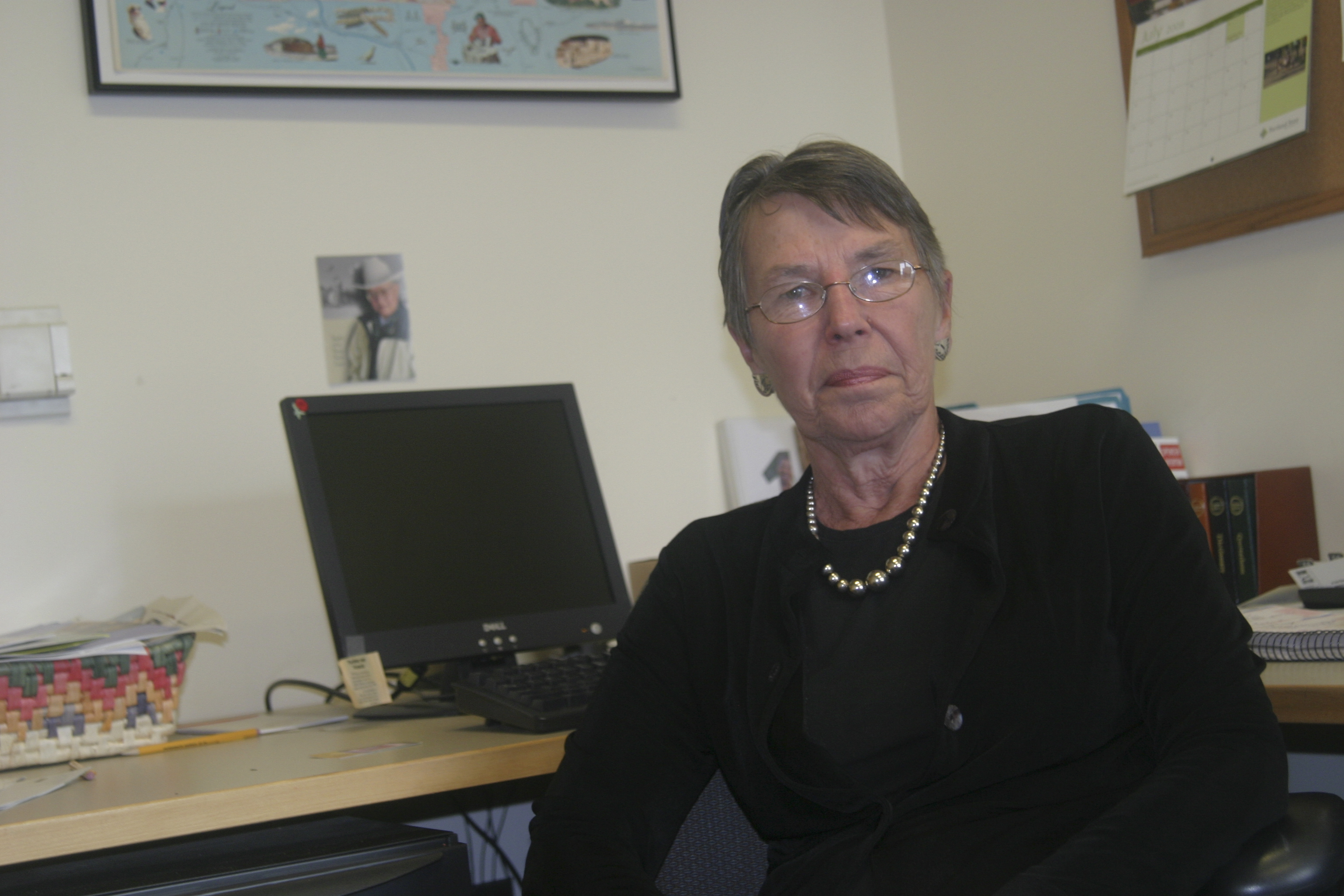 By Dean Rhodes
Smoke Signals editor
Elizabeth Furse, who played an important role in helping the Grand Ronde Tribe accomplish Restoration in 1983, walked on Sunday, April 18, at the age of 84.
Furse also represented Oregon in Congress for three terms in the 1990s. She died peacefully at her home from complications related to a fall.
In the early 1980s, Furse joined with Don Wharton, founding director of Oregon Legal Service's Native American Program, to help the Grand Ronde Tribe regain federal recognition, which was taken away in 1954 by the Western Oregon Indian Termination Act.
"A lot of what was important to moving us forward was Elizabeth had been to law school," Wharton recalled in a 2008 interview for the Tribe's 25th Restoration special edition. "She had not graduated, she was not a lawyer, but she understood the law and she was terrific at community organization. She was terrific at talking to people in positions of power in the Legislature, and in other places, Congress, etc. She just had a real touch for that. She knew she had access to or knowledge of an enormous amount of resources."
Wharton left Oregon Legal Service's Native American Program in 1983 and credited Furse with seeing the Grand Ronde Restoration effort through to its conclusion when on Nov. 22, 1983, President Ronald Reagan signed the law that returned the Grand Ronde Tribe to federal recognition.
In a 2008 interview with Smoke Signals, Furse recalled working full-time on the Restoration effort because Grand Ronde Tribal Council members had jobs. She encouraged modern-day Tribal members to remember that Restoration was not inevitable and required a lot of hard work and myriad sacrifices by many.
"Grand Ronde had nothing," she said. "They had no land, no economic development opportunities. They took the very best they could get and have made it better. I just hope the Tribal members will understand that, that they were magnificent that (Tribal) Council."
Tribal Council member Steve Bobb Sr. acknowledged Furse's passing during the Tuesday, April 20, Legislative Action Committee meeting and sent prayers to her family.
"She was one of the good friends to the Tribe and worked very hard on our behalf in the beginning," Bobb said. "We want to recognize and send prayers to her family for that loss."
Tribal Council Chairwoman Cheryle A. Kennedy said Furse will be greatly missed. "Elizabeth Furse was a friend and ally of the Grand Ronde Tribe and Indian Country," Kennedy said. "Her work on Tribal Restoration efforts and the Grand Ronde Reservation Act leaves a legacy that will endure the test of time."
A moment of silence to honor Furse was held during the Wednesday, April 21, Tribal Council meeting.
After leaving Congress in 1999, Furse became the founding director of Portland State University's Institute for Tribal Government. She also co-owned and operated Helvetia Winery with her second husband, John Platt, for almost 30 years.
"The legacy of her work on Tribal governance, Restoration legislation and self-determination has been profound and will continue to be realized by generations of Native Americans and Oregonians to come," said Direlle Calica, current director of the Institute for Tribal Government.
Furse was born a British citizen in Kenya and grew up mostly in South Africa. She married a U.S. citizen and, after moving to the United States, became a citizen. She was the first person born in Africa to be elected to Congress.
She is survived by her children, Amanda Briggs of Beaverton and John Briggs of Seattle, and by Platt. Platt said he and the family are planning a memorial service for some time this summer.