Tribal Government & News
Tribe shares vision for Blue Heron site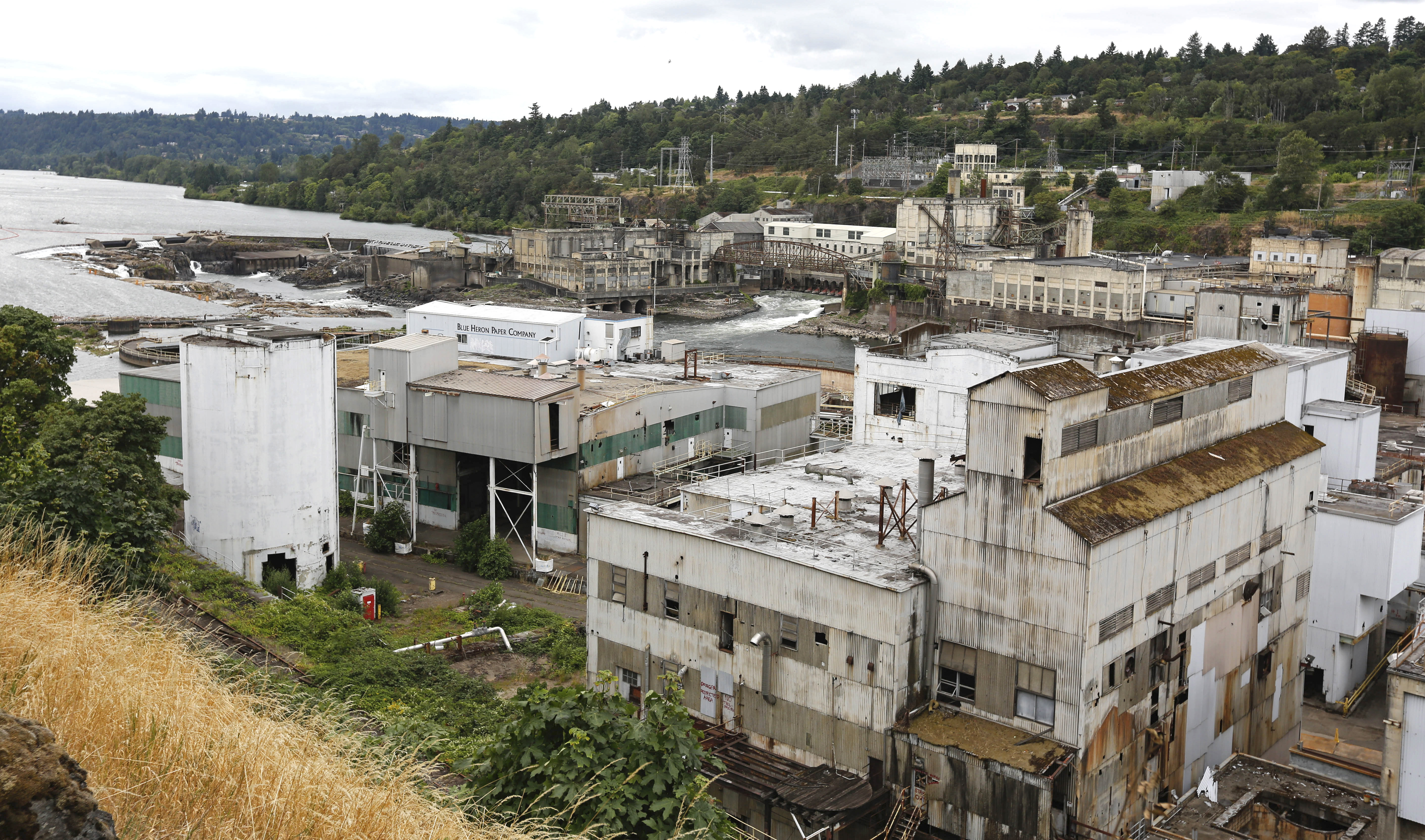 By Danielle Harrison
Smoke Signals staff writer
After acquiring the 23-acre Blue Heron site near Willamette Falls in August of 2019, the Tribe is now sharing its ideas for future use of the culturally significant land, located in its ancestral homelands.
Potential plans include environmental and cultural restoration along with new development: Other priorities are to help restore public access, provide economic prosperity and return the Tribe to the role of caregiver over an important piece of its homeland.
"Acquiring the property at Willamette Falls let us reclaim part of our history and allowed us to once again become stewards of the land and the falls," Tribal Council Chairwoman Cheryle A. Kennedy said in a press release. "Now, we head into the future with a vision for this land that helps heal it and revitalize it while telling our story and sharing our history."
The Tribe purchased the property from Washington developer George Heidgerken in 2019. Since then, it has been working with a design team from GBD Architects and Walker | Macy to create a vision for the site. The Tribe has also been working with the state Department of Environmental Quality on onsite cleanup efforts. 
"Focused on the central idea of healing, the vision will also be guided by the values of spirit, place, people and prosperity," the press release stated. "What that means for the site itself is extensive ecological restoration at the southern end, which would include restoring natural basalt landscape and water channels underneath defunct industrial buildings. Native plantings would be re-established, and restored riparian habitat would provide vast benefits for native fish, birds and other wildlife."  
Additionally, the Tribe envisions mixed-use development at the northern end of the site that would be a visual and physical connection to the restored landscape.
Potential development could include office, hospitality, institutional or educational spaces, as well as Tribal spaces, public gathering spots, restaurants, retail and a riverwalk area. Any new development would reflect the story of the Tribe and its historical and cultural connection to Willamette Falls.
"This is a meaningful and exciting time for our Tribe and for everyone who will benefit from the healing and promise of our Willamette Falls site," Kennedy said. "We look forward to working with all of the partners who share in our vision for the land, from its historical, ecological and cultural significance to its potential to create prosperity for the entire region."
In December 2020, Tribal Council approved the allocation of $1.235 million to purchase an approximately half-acre plot adjacent to the property.
It is located at the entrance to the former Blue Heron Paper Mill site and has an office building. The property was on the market and the Tribe's purchase ensured that it controls the site's future use so that it is complementary to Blue Heron's development.