Culture
Walking On -- Kenneth Lee Haller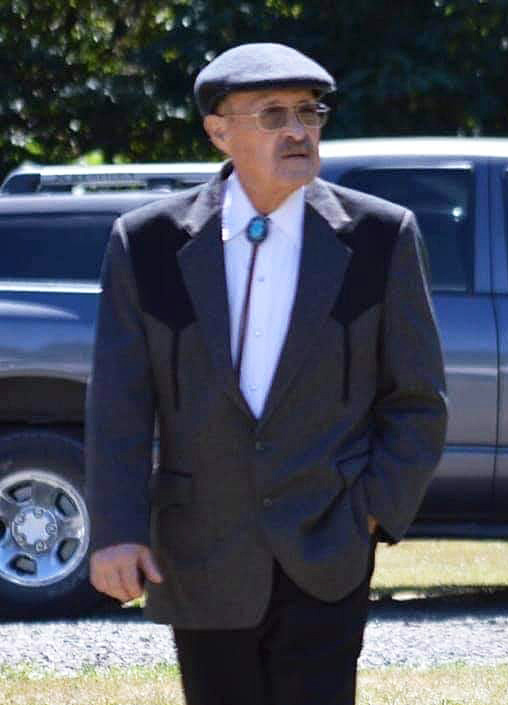 Kenneth Lee Haller
March 11, 1949 – Feb. 24, 2021
Tribal Elder Pastor Ken Haller, 71, passed at home in Willamina, Ore., with his family by his side on Wednesday, Feb. 24, 2021. His life was well-lived and he was well-loved! God, our Creator, called him home in a peaceful manner after a brave battle with cancer. Assuredly, the angels rejoiced at his arrival. He has been welcomed into his eternal home.
He was born on March 11, 1949, the son of Wilbur Daniel and Adeline E. Menard Haller. He was Kalapuya and a Grand Ronde Tribal member from the Haller-Menard family. He was descended from Chief Joseph Sangretta.
This gentle, loving, caring and faithful servant has left a permanent mark on our hearts and will be greatly missed by his wife, children, family and friends. He will continue to stay with us all through our memories and stories. He loved his family and friends; he loved his Tribe; he loved Christ; he loved the word of God; he loved the church; and he was a dedicated pastor sharing the gospel and offering hope in the name of the Father, Son and Holy Spirit. What a blessing his prayers were to so many. His life was a living example of one of his favorite Bible verses, Psalms 119:165 – "Great peace have they which love thy law; and nothing shall offend them."
He is survived by his wife, Sandra Haller; children, Joseph Sparks, Pam Sparks, Clayton Sparks, Melissa Haller, Stephanne Rumbaugh, Kenneth Haller and Lacey Haller; 17 grandchildren, 31 great-grandchildren, four brothers and two sisters. All of these he loved and touched deeply.
He was preceded in death by and is now reunited with his parents; son, Frank Orendor; grandson, William Silverose Haller; six brothers and eight sisters.
He also is survived and preceded by many cousins, nephews, nieces and friends.
A memorial will begin with visitation at the Grand Ronde Tribal gym, 9615 Grand Ronde Road, Grand Ronde, Ore., on Friday, March 5, at noon until the time of the funeral services in the gym at 1 p.m. Gravesite services will immediately follow with a reception dinner at the Lighthouse Church.
The family is asking everyone to please wear a mask and practice social distancing. Both the visitation and gravesite service are being offered intentionally for those who wish to say goodbye, but have COVID-19-related concerns.