Health & Education
Willamina will soon be offering in-person learning to all students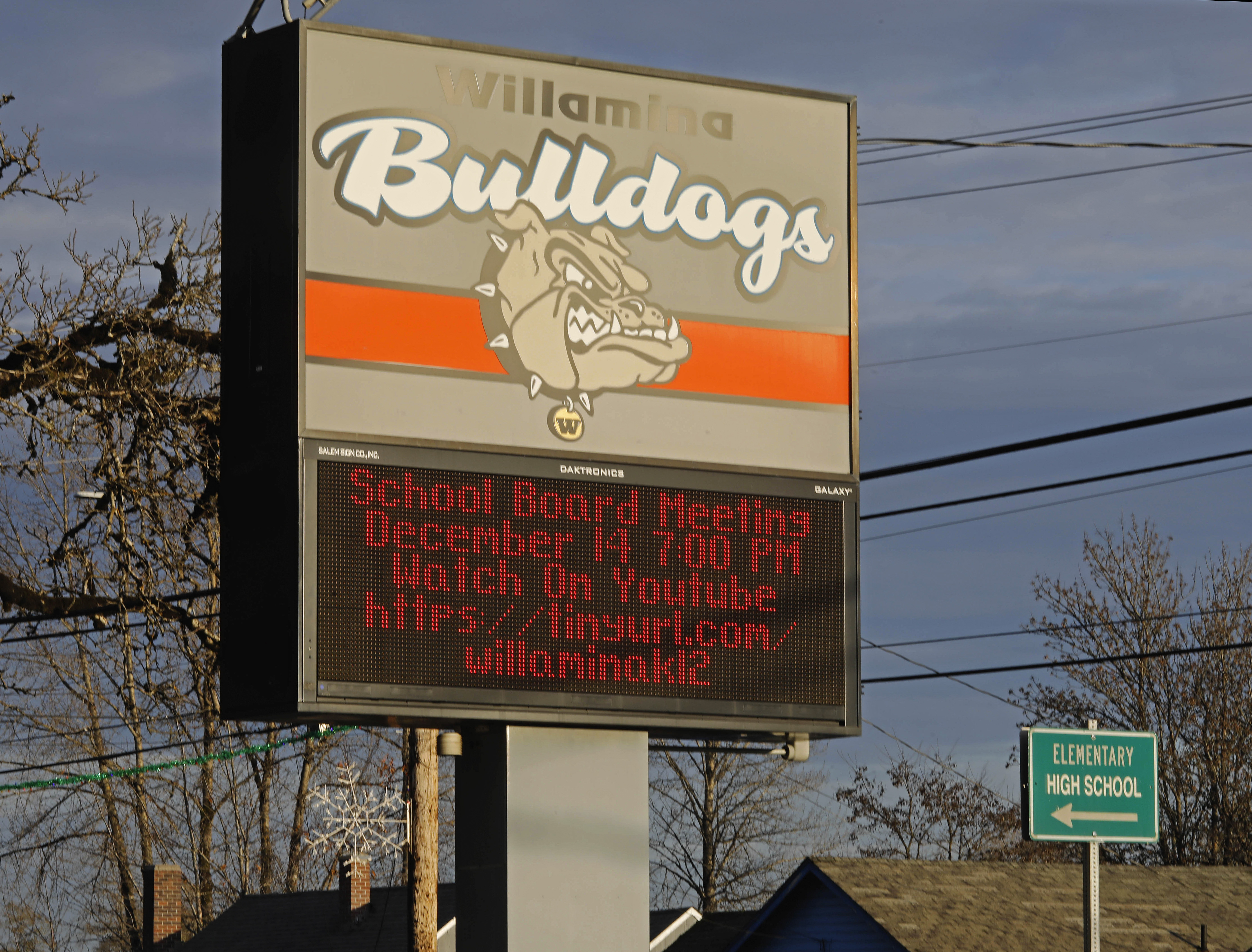 By Danielle Harrison
Smoke Signals staff writer
WILLAMINA -- After almost a year of online classes, the Willamina School District expects to re-open to all students by Tuesday, March 16.
The COVID-19 pandemic left most Oregon schools shuttered starting in March 2020, but with vaccinations on the rise and positive cases falling, in-person learning is now possible.
Willamina School District first- and second-graders returned to the Oaken Hills campus under a hybrid model on Tuesday, Feb. 9, joining kindergarteners who had been attending half-time since September. Later that week, northwestern Oregon was pummeled with an ice storm that left many without power.
"Despite the crazy weather, the return of first and second grade went well, (both) teachers and kids were happy to see each other," Superintendent Carrie Zimbrick said.
Most Tribal and descendant students in Grand Ronde attend school in Willamina.
The return to the classroom has been a slow and arduous journey at times, but district officials have met regularly with their leadership team to discuss evolving state guidance on how to best re-open schools safely. 
The Oregon Department of Education, in partnership with the state Health Authority, authored a "Ready Schools, Safe Learners" guide for in-person instruction last summer. The guide has undergone several revisions, including in January to allow counties with higher COVID-19 case counts to return if they followed certain safety restrictions.
Beginning on Jan. 1, Oregon Gov. Kate Brown's instructions for returning to school became "advisory rather than mandatory," according to a letter sent to the Oregon Department of Education and Oregon Health Authority on Dec. 23.
"Moving forward, the decision to resume in-person instruction must be made locally, district by district, school by school," Brown said. "In addition to schools continuing to adhere to required health and safety protocols and working in close consultation with their local public health authority in understanding and considering the metrics, teachers, school staff, parents and students should be engaged in this decision-making process to allow schools to make the best choice for their community and their students."
Changes to the state guidance on Jan. 19 included resources to support outdoor instruction, revisions to align with the occupational safety and health rules, requiring employee representation for back-to-school planning and a requirement that districts offer on-site COVID-19 testing if they are located in counties with high case counts. Schools in Yamhill, Marion and Polk counties are currently included in that category.
The Willamina hybrid model features a half-day, morning or afternoon session for three hours, four days per week, Tuesday through Friday. Students are given two meals when they finish the day to take home with them rather than eating in the cafeteria.  
Some of the priorities for opening included providing opportunities for staff to be vaccinated against COVID-19, and for the district to provide rapid testing for symptomatic students or staff. Each building has a "re-entry" team focused on creating protocols for bringing students back to school. These include arrival, dismissal, sanitation and transition between classes.
The Yamhill County Public Health Department held a vaccination clinic at Faulconer-Chapman School in Sheridan on Tuesday, Feb. 2, where 100 doses were administered to teachers. The purpose was so teachers in Sheridan and Willamina didn't have to drive far for their shots. Some teachers in other districts have had to drive up to hundreds of miles across state lines to receive both vaccinations before they begin teaching in-person classes.
The Grand Ronde Health & Wellness Department reported it vaccinated 22 school employees during a clinic held on Feb. 3-4 at the Tribal gym.
Additionally, football, volleyball and cross country teams in the district have started practicing and expect to return to competition in March. Parents were required to sign forms acknowledging the risk of COVID-19. Additionally, testing must be provided for symptomatic athletes and coaches.
Meanwhile in McMinnville, the school district is planning to tentatively resume in-person learning for elementary school students in mid-March. The district, like most others, also will use a hybrid model. However, the exact re-opening date depends on the availability of vaccines for teachers.
In the Salem-Keizer district, kindergarten and first grade students will start in-person classes the first week of March. The district doesn't expect to have all students back in the classroom until April at the earliest.
Sheridan School District kindergarten through second grades returned to the classroom in mid-February. Hybrid instruction is set to begin for all students by mid-March.
Students in any district may choose to continue comprehensive distance learning if they do not feel comfortable returning to school.
On the Tribal campus, Youth Education began phasing in a re-opening on Monday, Feb. 22. 
"This re-opening will be conducted in phases with the first phase to return to service delivery levels in place in November prior to the closure of the campus," Education Department Manager Angela Fasana said. "Most programs will be offering one-to-one meetings with students and the Internet classrooms will be re-opened on a limited basis."