Tribal Government & News
Joann Mercier receives Public Safety Award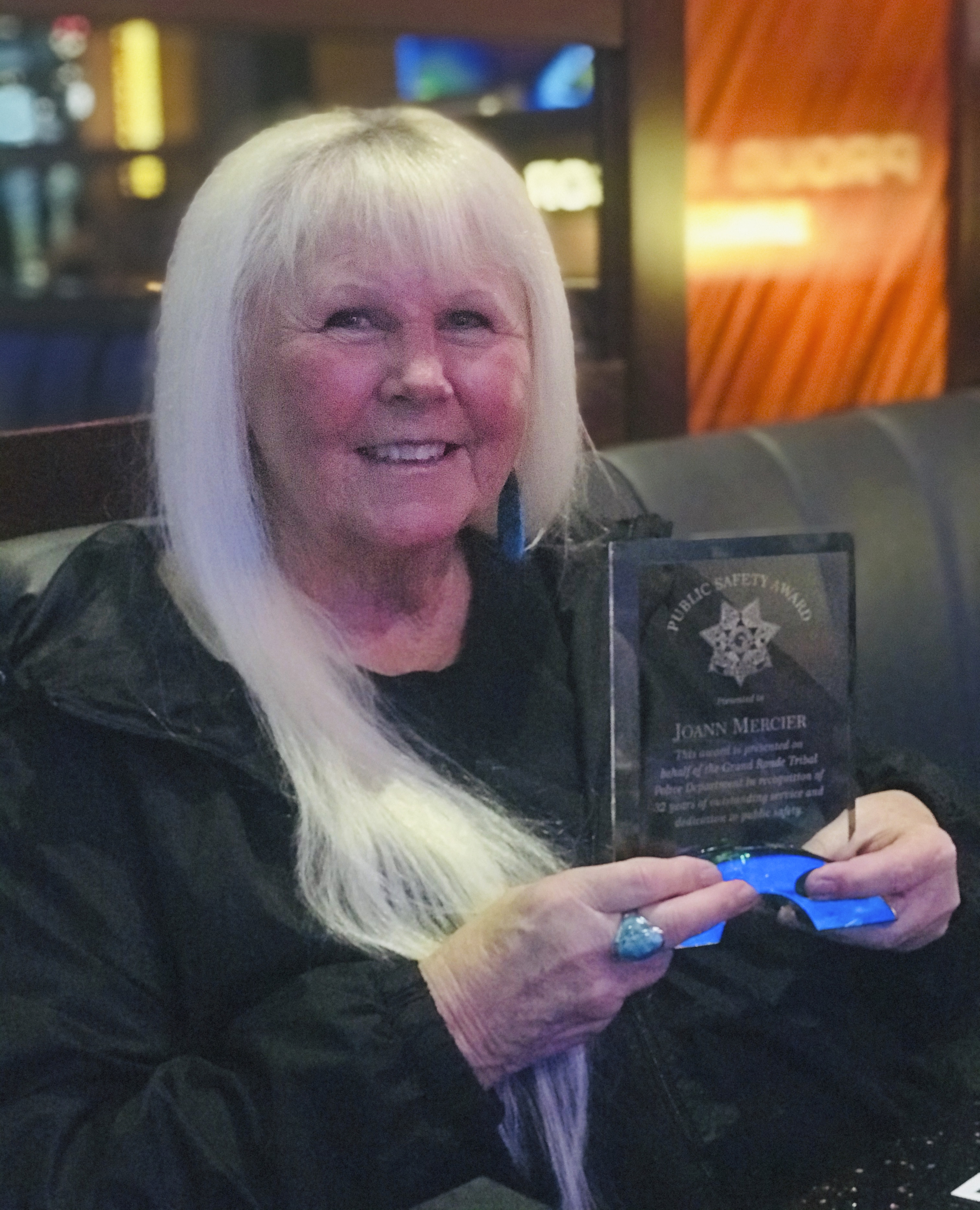 By Danielle Harrison
Smoke Signals staff writer
Joann Mercier, a 32-year employee of the Confederated Tribes of Grand Ronde and Spirit Mountain Casino, was recently honored by the Tribal Police Department for her contributions to safety.
Mercier, 70, who worked for more than 13 years as casino security director, retired at the end of November.  
She received the Tribal Police Public Safety Award because of her contribution to public safety in Grand Ronde, Police Chief Jake McKnight said.
"During the start-up of the Grand Ronde Police Department 10 years ago, Joann had a great working relationship with the Polk County sheriff," he said. "This was very important because it made it easier for us to gain their trust during the transition of us patrolling our Tribal lands. She also was the umbrella of safety at the casino for millions of customers. I was honored to work alongside of her for the last 10 years."
McKnight said that Mercier's calming demeanor helped her successfully deal with stressful situations.
"She was able to keep all parties calm during these tough times and made us talk through our issues," he said. "Joann has always had this calming effect on people for as long as I have known her. This is why I believed she deserved the first Public Safety Award from the Tribal Police Department."