Tribal Government & News
Restoration Celebration moves to online format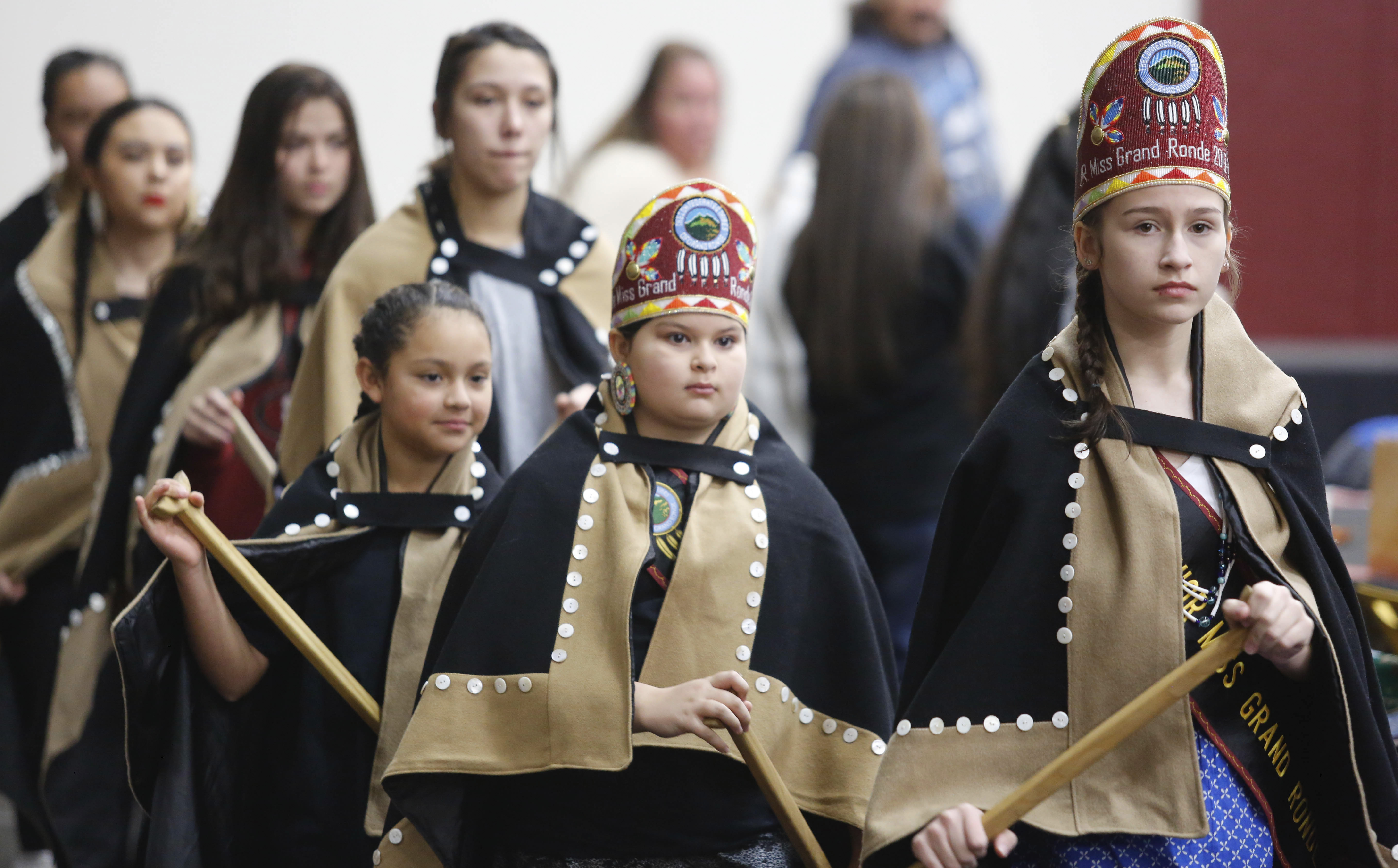 By Danielle Harrison
Smoke Signals staff writer
For the first time since 1984, the Confederated Tribes of Grand Ronde will not be hosting an in-person Restoration Celebration.
This year's commemoration of the 37th anniversary will be held online due to the ongoing COVID-19 pandemic and state restrictions on indoor gatherings. With the arrival of fall, coronavirus cases have been surging nationally and in Oregon.
The Tribe announced its decision in a Facebook post on Friday, Oct. 23.
"On Nov. 22, 1983, Grand Ronde's federal recognition as a Tribal government was restored when the Grand Ronde Restoration Act was signed into law," the Tribe's Facebook post stated. "Every year since then, we have gathered as a Tribe, a community and a family to celebrate our Restoration. Unfortunately, 2020 has left us in unprecedented times and we can't gather in person this year. Restoration will still be celebrated, but the celebration will look a little different because we're moving it online."
There are no details yet as to what the online event will include. It will be held on Sunday, Nov. 22. To see updates, visit the Confederated Tribes of Grand Ronde Facebook page.
On Nov. 22, 1983, President Ronald Reagan signed House Resolution 3885 restoring the Grand Ronde Tribe, which had been terminated 29 years earlier, to federal recognition. His signature on the bill officially ended the dark time of Termination.
Every year since, the Tribe has held a celebration that includes a meal, giveaways, speeches, dancing, drumming, singing and a Restoration Powwow. Approximately 200 Tribal members, family, friends and elected officials traveled to Grand Ronde in 2019 for the event, which was held in the Tribal gym.