Health & Education
Willamina School District continues feeding students during distance learning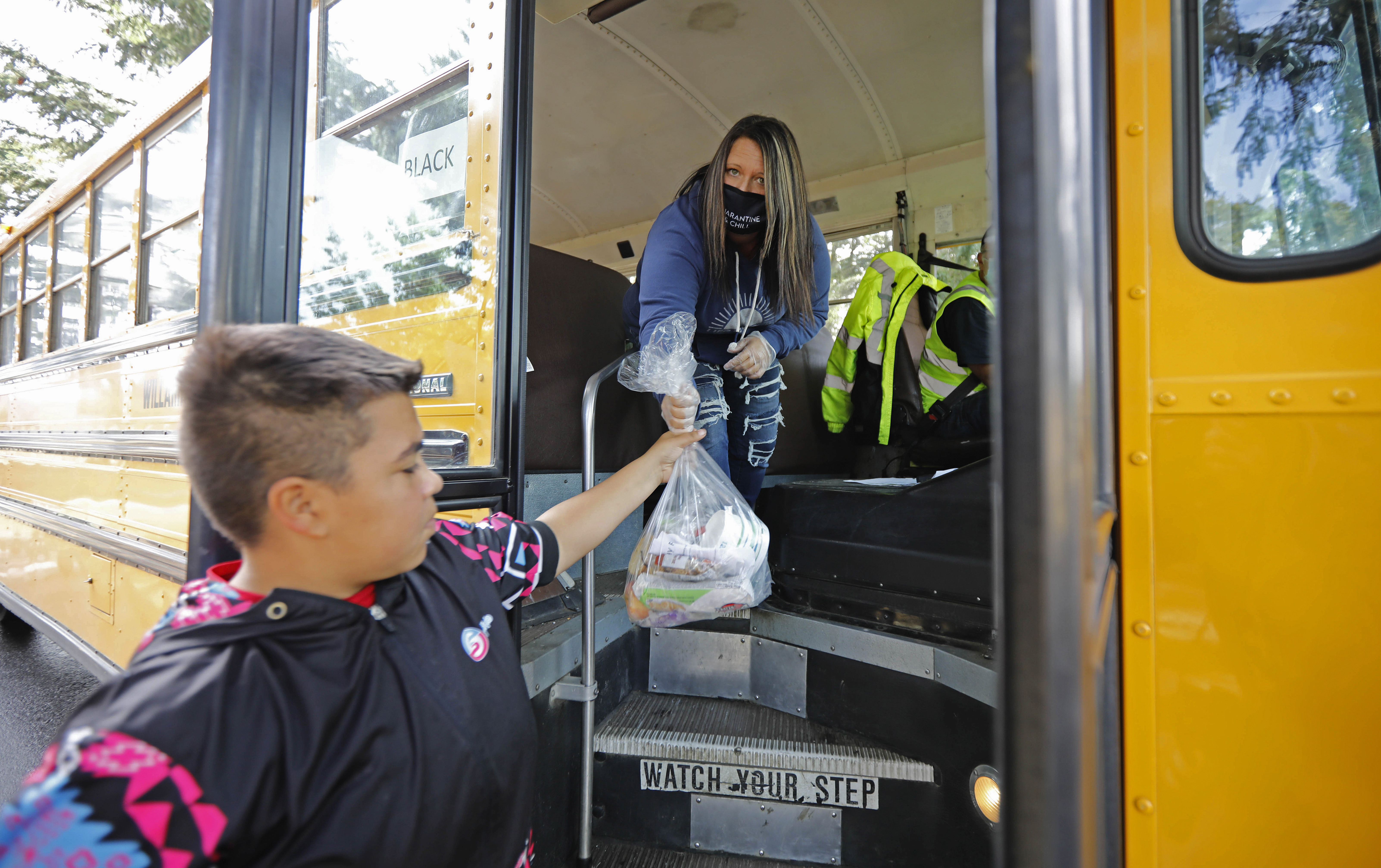 By Danielle Frost
Smoke Signals staff writer
If you are a Tribal member who has been affected by the recent and numerous Oregon wildfires, there are different ways to obtain assistance.
The Tribe has set up a help line number, 541-921-5345, so that Tribal members who have been evacuated or had their homes damaged can be assisted or connected with additional resources.
"The best plan is for people to call the help line if they are in need of shelter so we can help develop a plan as well as meet other needs," Social Services Manager Dana Ainam said. "We encourage those needing immediate or long-term resources to call the national Red Cross number (800-733-2767) to get registered."
Eleven separate wildfires broke out in Oregon just after Labor Day and affected most of the state, from the Slater fire in Josephine County to the Lionshead fire west of Warm Springs to the Echo Mountain Complex Fire west of Grand Ronde in Lincoln County.
Ainam has been in contact with approximately 20 families that have been displaced. A local donation system has not been set up yet, but it is being discussed.
Ainam said that Tribal members should continue checking the Tribe's Facebook page on a regular basis, as resources and information are being updated frequently.
Additionally, state and federal officials are encouraging Oregon residents to register for disaster assistance with the Federal Emergency Management Agency.
There is an individual assistance program for survivors in Clackamas, Douglas, Jackson, Klamath, Lane, Lincoln, Linn and Marion counties.
"Disaster assistance may include grants for temporary housing and home repairs, low-cost loans to cover uninsured property losses, and other programs to help individuals and business owners recover from the effects of the disaster," a FEMA press release stated.
More information can be found at the following: 
Browsing DisasterAssistance.gov or FEMA.gov.
Downloading the FEMA app.
Calling 800-621-3362. The toll-free telephone lines are open from 7 a.m. to 10 p.m. seven days a week.
Low-interest disaster loans from the U.S. Small Business Administration also are available to homeowners, renters and businesses. Call the SBA at 800-659-2955 or visit www.sba.gov/services/disasterassistance for more information.