Tribal Government & News
Legislative Commission on Indian Services seeking new director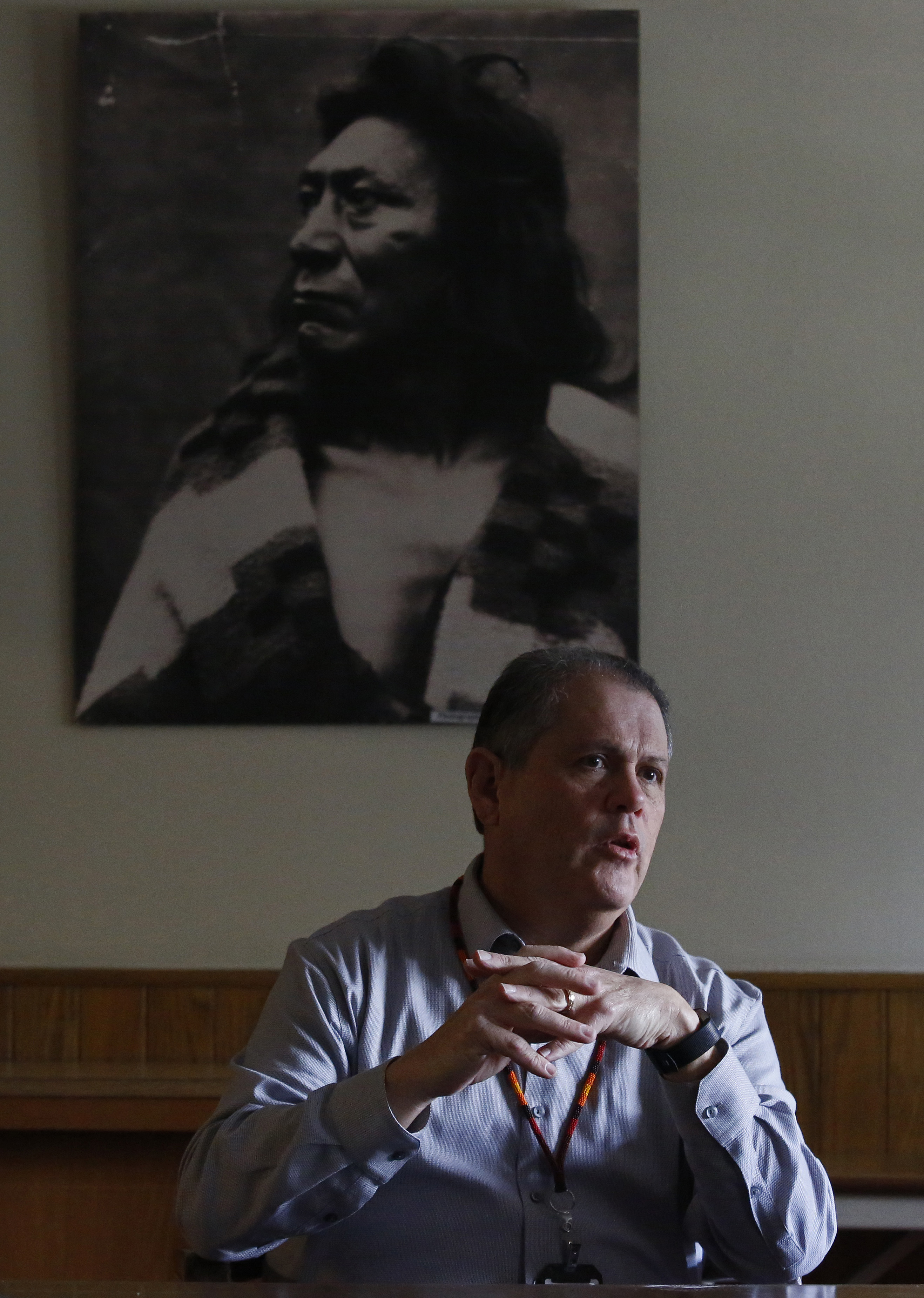 By Danielle Frost
Smoke Signals staff writer
SALEM -- Legislative Commission on Indian Services Executive Director Mitch Sparks has resigned after less than a year in the position, according to information shared by Tribal Council Chairwoman Cheryle A. Kennedy during a Tuesday, Sept. 22, Legislative Action Committee meeting.
Kennedy is the longest-serving member on the commission and also served on the selection committee when Sparks was chosen for the job.
On Friday, Sept. 18, the commission held a special meeting to discuss whether to proceed with the immediate hiring of an interim director, with a commitment to do a full recruitment and hiring process within a certain period of time.
On Tuesday, Sept. 29, the commission met again to discuss the issue and unanimously approved hiring Danny Santos as interim director until March 2021, and for an extension of that employment be allowed as needed until the commission can fill the position.
Santos previously served as interim director in 2019. He currently serves as co-chair of Gov. Kate Brown's task force on Oregon Tribal cultural items.
"We're really looking at options for the next step," Commission Chair Brenda Meade (Coquille) said. "We went through this process a little over a year ago. This interim position can be as long as we want."
Kennedy said that much of the work the commission has done in the past has changed due to the pandemic.
"I was heavily involved in the last hiring process," she said. "This time, it's an opportunity to take another look at the work of the commission. (The pandemic) is a paradigm shift in how we look at those things. Moving forward, I support inclusion. We eliminate many problems if we stay connected and on the same page. I am confident we will attract a good candidate (for the executive director) position." 
Sparks' departure marks the second time in less than two years that the commission will search for a replacement executive director. Longtime director Karen Quigley retired in late 2018 and the search began for a replacement.
Sparks, a retired Navy veteran and Oglala Lakota Nation member, accepted the job in late 2019. Before that, he worked for the Oregon Department of Veterans' Affairs as a veterans benefit counselor beginning in 2007. Eventually, he became interim director and then deputy director. 
Sparks' goals for his first year at the commission were focused on co-chairing the Missing and Murdered Indigenous Women's Task Force and encouraging Native American participation in the 2020 Census.
He served on active duty in the Navy for 26 years and had several deployments overseas, including five in the Middle East.
The Oregon Legislative Commission on Indian Services was formed 45 years ago and was the first of its kind in the country. It continues as a forum for consideration of Tribal-state government relations and consultation.
In 2001, Oregon was the first state in the nation to pass a state-Tribal government-to-government relations law, which required ongoing state consultation with its nine federally recognized Tribes. The commission has been a key partner in furthering these efforts.