Tribal Government & News
Smoke Signals receives 11 awards from Native American Journalists Association for 2019 work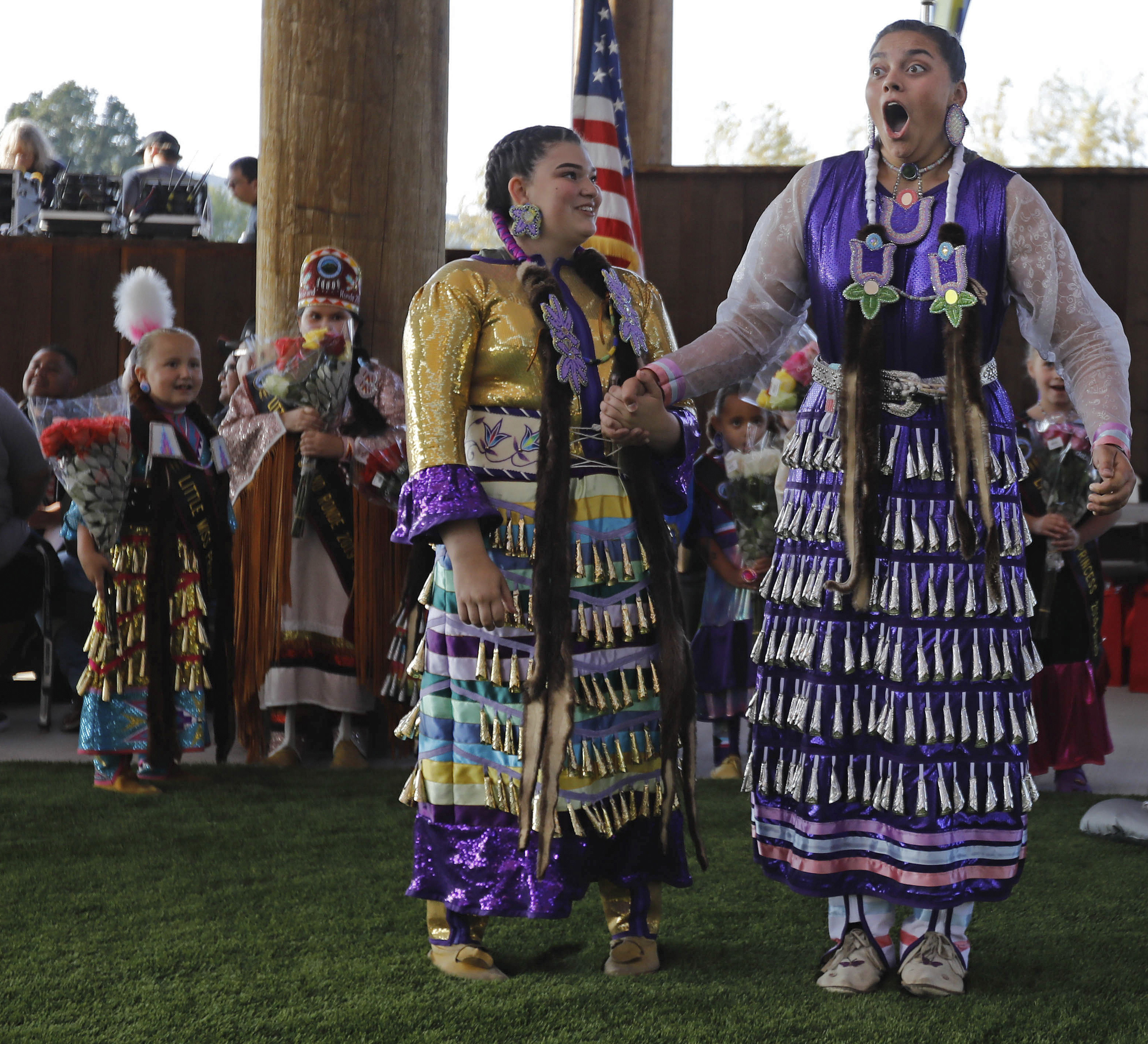 Smoke Signals received 11 awards from the Native American Journalists Association, including three first-place honors, for stories, photos and podcasts published in 2019.
The awards were announced on Monday, Sept. 28, and will be awarded during a virtual ceremony to be held Thursday, Oct. 15, via the Zoom teleconferencing program. The annual NAJA conference scheduled for Sept. 13-16 in Phoenix, Ariz., was postponed until 2021 because of the COVID-19 pandemic.
Tribal member Kamiah Koch, Smoke Signals' digital and social media journalist, received a first-place award for Best News Story in the Radio/Podcast category for her coverage of Grand Ronde Tribal Police Department Officer James Flynn's life-saving actions during a hostage standoff that occurred in Sheridan in May 2019.
Smoke Signals photojournalist Timothy J. Gonzalez received two first-place awards in the Best Sports Photo category for "Bulls of Summer" and Best Photo of Native America for his photo of Iyana Holmes being named Senior Miss Grand Ronde at the 2019 Contest Powwow.
Smoke Signals' four second-place awards went to staff writer Danielle Frost for Best Feature Story "More Than Friends," her story about Elders Linda and Cecil Donahue finding love via Facebook; Editor Dean Rhodes for Best News Story for "Unreliable enrollment audit" and Best Coverage of Native America for "Tomanowos Comes Alive"; and Gonzalez for Best News Photo for coverage of the 2019 trip to visit Tomanowos in New York City at the American Museum of Natural History.
Smoke Signals' four third-place awards went to Frost for Best Coverage of Native America for her story "How big can Grand Ronde Be?" that focused on the area being a food desert; Gonzalez for Best Photo of Native America for his photo of Veterans Royalty Warrior Nacoma Liebelt dancing during the 2019 Contest Powwow and Best News Photo for his photo of a tearful gold star father making a presentation during the 2019 Veterans Summit; and Rhodes for Best News Story for "The Ultimate Sacrifice," his coverage of the 2019 Veterans Summit that honored gold star families.
"It is so good to see your talent and dedication rewarded in the professional news world," Editorial Board Chair Siobhan Taylor said in an e-mail to Smoke Signals staff. "My personal thanks to each one of you for your commitment to an independent press dedicated to serving our Tribal community. You continue to raise the bar for yourselves and the free press. And thank you to Tribal Council for your unwavering support to the staff and Editorial Board. You are an example to all of Indian Country."
The 11 awards are the most garnered by Smoke Signals in the last 12 years and brings the total number of NAJA awards for the newspaper to 65 since 2008.