Culture
Walking On -- Lyle Marrington, Lynnaire Stephens & Charles Dean Haller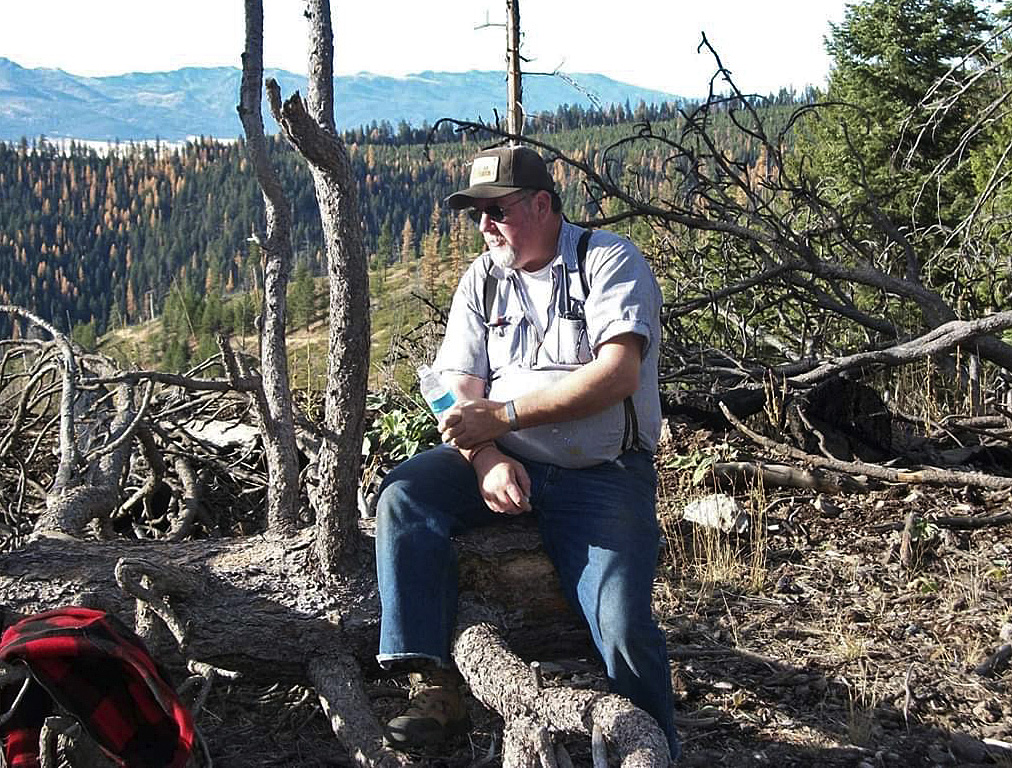 Lyle Marrington
Aug. 4, 1956 – July 8, 2020
Tribal spouse Lyle Marrington was born Aug. 4, 1956, in Portland, Ore., to Don and Jean Marrington. He passed away on July 8, 2020.
Lyle attended and graduated from Brookings Harbor High School. Throughout his life, he worked at the local mill and in the logging industry. Most recently, he was a commercial fisherman working on several boats and then becoming the owner and captain of the F/V Tammyran and then the F/V Free Spirit.
He enjoyed camping and fishing with his wife, Debbie. Hunting for mule deer and elk with his family and friends was a yearly tradition. He thoroughly enjoyed the special memories of hunting with his grandparents, parents, brother, family and friends in eastern Oregon at special spots called Coyote Springs and Reynolds Creek. He loved gathering around the campfire and he would be the first to get it going and was always seen gathering wood and putting another log on the fire.
Lyle will be dearly missed and leaves behind his loving wife, Debbie, of 27 years; stepson, Sean; grandchildren, Nathaniel and Katelyn; sister, Lou Anne and her husband, Carl, and their children, April and Carl Robert; brother, Lonnie, and his wife, Deannna, and their children, Tyler and Alaura (Alex); an aunt, uncle, several cousins and many friends.
He was preceded in death by his parents and infant son, Matthew K. Marrington.
Arrangements were under the care of Coos Bay Chapel. Friends and family are encouraged to sign the online guestbook at www.coosbayareafunerals.com.
Lynnaire Christopher Stephens
April 9, 1955 – Aug. 15, 2020
Tribal Elder Lynnaire Christopher Stephens of Moses Lake, Wash., was born on April 9, 1955, and passed away on Aug. 15, 2020, in Wenatchee.
Chris, as he was known to most, loved the ocean and was an avid scuba diver. He also enjoyed cooking. In his younger years, he was in the U.S. Navy and was stationed in San Diego, Calif., for four years where he met his wife of 35 years, Roberta, and her daughter, Shawna.
Chris was preceded in death by his father, Gerald Stephens Sr.; his mother, Peggy Lee Chillson; and his brother, Gerald Stephens Jr.
Chris is survived by his wife, Roberta Stephens of Moses Lake, Wash., and his stepdaughter, Shawna Brocker (Kenny) of Cincinnati, Ohio. He also is survived by his grandchildren, Danielle Withers (Chad) and Brianna Brocker of Cincinnati; great-grandchildren, Bethany Peyton Withers, Oliver Dean Withers and Quinn Marie Withers; seven siblings, Dana (Gloria) of Odessa, Wash., Fabian (Leah) of Hoodsport, Wash., Kim Kirkman, Diana Leland and Anthony (Tammy) of Moses Lake, Vallant of Las Vegas, Nev., and Danti of Post Falls, Idaho; and many nieces of nephews.
A memorial service will be held at a later date.
Other passings
Charles Dean Haller
Feb. 22, 1965 – Aug. 8, 2020
Tribal Elder Charles Dean Haller walked on on Saturday, Aug. 8. McDonald's Chapel in Redding, Calif., is assisting the family. At this time, funeral service information is unavailable.