Gaming
Spirit Mountain Casino to kick off sports betting on Friday, Aug. 28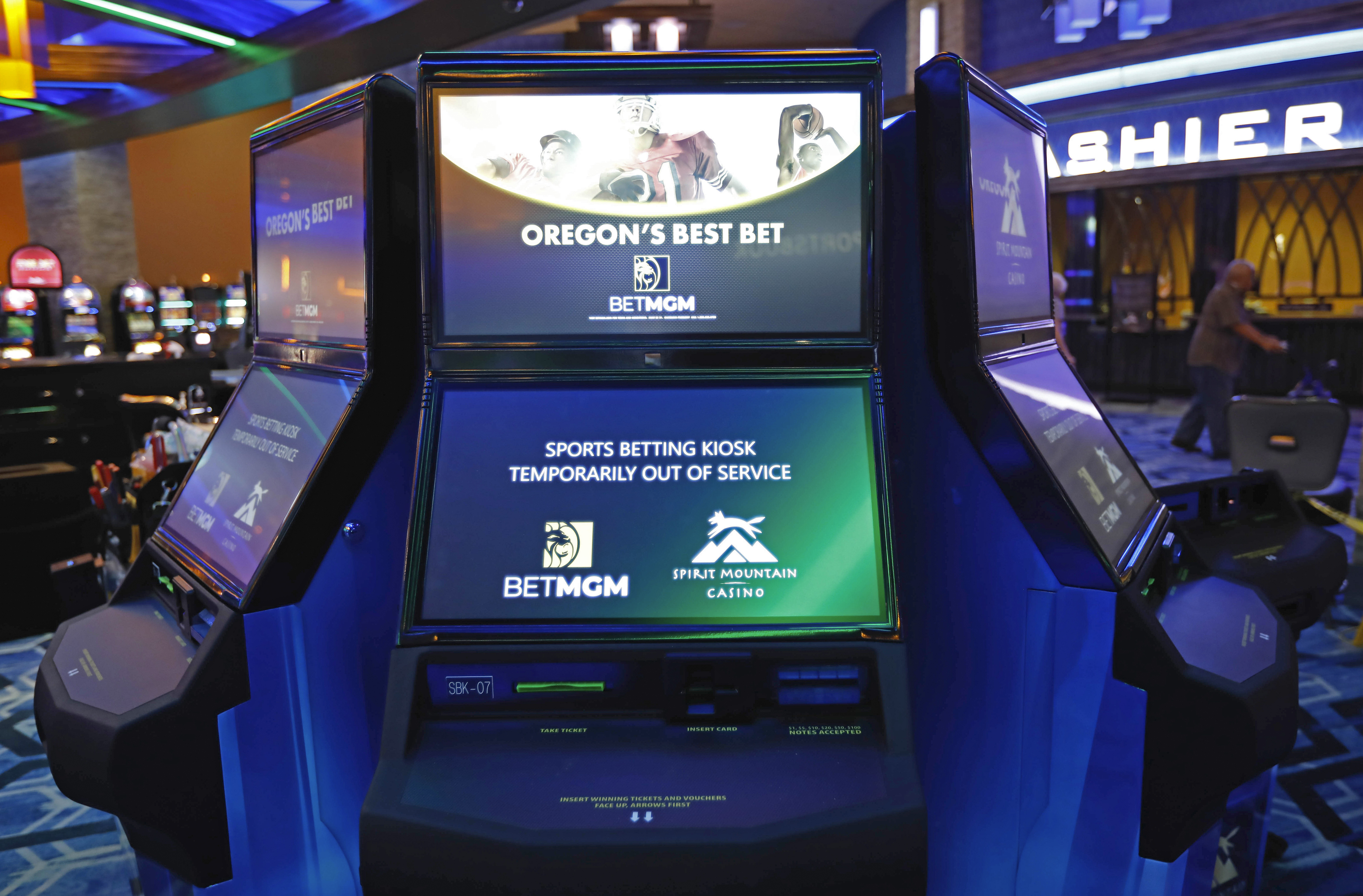 By Dean Rhodes
Smoke Signals editor
Spirit Mountain Casino will start accepting wagers on college and professional sporting events on Friday, Aug. 28, becoming the third Tribal casino to offer the amenity in Oregon after Chinook Winds in Lincoln City and the Mill  Casino in Coos Bay.
Spirit Mountain Casino selected Roar Digital LLC, a joint venture between MGM Resorts International and GVC Holdings, as the Grand Ronde Tribe's sports betting partner earlier this year.
Roar Digital is opening the BetMGM Sportsbook at Spirit Mountain Casino. The 2,590-square-foot sports betting area includes 30 seats, 16 large-screen TVs,  including a 14-footer, and is adjacent to the Peak Bar so that guests can access sports bar-type food, such as pizzas (whole and by the slice) and Nathan's hot dogs.
Spirit Mountain Casino General Manager Stan Dillon said the advantages for the casino over the Oregon Lottery's sports betting option are that people do not have to set up and fund an account beforehand and they can wager on college sports.
"If you're out here at Spirit Mountain, the basis for this is if you decide you want to make a bet, you can simply walk up to a counter and place a wager on a multitude of different types of sports," Dillon said. "I think it's just going to be a good amenity for us that we have to have in our position as the largest casino in the state. We really cannot not have a sports book."
In addition, there will be eight self-service kiosks with "very simple software" on which people can place minimum $5 wagers as well, he added.
In general, Dillon said, wagers will be limited to a maximum of between $2,000 to $5,000 depending on the game and previously placed wagers.
Despite the COVID-19 coronavirus pandemic canceling PAC-12 Conference fall sports, Dillon said the silver lining is that it gives Spirit Mountain a "soft opening" during which employees and guests can become familiar with the new offering.
"Unfortunately, at the time we started planning and building this, there wasn't a virus," Dillon said. "We really couldn't stop. We really had to go forward, but that works well for us because it becomes a soft opening so the guests get to know how to use the equipment and everything."
Dillon said there are no restrictions on which sports casino guests can wager on, adding that he expects college football's bowl season and college basketball's March Madness tournament to be very advantageous for the casino once they return.
BetMGM Sportsbook also will roll out an onsite sports betting app by the end of the year that will be limited to people on the casino property.
BetMGM has 13 other sports books in Nevada, Mississippi, Michigan and New Jersey.
The Grand Ronde Tribal Council approved a compact amendment with the state in October 2019 that allows Spirit Mountain Casino to offer betting on sporting events.
"This will be the place to meet your friends and watch a game," Dillon said. "The idea is that this is an amenity that says you don't need to stay home and watch the game. You can come out here and we'll have it, and you can bet on it."