Culture
Charles Tailfeathers walks on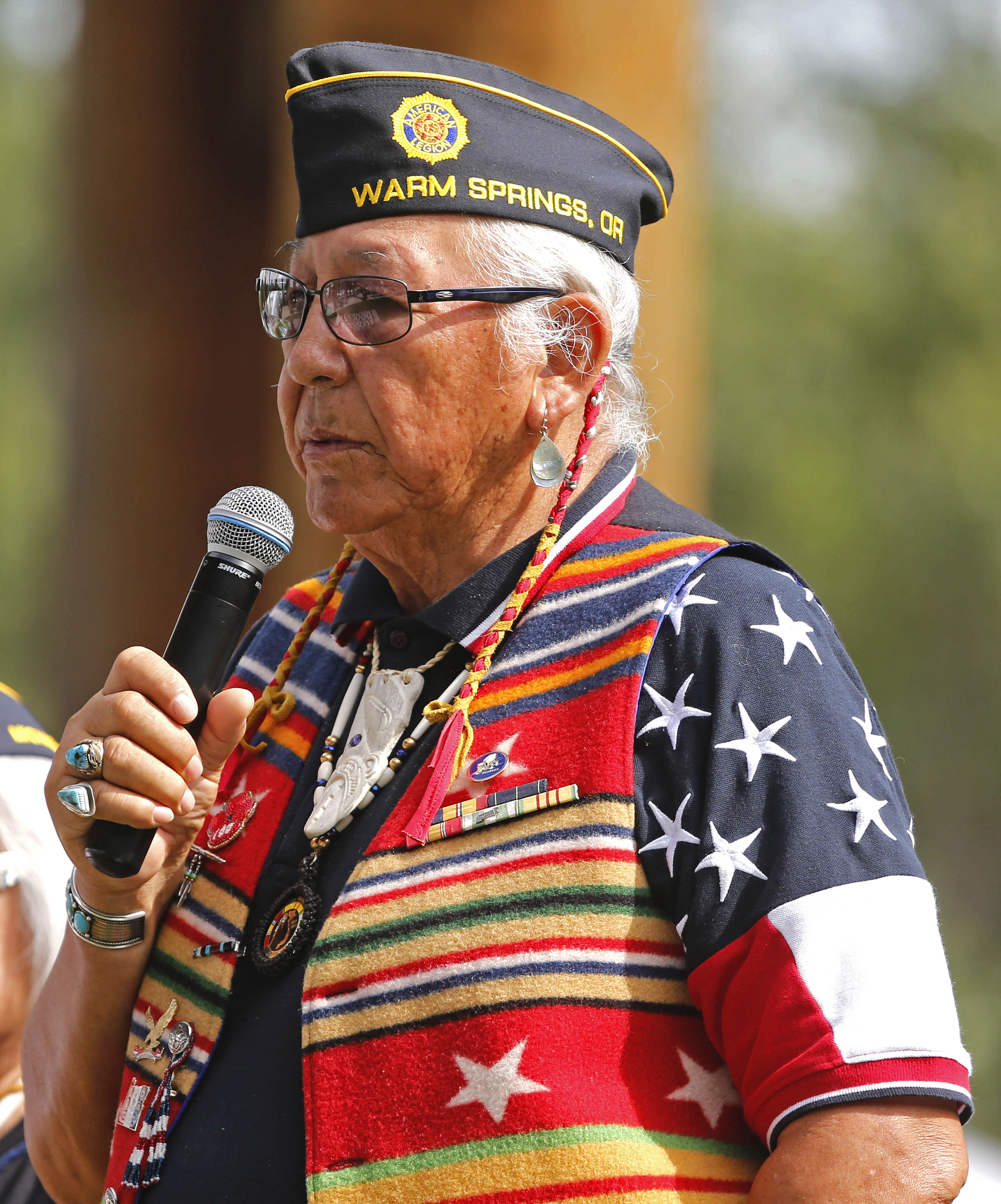 By Dean Rhodes
Smoke Signals editor
Charles "Shadow Walks" Tailfeathers, a fixture at numerous Veterans Summits and Marcellus Norwest Memorial Veterans Powwows held in Grand Ronde, walked on on Saturday, Aug. 15, at St. Charles Medical Center in Bend.
Tailfeathers (Cree/Blackfeet) was a Vietnam War-era Naval Construction Battalion "Seabees" veteran who worked for the Native Wellness Institute in Gresham and served on its board of directors.
He was credited with being the "visionary" behind the Veterans Summit that started being held annually in July 2013 at uyxat Powwow Grounds in Grand Ronde.
"For more than 15 years, Charlie served the Native Wellness Institute, traveling to Tribal communities, sharing his Elder wisdom and teachings, and helping others to find healing," says a statement posted on the Wellness Institute's Facebook page. "He was an anchor and a rock to the staff and board; often helping each of us through life's challenges and celebrating our victories."
"Charlie was not only just a good guy, but an imposing figure within the Tribal community," said Grand Ronde Tribal Council member Steve Bobb Sr., who is a Vietnam War-era Marine Corps veteran. "He was committed to his people and to the care and well-being of veterans. He was looked up to by many and one of those Elder leaders that when he spoke, you listened. His presence at our powwows was always a joy and his passing will leave a hole for years to come."
Tailfeathers earned a bachelor's of applied science from Lane Community College in Eugene in Traditional Values and Customs and worked for 20 years for the Confederated Tribes of Warm Springs, where he assisted in creating a family wellness court system. In addition, he served as vice president of the Warm Springs Veterans Memorial Park Committee
He also served as a Victim of Crime advocate, Elders advocate and Juvenile advocate. He provided training and technical assistance to Tribal court systems and offered Native wellness and healing training in Indian Country for more than 35 years.
"Charlie touched the lives of thousands of people," the Wellness Institute's Facebook statement says. "He always incorporated cultural values into everything he did as he knew our culture held all of the answers that we needed."
Tailfeathers appeared in a YouTube video called "Trail of Life" that was posted on May 21. It can be viewed at www.youtube.com/watch?v=jUBaFnS-SLE.
He was born on Feb. 1, 1945, and was buried on the Warm Springs Reservation, the homeland of his wife, Nancy, on Sunday, Aug. 16. He was an enrolled member of the Blackfeet Nation located in Browning, Mont. He is survived by children, grandchildren and great-grandchildren.
The Grand Ronde Tribal Council held a moment of silence in Tailfeathers' memory during its Tuesday, Aug. 18, Legislative Action Committee hearing.
"He loved Grand Ronde, the people, the way the Tribes care for their people and all of the gatherings," said Native Wellness Institute Executive Director Jillene Joseph.