Culture
Reibach receives lifetime achievement honor from Global Music Awards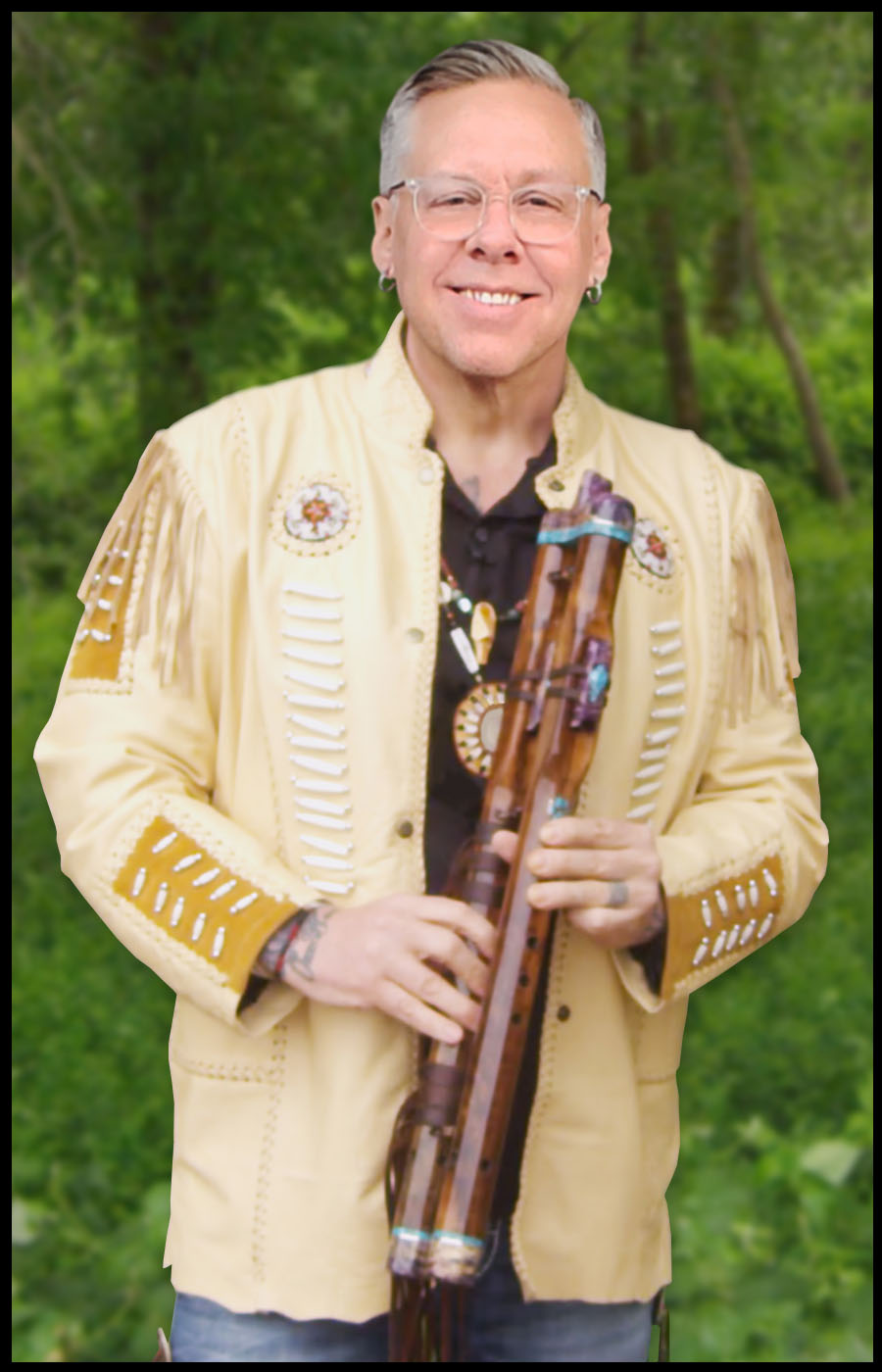 By Dean Rhodes
Smoke Signals editor
Grand Ronde Tribal member Jan Michael Looking Wolf Reibach has received the Odyssey Award for lifetime achievement in music from the La Jolla, Calif.-based Global Music Awards.
The award was announced on the Global Music Awards' website on Wednesday, July 15. He joins film composer Alan Williams and jazz bassist Ron Carter, who have previously won the award.
"Jan's talent, creativity, quality of his work and generous contributions to other musicians are unique in the field of music," Global Music Awards' website states. "We appreciate his insistence on using and supporting the many skilled crafters of Native American-style flutes. Jan has been a pivotal force in promoting and sharing both traditional and new Native American music in America and around the world."
Reibach, 54, has released 25 full length albums, as well as hundreds of singles and solo works. His recordings have garnered more than 70 awards, multiple Native American Music Awards honors and he has been inducted into the One World Music Radio Hall of Fame.
"Looking Wolf has pioneered a trail into new areas for the Native American flute that spans musical genres, including country, folk, rock, new age, classical, blues, jazz and even a solo on a rap/hip hop album. He has collaborated with dozens of other renowned Native American music recording stars in the studio and live on stage," states the Global Music Awards' website. "Over the years, he has recorded music for several causes, including social justice, youth drug and alcohol prevention, children's cancer research, global fracking, homelessness and much needed help for victims of natural disasters."
"For me, music without purpose is like paint without a canvas," Reibach said. "As an Indigenous person, I always feel close with my ancestors. However, as a human being I feel connected to Mother Earth, Father Sky and everyone in between. The purposes of my music is to help inspire healing, peace and harmony for all people of the world. After all, regardless of our ethnicity, we are all indigenous to the Earth, and in that way we belong to one Tribe together."
In addition to his musical output, Reibach instructs classes in Native American flute in the Music Department at Oregon State University in Corvallis and is the author of two published books centered on the Native American flute.
"I've had the unique privilege of years of listening to hundreds of musical traditions around the world," said Global Music Awards founder Dr. Thomas Baker. "For those of us who live in North America, Native American music is our most undervalued original art form. The cultural bias fostered by Hollywood movies and television about Native Americans and their music was never accurate and does not credit the dynamic, diverse nature of traditional and contemporary Native American music. It's accurate to say that most Americans do not understand the depth of traditional Native American music, nor have they heard the contemporary music of exceptional artists like Jan Michael Looking Wolf."
Reibach, who combines Kalapuyan and Irish ancestry, also works for the Confederated Tribes of Grand Ronde as its Lands Department manager.
To read more, visit http://www.globalmusicawards.com/Odyssey.html.