Tribal Government & News
Tribal Council OKs pharmacy agreement with Washington state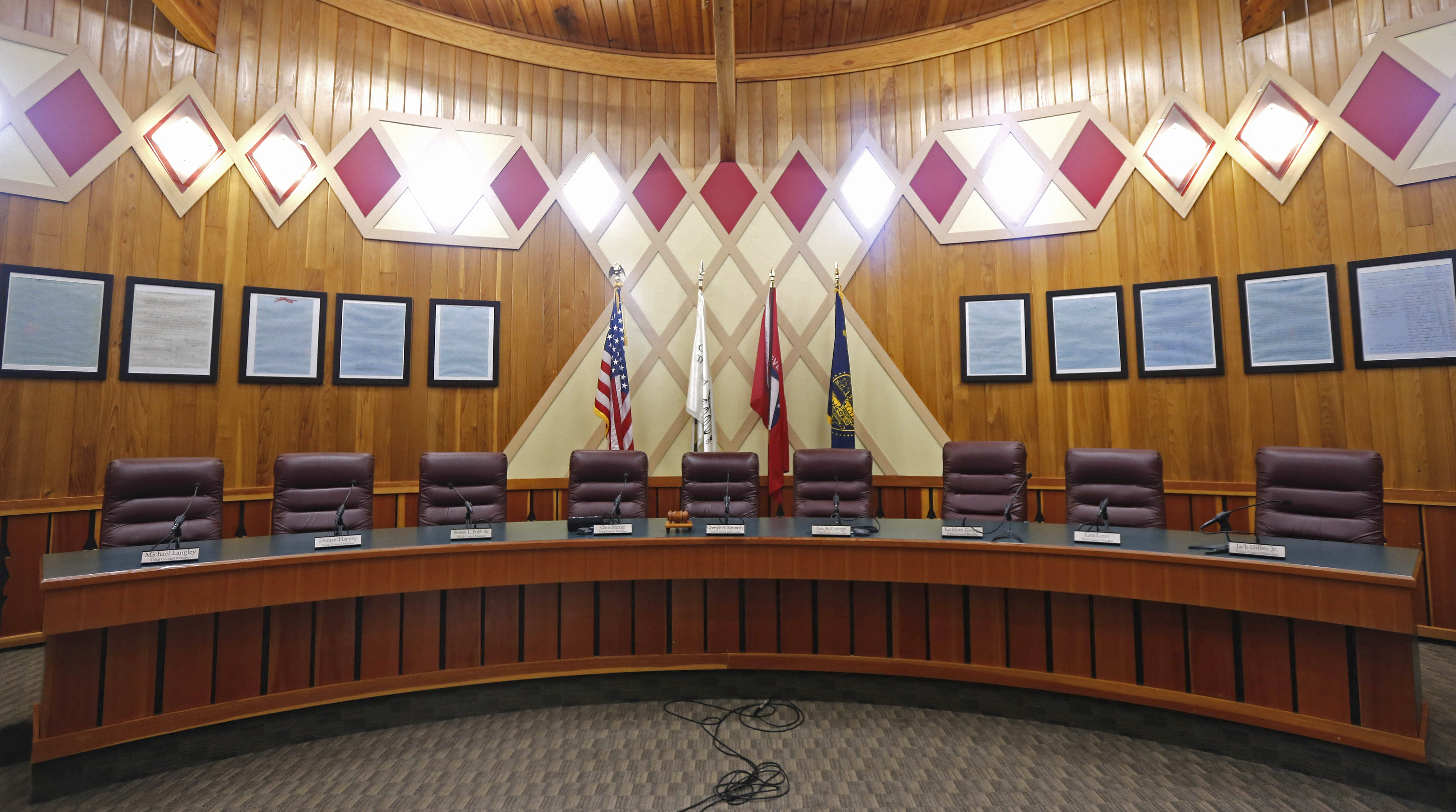 By Dean Rhodes
Smoke Signals editor
Tribal Council approved an agreement with the state of Washington on Wednesday, July 8, that will save the Tribe money by billing the state first for Tribal member medications.
The Washington State Health Care Authority, which administers the Medicaid program in the state, required the Grand Ronde Pharmacy to renew its agreement.
By approving the agreement, the Tribe will be able to bill the state first for medications dispensed to Tribal members under the Health Care Authority's purview before spending Tribal dollars.
There are approximately 750 Tribal members who live in Washington state, but not all are covered by the Health Care Authority.
In other action, Tribal Council:
Approved an agreement with the Grand Ronde Community Water Association for the inter-tie that provides water to Spirit Mountain Casino when special needs arise for additional supplies. The agreement was last renewed in June 2010;
Approved the enrollment of 13 non-infants into the Tribe because they meet the requirements outlined in the Tribal Constitution and Enrollment Ordinance;
Approved amendments concerning two grants from The Collins Foundation and Meyer Memorial Trust that will extend the Tribe's sub-recipient agreements to Aug. 31. The Grand Ronde Tribe sub-recipient agreements with the Siletz, Umatilla, Warm Springs and Nez Perce Tribes concern contaminant-related injuries to the lower Willamette River and the assessment of injured Tribal natural resources;
Approved new two-year contracts for Tribal Court of Appeals judges Patricia Davis, Robert Miller and Patricia Paul;
Approved applying for a $1.2 million, three-year Administration for Native Americans Social & Development Strategies grant that would hire a project director and site development planner for the Blue Heron Paper Mill site in Oregon City. The Tribe purchased the property in August 2019;
And approved applying for an annual $62,500 Oregon Office of Emergency Management performance grant that help funds the Tribe's full-time emergency coordinator.
Also included in the July 8 Tribal Council packet were approved authorizations to proceed that will allow the leveling of uyxat Powwow Grounds due to the cancellation of this year's Veterans and Contest Powwows and declared June 19 as an annual Tribal holiday in honor of Juneteenth and directs staff to prepare a statement on behalf of Tribal Council speaking out against racial injustice in the United States. The powwow grounds work will include reseeding, fertilizing and tilling approximately 10 acres.
To watch the entire meeting, visit the Tribal government's website at www.grandronde.org and click on the Government tab and then Videos.