Gaming
Masks become mandatory at Spirit Mountain Casino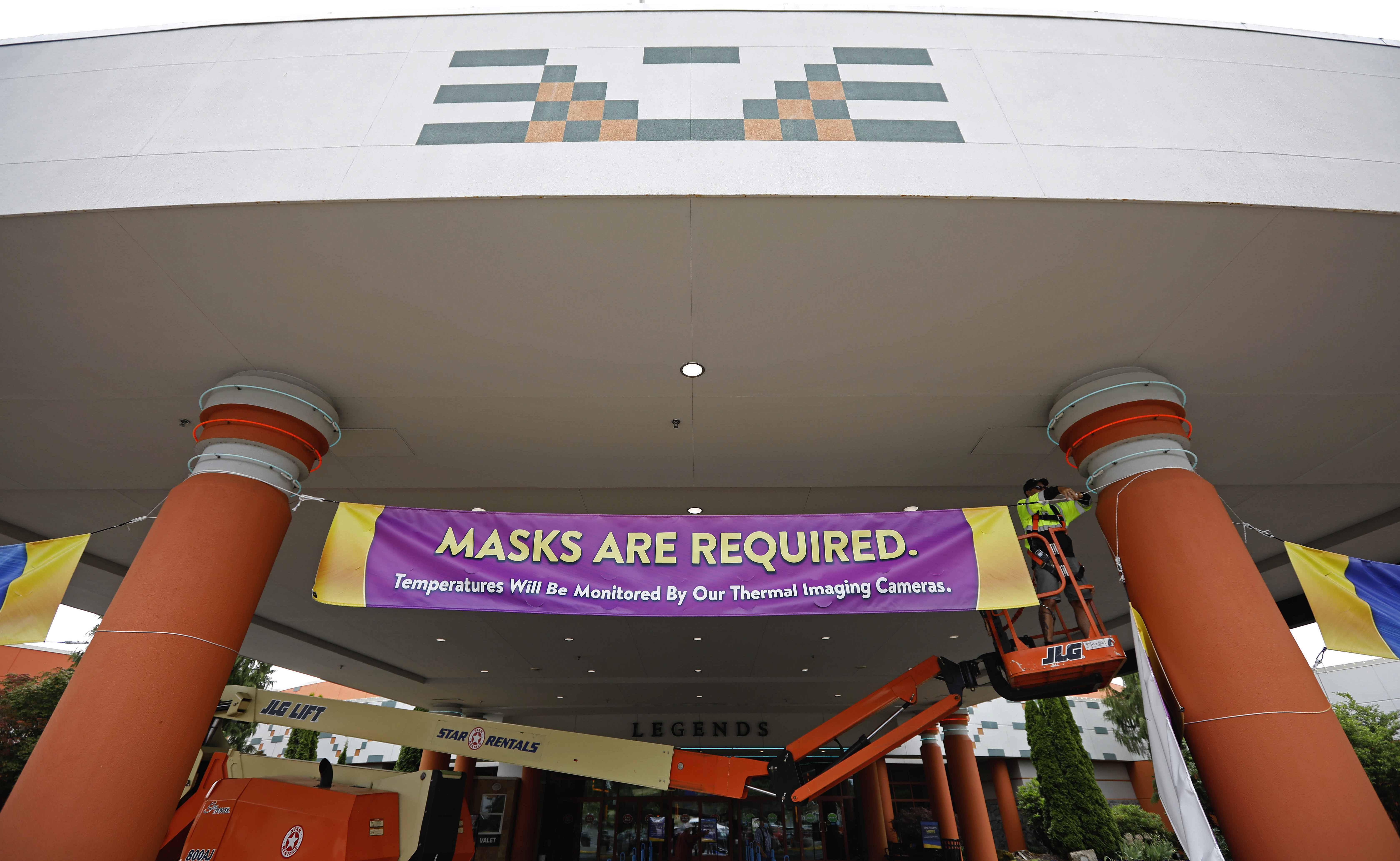 By Danielle Frost
Smoke Signals staff writer
Spirit Mountain Casino is now requiring its customers wear a mask while indoors on the property to help prevent the spread of COVID-19.
The Grand Ronde Tribal Council discussed a mask requirement at the casino in executive session on Thursday, July 2. The mandate took effect the following day. 
The casino joins the ranks of states such as Oregon and Washington that are now requiring customers wear a mask while at indoor public spaces such as grocery stores, gyms and retail shops. Oregon's mask mandate went into effect on Wednesday, July 1, while Washington began requiring masks on June 26.
Spirit Mountain Marketing Director Shawna Ridgebear said that there was a good deal of feedback on wearing masks, both pro and con, but most customers are fairly accommodating to the new rule.
"Spirit Mountain Casino enacted mandatory masks after evaluating the current status of the pandemic's rising trend in the state and Pacific Northwest, as well as the individual numbers of the counties which the highest numbers of our guests come from," she said. "We felt it necessary to enact to protect our team members and guests as well as the Grand Ronde community."
Chinook Winds Casino Resort in Lincoln City, approximately 26 miles from Spirit Mountain Casino, is also requiring its guests wear a mask.
Spirit Mountain Casino was shuttered for an unprecedented 2.5 months beginning in mid-March amid the COVID-19 pandemic. The casino reopened on Monday, June 1, with several new safety precautions in place, but guests were not required to wear a mask.
As visitors enter the casino, there are visual reminders everywhere to social distance. Guests are to walk on each side of the casino hallways and foyers, and not loiter in the middle. A temperature check area is set up at all entrances, along with complementary masks and hand sanitizing stations. All employees are also required to wear masks.
Employees stand at all entrances to inform guests of the additional safety measures, such as the age restriction of not allowing anyone under the age of 21 in the casino or Spirit Mountain Lodge properties.
The Cedar Plank Buffet has been revamped as well, with disposable menus and tables moved six feet apart. Instead of patrons making their way through an often-crowded line and handling utensils others have touched, they are served a choice of different three-course meal options.
In addition, casino hours are limited to 6 a.m. to 2 a.m. Sunday through Thursday and 6 a.m. to 4 a.m. Friday and Saturday to allow for additional deep cleaning.