Tribal Government & News
West Valley Fire levy on May 19 ballot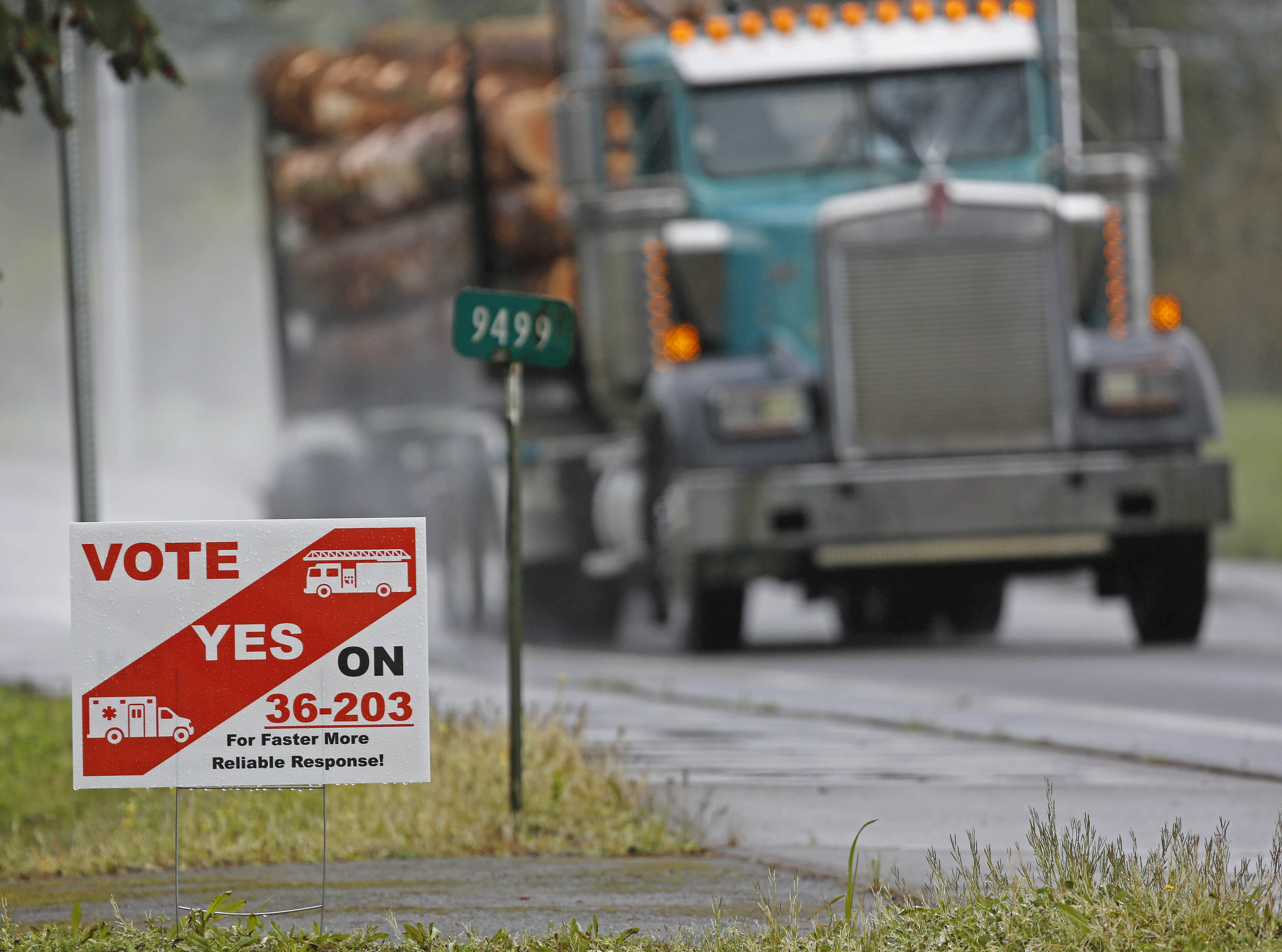 By Dean Rhodes
Smoke Signals editor
Despite the COVID-19 coronavirus pandemic, Oregon's all-mail elections continue and voters in the West Valley Fire District will be deciding on a five-year local option levy that would fund two firefighter/paramedic positions to staff the Willamina fire station and the purchase of a new ambulance.
Measure 36-203 is asking voters to approve the levy that would cost $1.06 per $1,000 of assessed value. A person with a house valued at $150,000 would pay an estimated $160 a year.
"The West Valley Fire Board of Directors determined that it is in the community's best interest to provide funding to hire at least two additional firefighter/paramedics, purchase a replacement ambulance and fund emergency medical operations," states a pro-measure flier. "The levy will provide West Valley residents with a more reliable response to emergency medical incidents, residential and commercial fires, motor vehicle crashes and other emergencies."
If approved, the levy would collect approximately $350,000 annually starting on July 1 for an estimated five-year total of $1.765 million.
"This added revenue would allow the district to continue to provide our community with the reliable and effective response capability that our citizens expect and deserve," said West Valley Fire District Fire Chief Fred Hertel in an explanatory statement included in the recently released Voters' Pamphlet.
West Valley Fire District has staffed the Grand Ronde Fire Station on Grand Ronde Road since it opened in June 2010.
Supporters of the measure point out that a 20-year general obligation bond was paid off in January 2019 and it reduced the tax rate by 59 cents per $1,000 of assessed valuation. So property owners would only see a 47-cent increase in their property taxes if the new measure is approved.
According to the West Valley Fire District, about a third of the time the Willamina community does not have an ambulance staffed and must rely on units from other communities to respond, delaying critical care for often seriously injured or sick patients. "A fast and reliable advanced life support paramedic response and transport to the emergency room is critical to survivability in the event of a stroke, heart attack, sudden cardiac arrest and significant trauma," the flier states.
The district's current ambulance, which is more than 15 years old, has more than 200,000 miles on it and is no longer reliable. Costs to repair and maintain it are increasing, district officials say.
The West Valley Fire District signed an intergovernmental agreement with the Sheridan and Southwest Polk fire districts effective July 1, 2019, that regionalized fire and emergency medical responses. The combined effort now covers 535 square miles and has eight stations, including West Valley's two stations in Willamina and Grand Ronde.
It is unclear if or when the three districts will officially become one entity. A vote of residents in each of the three districts would be required to finalize any such merger.
There were six supportive statements printed in the Voters' Pamphlet, including endorsements from the Willamina Chamber of Commerce and West Valley Fire Board. No arguments were filed in opposition to the measure.