Tribal Government & News
Tribe has secured $1.1 million so far to counter effects of coronavirus pandemic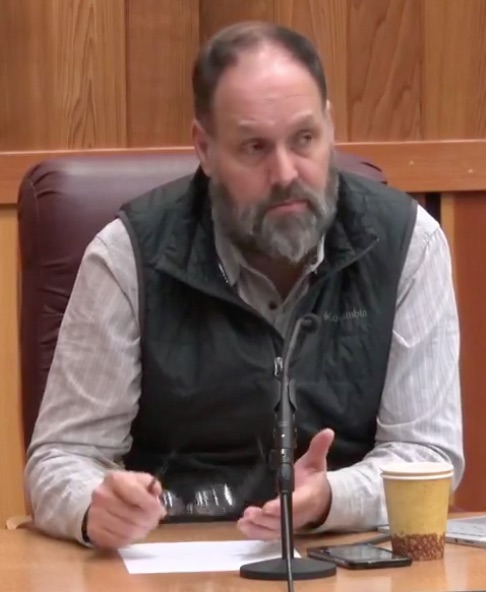 For a full list of updated services, visit https://www.grandronde.org/services/health-wellness/covid-19-preparedness/
By Danielle Frost
Smoke Signals staff writer
Tribal Council Chairwoman Cheryle A. Kennedy announced that the Tribe has received $1.1 million so far from the federal government to help mitigate the effects of the COVID-19 coronavirus pandemic.
"Some people think the Tribe has received millions of this funding," Kennedy told viewers during a Facebook Live event held on Wednesday, April 22. "We have not. We did receive $1.1 million, but it is for very specific purposes. You cannot deviate from that."
Also participating in the Facebook Live event were General Manager David Fullerton, Executive Director of Health Services Kelly Rowe, Tribal Council Chief of Staff Stacia Hernandez and Finance Officer Chris Leno. It was the third Facebook Live session held this month and about 400 people signed on to hear what Tribal leaders had to report.
"At the clinic, we were able to obtain a test system from Indian Health Service for rapid COVID-19 testing," Rowe said.
The test takes approximately 15 minutes to yield results and can be completed onsite instead of having to send samples to an outside lab and await results.
"We're following CDC guidelines for testing, but are now looking at opening up testing to a wider number of people," Lowe said. "We're trying to protect our staff as best possible and also preparing for a possible rebound of the virus. Vaccination will become very important and we want to be on the forefront of offering that."
As of April 29, the clinic has conducted 55 tests for COVID-19 and 54 were negative and one was still pending results. In Polk County, there have been 38 positive tests with one person dead, and 37 positive tests with six deaths in Yamhill County. Grand Ronde straddles the Polk and Yamhill county line.
"Although there have been no positives in the Grand Ronde community or housing, we want to be cautious," Fullerton said.
Currently, the Tribe's Human Resources Department is developing a return-to-work plan with guidelines to help ensure employees' health and safety. Fullerton said Tribal staff is transitioning from managing the pandemic to preparing to re-open at some time in May.
"Things will look different than they did before," Fullerton said. "For example, we likely won't be opening the museum to visitors for a while. At the Elders Activity Center, we will probably continue to deliver meals instead of having them eat onsite. We are working with the programs and departments to ensure the safety of our staff."
Fullerton added that a number of events likely will be canceled. The annual Fish Ceremony held in West Linn along the shores of the Willamette River is one, and he said an announcement would be made in early May regarding whether the Veterans Summit and Powwow would happen in July.
"I would anticipate a lot of cancellations through the summer," he said.
With April's General Council meeting in Eugene canceled, Fullerton said it was likely that the next meeting on Sunday, May 3, will be held in a virtual format.
"We don't have a specific date when we will re-open fully," Fullerton said. "At the point where we can ensure staff safety, we will re-open in some fashion."