Culture
Walking On -- Hazel Lorraine Porter, Benjamin Ryan Hyatt, etc.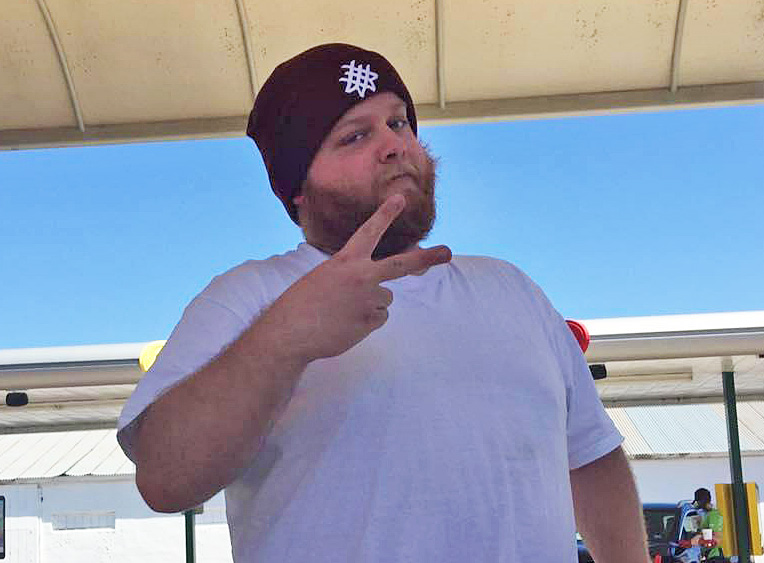 Hazel Lorraine Porter
March 13, 1941 – Feb. 24, 2020
Hazel Lorraine (Haller) Porter, 78, died peacefully with her daughter Cheryl at her side on Monday, Feb. 24, 2020, in California.
She was born on March 13, 1941, the daughter of Wilbur Daniel and Adeline E. Menard Haller. Hazel had a large family with many siblings. She was a member of the Confederated Tribes of Grand Ronde.
Hazel loved her old westerns. She loved to laugh and had a great sense of humor as well. She enjoyed playing card games. She will be missed and will always be loved by her family.
She is survived by her son, Ken Sherwood; daughters, Cheryl Brooks and Patricia Strutton; along with 17 grandchildren and 27 great-grandchildren. Also surviving are many other siblings and family members. She was preceded in death by her daughter, Deborah, and sons, Milton and Richard.
A funeral service was held Sunday, March 1, at the Lighthouse Church in Grand Ronde. Dallas Mortuary Tribute Center is caring for the family.
Benjamin Ryan Hyatt
Oct. 13, 1990 – March 2, 2020
Tribal member Benjamin Hyatt grew up in Myrtle Point, Ore., and graduated from Myrtle Point High School. He was an athlete all through school, playing all sports from football to basketball and baseball alongside his friends and brother, Daniel Lee Hyatt Jr. Ben's mother, Connie, would be the loudest one in the stands cheering him on during every game.
Ben took classes at Lane Community College, eventually making his way to the Grand Ronde area, where he worked his way up to becoming a supervisor of Player Services at Spirit Mountain Casino.
Ben made an impact on everyone he came in contact with. He loved spending time with his family. Ben also loved music and going to concerts. He was a big Los Angeles Raiders fan.
He is survived by his mother, Connie R. Marmon; stepfather, James Sturgill; great-grandmother, Darlene Monteith; brother, Daniel Lee Hyatt Jr.; sisters, Jennifer R. Marmon and Odessa McDaniel; nephews, Zander Lee Marmon, Konner Miles Hyatt, James Ryan Hyatt, "Tiger" Renee Sears and Mathias Mendes; nieces, Sarah Marmon and Kloey McDannald; aunts, Amy Diane Hyatt McCormick, Nona Louthan, Tammy White, Kit White, Suvella Hopkins and Margie Owen; uncles, Dennis Wayne Hyatt, Clayton White and Steve Louthan; and cousins, Joshua McCormick, Cathryn McCormick, Johnathan McCormick, Quentin McCormick, Cory Hay, Garret Hyatt, Tasia Hyatt, Cassandra Hardman, David Hopkins, Randi Tuck, Richie Fish, Cathy Pyle, Robert Pyle, Daniel Saucedo and Andrew Pyle.
He was preceded in death by his father, Daniel Lee Hyatt Sr.; aunt, Deborah Kay Hyatt Reece; uncle, Gary White; grandmother, Sharon D. Hyatt; grandfather, Bob Monteith; and great-aunt, Pat Fish.
A graveside service was held Monday, March 9, at Dora Cemetery in Myrtle Point. A celebration of life will be held at 2 p.m. Thursday, March 19, at the Elders Activity Center, 48940 Blacktail Drive.
Other passings
Sonja Leigh Haskins-Mack
Oct. 2, 1978 – Feb. 22, 2020
Funeral services were held Wednesday, March 4, at the Tribal gym in Grand Ronde followed by meal at the Community Center. Bollman Funeral Home of Dallas assisted the family.
Savannah Nicole Higgins
April 23, 1997 – Feb. 12, 2020
Trinity Memorial Center in Kingsport, Tenn., assisted the family.
Gary Eugene Oberg
April 5, 1958 – March 6, 2020
Funeral services are scheduled at 2 p.m. Saturday, March 14, at Dayton Baptist Church. Macy & Son's Funeral Home in McMinnville is assisting the family.
Michael Eugene Michelle
March 24, 1962 – March 5, 2020
Holmes Funeral Directors in Haines City, Fla., is assisting the family. Funeral services are scheduled for Saturday, March 14, at the Forest Hill cemetery in Haines City.