Culture
Walking On -- Marvin Dale Cunningham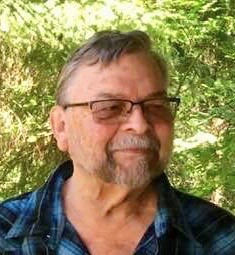 Marvin Dale Cunningham
Dec. 18, 1942 – Feb. 13, 2020
Tribal Elder Marvin Dale Cunningham, 77, passed away peacefully on Feb. 13, 2020, in Corvallis surrounded by his family and friends.
He was born Dec. 18, 1942, in Eugene, Ore., to Forest "Dale" and Edith (Jeffers) Cunningham. Marvin graduated from Crow High School in 1961.
He met his wife Dianne Braxmeyer and they were married on Aug. 28, 1965, in Tillamook, Ore. Marvin started his career driving truck for his father and moved on to work for Loren Golly and Van Logging in Lincoln City. Then on a wild hair he and his friend Chuck Sommer decided to move to Washington to work for another logging company.
After three years and a phone call from Chuck, who had already moved from Washington, they moved to Albany, Ore., and he went to work for John Nix Jr. and Nix Transportation. In 1993, he began driving tanker truck for Younger Oil Co. and after several years moved on to work for Oregon Petroleum until he retired in 2004.
Marvin enjoyed hunting, fishing and camping. He was fond of old cars and restored a 1965 Chevelle. When at home, he enjoyed playing solitaire on his Nintendo DS while watching westerns on TV. He especially loved hunting elk with his friend Ron Krake in the Tillamook Burn and Trask River area. Their hunts were successful most of the time. In his daily routine, he always called his circle of friends.
Marvin is survived by his wife, Dianne, of 54 years; daughter, Dawn (Scott) Brinson; son, Mike; granddaughter, Mikala (Ryan) McGinnis; grandson, Houston Cunningham; great-grandchildren, Tanner and Laikyn McGinnis; sister, Janet Taggart; brothers, Randy and Gary Cunningham; nine nieces and nephews; and numerous aunts, uncles, cousins and very dear friends.
He was preceded in death by his parents, Forest "Dale" and Edith.
A memorial service will be held at 10 a.m. Saturday, March 14, at Fisher Funeral Home, 306 S.W. Washington St., Albany.
In lieu of flowers, a donation can be made in Marvin's name to St. Jude Children's Hospital.
Fisher Funeral Home is handling the arrangements. To sign the online guest book, visit www.fisherfuneralhome.com.