Culture
Walking On -- Robert Joseph Beebe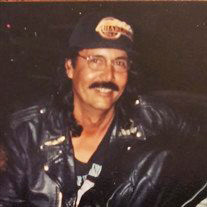 Robert Joseph Beebe
Dec. 7, 1949 – Feb. 6, 2020
Tribal Elder Robert Joseph Beebe, 70, of Packwood, Wash., passed away on Feb. 6, 2020, at PeaceHealth Southwest Medical Center in Vancouver, Wash. He was born on Dec. 7, 1949, to Abraham J. Beebe and Margarie I. Letlow-Beebe in Yakima, Wash.
Robert graduated high school in Woodland, Calif., and attended Davis University for one year. He was a log truck driver for TEMA Logging. He enjoyed beadwork, fishing and watching football.
Robert was very proud of his Indian heritage even traveling to the Dakotas to do the Sun Dance. Distance was not a problem when going to visit family.
Robert is survived by his wife, Jacque; mother, Margarie Beebe; daughters, Heather, Layla and Meagan; sons, David and Chris; stepdaughter, Dallas Freer and children Levi and Eligia; nine grandchildren and nine great grandchildren; sister, Sharon Beebe; several nieces, nephews and cousins; and aunts Emma Dulik and Pat Nichols.
He was preceded in death by his father, Abraham Beebe; brother, Doug Beebe; and one granddaughter.
A memorial service will be held at 11 a.m. Monday, Feb. 17, at Valley Hills Funeral Home in Wapato, Wash.