Culture
AV Club gives Tribal and community members chance to view history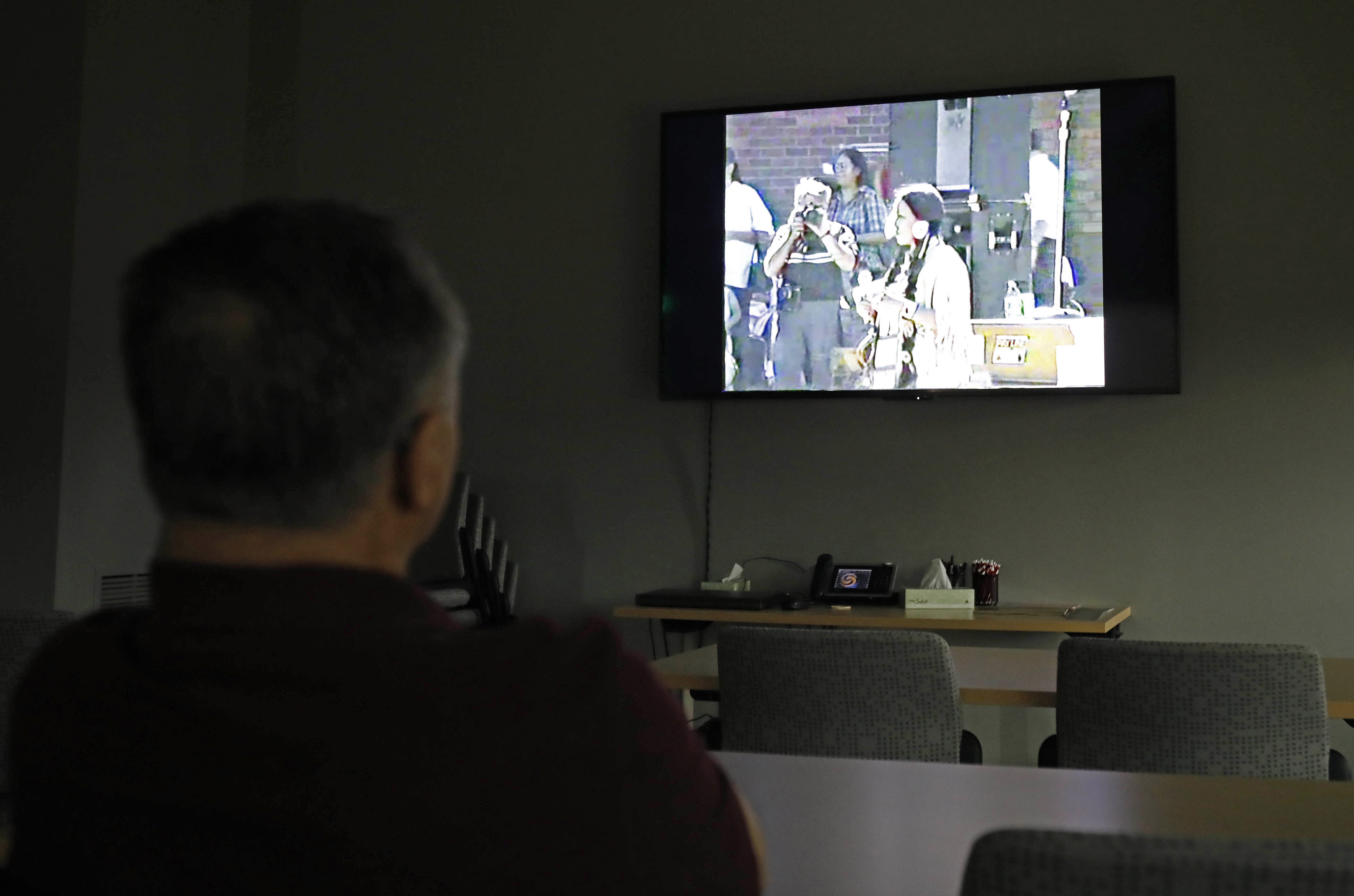 If you go
AV Club
When: Noon to 1 p.m. every other Friday, starting Feb. 7. All are welcome
Where: Chachalu Museum & Cultural Center, 8720 Grand Ronde Road.
RSVP: Not necessary
By Danielle Frost
Smoke Signals staff writer
In an effort to ensure recent Tribal history is preserved and accessible for future generations, Chachalu Museum & Cultural Center staff have been digitizing old VHS videos, photos, audio recordings of Elders and other media.
During the project, they launched a program called AV Club, which aims to share the Tribe's history with community members and employees by showing videos and photos from the archives.
"It is something the Collections team started doing to try and get people down to Chachalu," Cultural Collections Technician Brad Leno says. "We want to bring people in and bring awareness to the museum, and also encourage them to bring in their collections so we can preserve them."
Some videos shown at AV Club have included Celilo Falls, Tribal powwows, exhibits, news stories and more.
So far, biweekly club sessions have attracted a handful of Tribal employees and Elders, but Chachalu staff are hoping to make it more accessible to the community by having weekend or evening sessions. Currently, AV Club is held every other Friday from noon to 1 p.m.
"We want as many people as possible to come down here," Leno says. "We would also love more Tribal employees because a lot of people who work here know little about the Tribe's history. We want to get them aware and involved. We'll host a staff meeting with a condensed version of AV Club if managers want to do that."
Those who worry their VHS tape or favorite photos will never be seen again can put their minds at rest: Collections staff will make a digital copy and return the original to its owner, or they can store it safely at the museum.
"Our goal is to preserve these collections," Leno says. "What people don't realize is that item will eventually go away."
VHS tapes can get warped, DVDs scratched, photos damaged and sometimes things are misplaced in a move or lost in a fire.
"We can make a back-up copy and that's one way of preserving our culture," Leno says. "We're looking for variety. Videos don't have to be of one certain thing or high-quality. We just want videos that show events and everyday life as time changes. … Some Elders have passed on and we don't have them on audio or video. We can't preserve that."
Collections Coordinator Sibyl Edwards adds that some artifacts of cultural value have been lost due to floods and fires.
"If they bring their item here, we will always take the upmost care of it and they'll always have a backup copy available," she says.
Items donated to the museum's collection thus far include old VHS tapes, macro cassettes, photos and DVDs of cultural events, news coverage regarding the Tribe, Elders and everyday life. Smoke Signals donated recordings of interviews its staff conducted when compiling the 25th Restoration special section in 2008, as well as old video cassettes of news events.
Edwards says that the process for digitizing various items is fairly simple: With VHS tapes or DVDs, collections staff simply connect the appropriate media device using cables to a computer, hit "play" and it is then saved in digital form. Printed photos are scanned using a flatbed scanner and then uploaded.
"If we want higher quality or to use the video as part of AV Club, we use Adobe Premier and make changes like adding in photos or audio," she says. "But we always keep a backup copy of the original video."
"I would love to have more," Leno adds. "It's hard to get people to bring in this stuff because they don't think it's good enough or interesting. We are looking for variety."