Tribal Government & News
General Council briefed on Tribal land holdings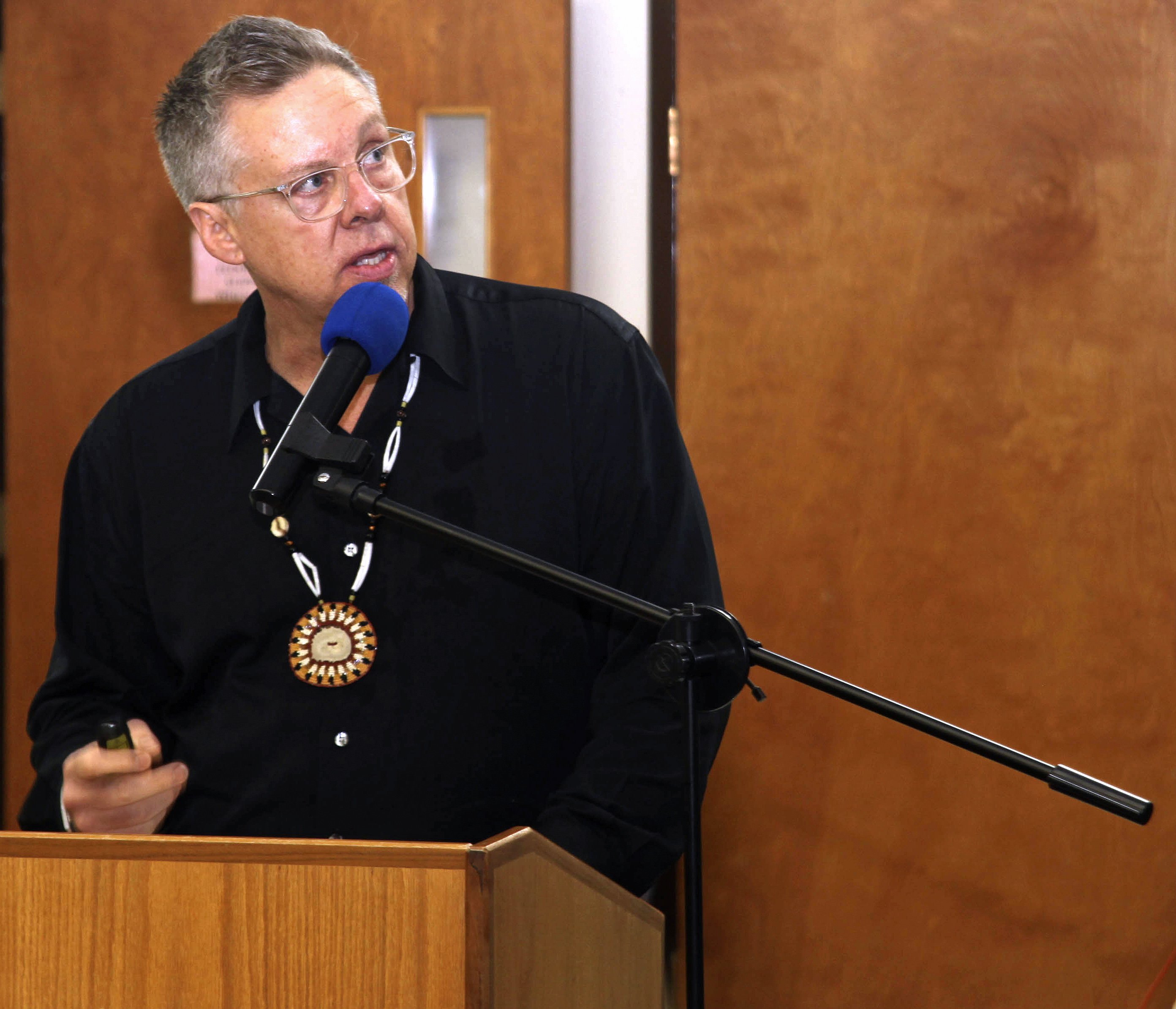 By Dean Rhodes
Smoke Signals editor
Grand Ronde Tribal land holdings grew at a 5 percent clip in 2019, according to statistics shared by Tribal Lands Department Manager Jan Michael Looking Wolf Reibach during the Sunday, Jan. 5, General Council meeting held in the Tribal Community Center.
In 2019, the Tribe added 755.42 acres to its portfolio that included two conservation properties and the former Blue Heron Paper Mill site in Oregon City, bringing the total to 15,864 acres.
The largest addition to the Tribe's land holdings is also the closest – the 670-acre Noble Oaks property located between Sheridan and Grand Ronde. The property was donated to the Grand Ronde Tribe by The Nature Conservancy, which also gave the Tribe about $1 million in stewardship funding.
The Tribe also received another conservation property, the 64.85-acre Ahsney property near Rickreall worth more than $500,000. Its acquisition was funded by the Bonneville Power Administration's Willamette Wildlife Mitigation Program, which also provides $100,000 in stewardship funding.
Perhaps the biggest acquisition in 2019 was the Blue Heron Paper Mill site adjacent to Willamette Falls in Oregon City. The Tribe purchased the 23-acre site for $15.25 million in August.
"Without our land, we don't really have our identity as a people," Reibach said. "Our land gives us that opportunity, that Mother Earth connection. It ties us to our history and brings us into the present."
Tribal land holdings in Oregon now stretch from the former Multnomah Greyhound Park in Wood Village to Kilchis Point on Tillamook Bay to Rattlesnake Butte northwest of Junction City to Chankawan southeast of Stayton.
"What is represented on this map is a wide variety of lands," Reibach said. "Conservation lands, timber lands, forest lands and some development and commercial real estate."
Since the return of 9,811 acres with the passage of the Grand Ronde Reservation Act in 1988, the Tribe has added 6,053 acres to its land holding. It now possesses about 25 percent of the land total granted as the original Reservation in 1857.
Reibach also gave an overview of his department, which only includes four people including himself.
After his approximately 18-minute presentation, Reibach fielded three questions from the audience.
In other action, it was announced that the 11 a.m. Sunday, Feb. 2, General Council meeting will be held at the Monarch Hotel, 12566 S.E. 93rd Ave., Clackamas, off of Interstate 205.
Door prize winners were Tracie Meyer, Raymond Petite, Kathie Levine, Robert Parazoo and Cherie Butler, $50 each; and Mae Townsend, Bob Duncan and Corina Limon, $100 each. In addition, Youth Council member Benjamin Powley won a fishing pole donated by Tribal Elder Victor Lomboy.
It also was announced that Julie Duncan, Cherie Butler, Virginia Kimsey-Roof and Serena Layman were elected to the four open seats on the Elders Committee.
The entire General Council meeting can be viewed by visiting the Tribal government's website at www.grandronde.org and clicking on the Government tab and then Videos.