Health & Education
General Council briefed on education issues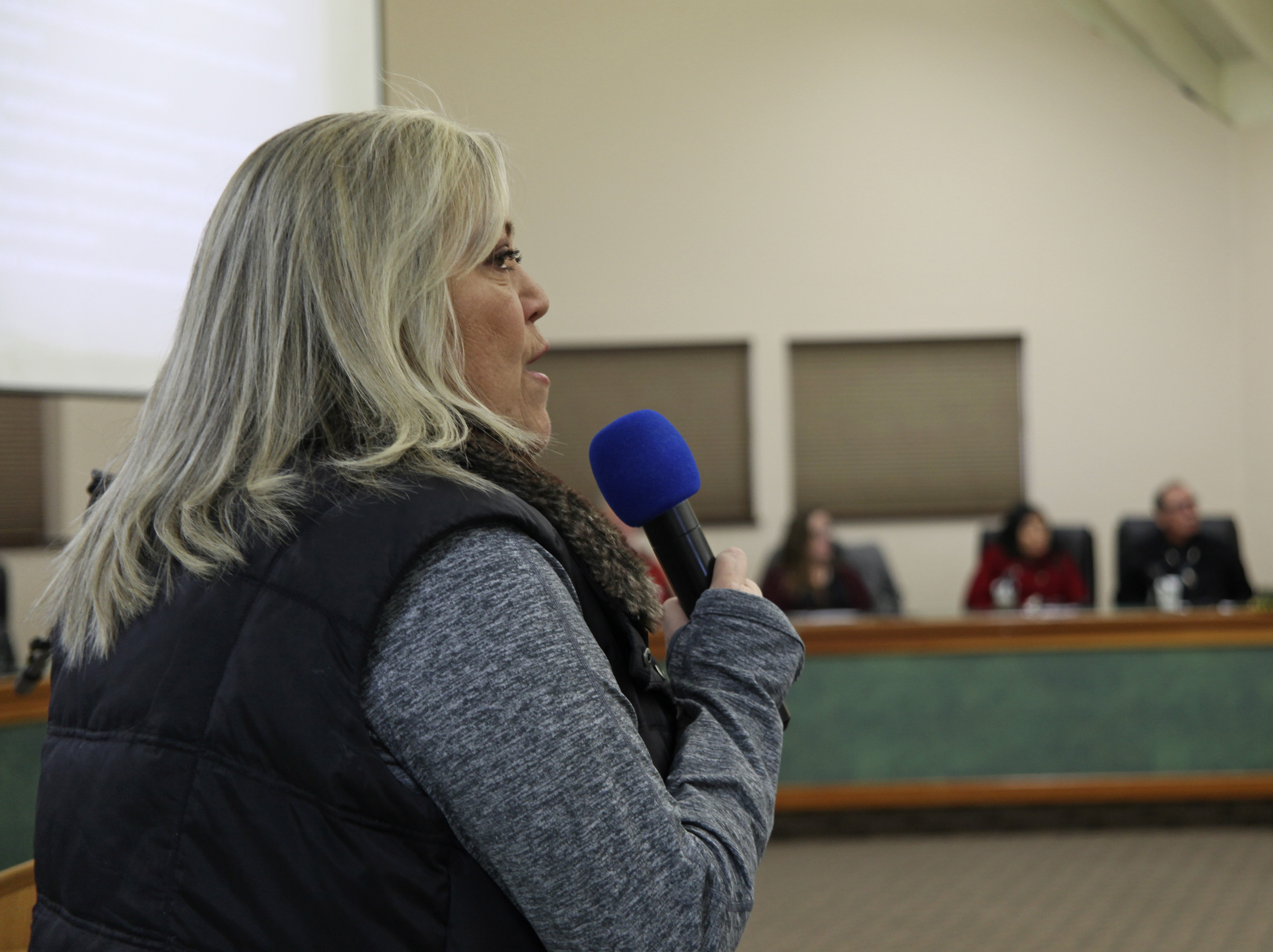 Danielle Frost
Smoke Signals staff writer
The Confederated Tribes of Grand Ronde has some of highest rates of members with doctoral degrees among Native American Tribes.
"We have 13 doctors in our Tribe that we have helped fund," Education Committee Chair Tammy Galligher Cook said. "That is amazing."
Cook gave General Council an annual report on the Education Committee's work and Angela Fasana briefed them on the Education Department's programs during a meeting held Sunday, Dec. 1, at the Tribal Community Center.
"Our students are successful and we like seeing what is happening," Cook said.
Among 2018 higher education statistics, there are 105 Tribal members with certificates, 193 with associate degrees, 352 with bachelor's degrees, 107 with master's degrees and 13 with a Ph.D.
Other Education Committee highlights included having 680 children participate in the School Is Cool dance held during the Tribe's annual Contest Powwow in August and Western Oregon University being on-site that weekend. The college waived application fees and awarded scholarships to all Native American students who applied for admission at the powwow.
"This was a great opportunity to advance our mission to offer education to all Tribal members no matter what their age," Cook said. "This Tribe has incredible students and great staff members who help them out."
Fasana, who was named Education Department manager in September, touched on each program within the Education Department: Early Childhood Education, Youth Education, the Chinuk Language Program, Higher Education and the Tribal Library. Currently, the Education Department has 68 staff members and a budget of $7.4 million. 
"We have some great program managers within the department," Fasana said.
Highlights included:
All spots within the five preschool programs are filled and the waiting list is small. This meets the goal of serving Tribal members and the community.
The Chinuk Language Program serves students from preschool to high school. There are currently 24 students enrolled in Willamina High School's Chinuk language class. If they successfully complete two years, students receive 24 linguistics credits from Lane Community College.
Summer Youth Employment had 59 students participating in 2019. They also attended five mandatory financial planning sessions and were offered job readiness training and skills.
The Youth Scholarship program offers $100 per student in school supply funds. In 2018, $69,800 was awarded.
There are currently 111 full-time college students among Tribal members, one of whom is studying abroad in Spain.
The Tribal Library had 5,491 patrons visit and the computers were used 597 times.
"Some people don't have great Internet at home or no Internet at all, so this is a good way for them to utilize the library," Fasana said.
Fasana took seven questions from the audience and Cook fielded one question.
Following the two presentations, Tribal Council Chairwoman Cheryle A. Kennedy announced that the meeting would end promptly at 11:10 a.m. so that attendees could walk over to the Tribal Council Christmas Party occurring simultaneously in the Tribal gym.
The next General Council meeting will be held at 11 a.m. Sunday, Jan. 5, in the Tribal Community Center.
Serena Layman, Dawson Partridge, Dorene Gillespie, James Partridge and Leah Villa won the $50 door prizes and Francene Ambrose, Virginia Kimsey-Roof and Shane Partridge won the $100 door prizes.
In addition, nominations were held for four open seats on the Elders Committee. Julie Duncan, Cherie Butler, Virginia Kimsey-Roof and Serena Layman were nominated.
Voting will occur during the Elders Christmas Party on Wednesday, Dec. 18, at the Elders Activity Center and during the Jan. 5 General Council meeting.
Elder and past Tribal Council Chair Reyn Leno said that a memorial service for longtime Willamina logger and resident Roy Zimbrick would be held at 2 p.m. Saturday, Dec. 7, at Willamina High School. He passed on Nov. 26, 2019.
The meeting can be viewed in its entirety by visiting www.grandronde.org and clicking on the Government tab and then Video.