Health & Education
Fasana takes over at Education Department on Sept. 30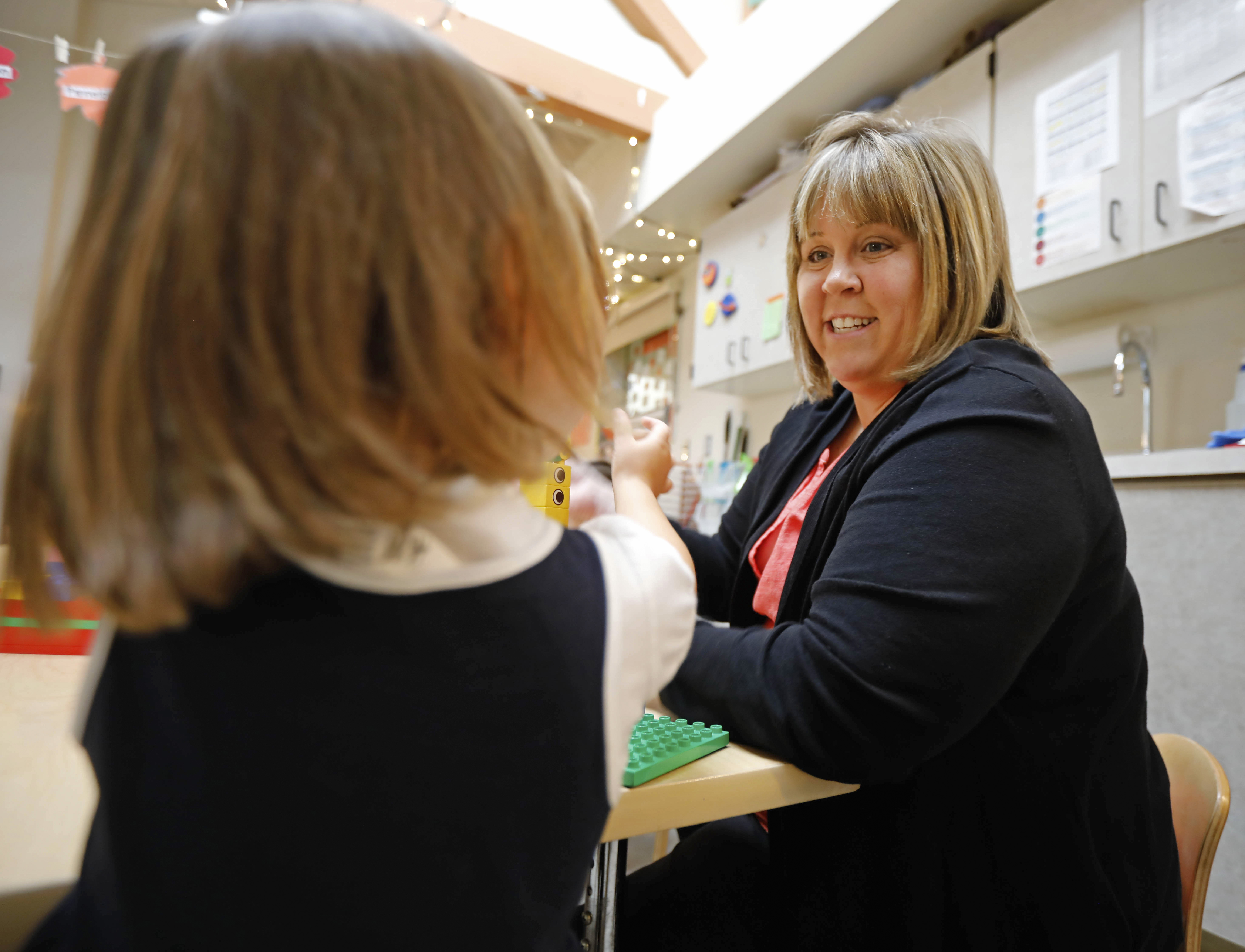 By Danielle Frost
Smoke Signals staff writer
There's only one other job at the Confederated Tribes of Grand Ronde that could pull Angela Fasana away from her role as Tribal Court administrator.
"I love education and everything about it," she says. "I'm a lifelong learner and love academia."
Fasana, who has worked as the Tribe's first Tribal Court administrator for 19 years, took the helm as Education Department manager on Monday, Sept. 30. The position has been vacant for about a year with Higher Education Manager Bryan Langley filling in in an acting capacity.
"When I came to the court, I was the first person in this role," she says. "Now, I'm stepping into a well-developed department where I am going to need to familiarize myself with all of the programs."
Education is one of the largest Tribal departments with about 50 employees who work in Early Childhood Education, Youth Education, Higher Education, the Chinuk Language Program and at the Tribal Library.
Fasana, 47, was raised in Willamina and comes from the large, extended Leno family. She is the daughter of former longtime Tribal Council member Reyn Leno and Member Benefits Administrator Liz Leno. Her brother, Shonn, is the Tribe's Housing Department manager.
She is married to husband, Ariah, a Willamina High School teacher, and has two grown children, Cheyanne and Justin.
Fasana graduated from Willamina High School in 1990 and was the first in her family to attend college. She earned a bachelor's degree in sociology from Portland State University and a jurisprudence degree from Northwestern School of Law at Lewis and Clark College.
After graduating from law school, Fasana began working for the Tribal Attorney's Office, where she stayed for three years before transitioning to the Tribal Court. There, she developed the Indigent Defense Program, Tribal Member Review Board and Court Appointed Special Advocate, Peacemaker and Mediation programs.
"I never applied for another job until now," Fasana says. "I loved developing programs to promote more services for our Tribal members. Courts and the law can seem scary and overwhelming, and I wanted people to see it as a resource that was inclusive and culturally appropriate."
Fasana says she first developed an interest in the law when she worked as an intern for the court after high school.
"I did the first set of files and sat in on the first hearing," she says. "That helped shape my path. I wanted to make sure the court kept that inclusive, Tribal feel."
Although her job as Education Manager will be very different in some respects, helping children and families remains a constant.
"I've always enjoyed Tribal children and families, and I'm grateful to my ancestors for all that they have done," Fasana says. "This is a good area to try and work to make things better for future generations. Kids and families have always been a priority for me. This is just another way to help."
Fasana previously served as the Tribe's liaison to the Willamina School Board from 2005-15, and was recently elected as chair. She resigned that position after starting the job as Education manager.
"I am a huge fan of education," she says. "My grandma was a teacher and I planned to be a teacher when I was younger. I was always the 'teacher' to my brothers Shonn and Dustin when we were kids. Education has been my lifelong passion and I'm looking forward to working with kids and families."
Fasana says initial goals in her new job are understanding how all of the programs and grants work, and figuring out how to take the department and move it into the future while balancing goals and expectations.
"The Education Department was so meaningful to me when I was in college," she says. "If I can be that to at least one kid, I will be tremendously grateful."
General Manager David Fullerton says Fasana will bring more than 20 years of program development and management experience to the department, and that she also serves on several state and national advisory boards.
"Angie has strong leadership qualities and values that will contribute to our Education Department," he says.