Tribal Government & News
Noble takes over as Tribal Court chief judge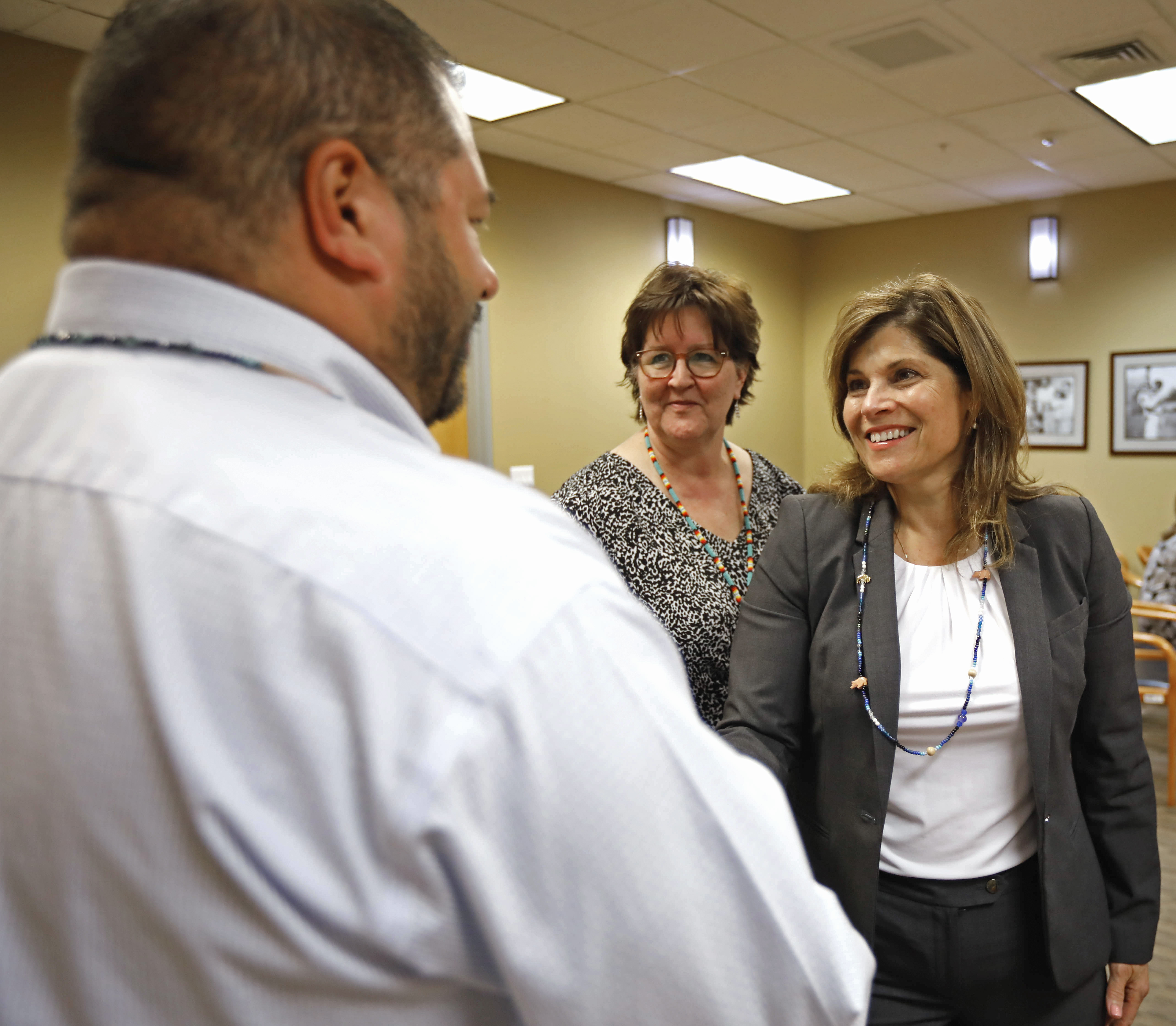 By Danielle Frost
Smoke Signals staff writer
Chief Judge Cynthia Kaufman Noble has succeeded David D. Shaw on the Tribal Court, where she will preside over name changes, divorces, small claims, housing appeals, personal injury lawsuits, ethics complaints, election appeals and more.
Noble took over as chief judge on July 1 and her term runs through June 2021. Shaw served the Tribe as chief judge for five years, beginning as interim chief judge in May 2014.
Noble says her judicial philosophy is to provide firm and clear guidance from the bench, as well as to provide accountability.
"The court needs to continue its tradition of professionalism, courtesy and dignity, while creating an environment in which every voice is heard with caring and understanding," she said in a statement. "A judge needs to act wisely and with the full understanding of the facts and the application of law, so that public confidence in the judiciary and the juridical system is preserved."
Noble, of McMinnville, has worked in the legal field for 27 years. In addition to her job as Tribal Court chief judge, she also serves as a part-time McMinnville Municipal Court judge and has a private family law practice.
She earned a bachelor of fine arts degree from New York's Syracuse University in 1981 and a doctor of law degree from Willamette University in Salem in 1992. Noble was admitted to the Oregon State Bar the same year she earned her law degree.
Her work in municipal court has included presiding over most misdemeanors, traffic violations, minor in possession violations and city ordinance violations.
"(I am) dedicated to finding peaceful resolutions that strengthen the community," Noble says. "(I have) a passion to right wrongs and help others."
In addition to being a member of the Oregon State Bar, she is also a member of the Yamhill County Bar Association, Yamhill Justice Center, Oregon Criminal Defense Lawyers Association, Oregon Municipal Judges' Association and Oregon Association of Collaborative Professionals.
Noble and her husband, Rick, have two grown children and two malamutes. In her free time, she enjoys volunteering with music and art endeavors in the local community.