Tribal Government & News
DEQ approves Blue Heron purchaser agreement with Tribe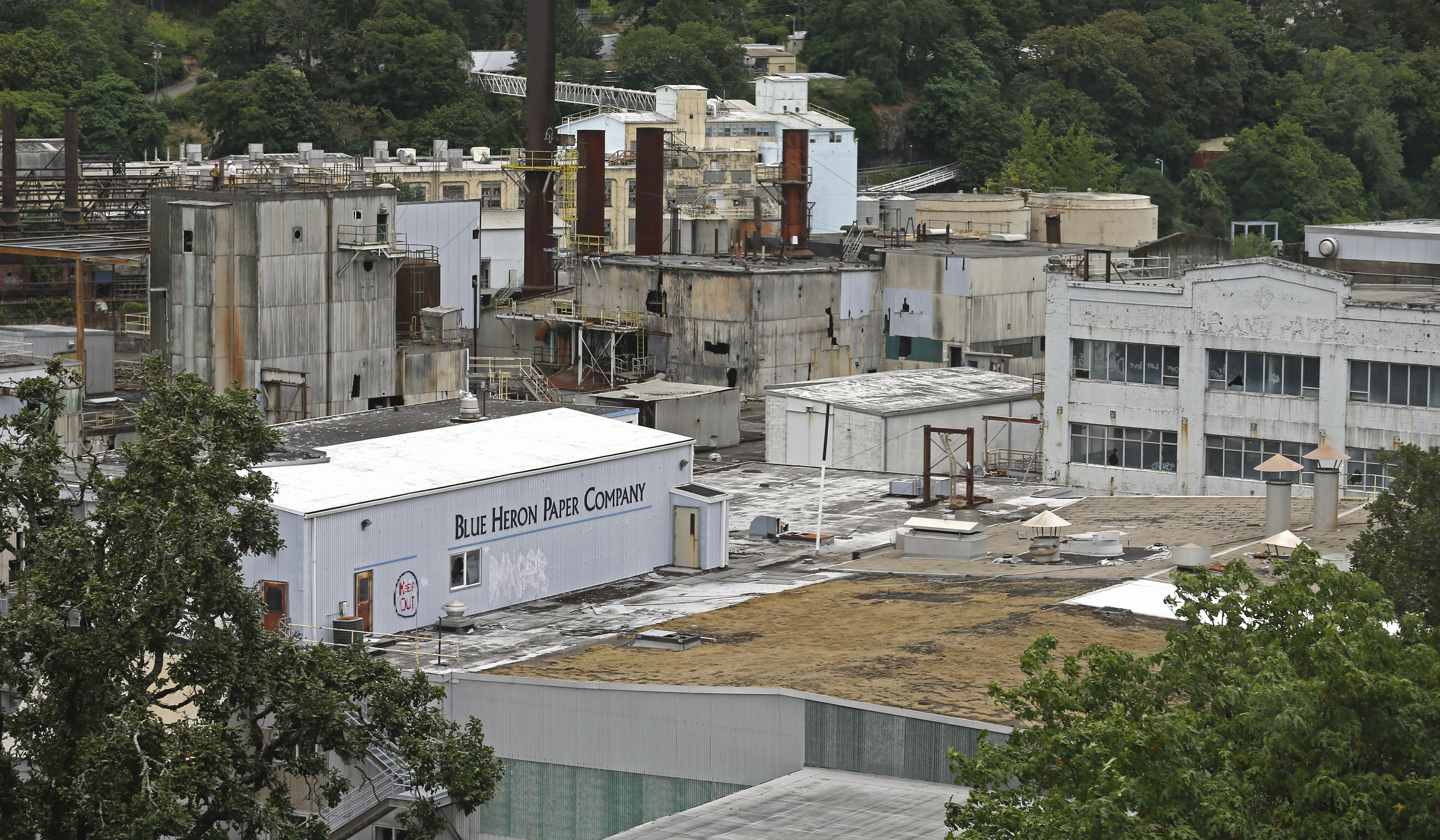 By Dean Rhodes
Smoke Signals editor
The state Department of Environmental Quality has signed a prospective purchaser agreement with the Grand Ronde Tribe regarding the 23-acre Blue Heron Paper Mill site after holding a public meeting in mid-July at the Museum of the Oregon Territory.
A prospective purchaser agreement releases the Grand Ronde Tribe from liability regarding pre-acquisition hazardous substance releases at or from the property, which has a long history of industrial usage dating back to the mid-1800s.
The July 17 public meeting was attended by approximately 30 people with about half of the audience being either Department of Environmental Quality or Tribal government staff members. Three public and two written comments were accepted at and after the meeting.
Mark Pugh, project manager with the Department of Environmental Quality, said the Tribe is in the process of signing the consent order and recording it with Clackamas County. A spokesperson with the Clackamas County Recording Office said the deed transfer and consent order are not yet showing up in the database.
During the Wednesday, Aug. 14, Tribal Council meeting, Tribal Council Chief of Staff Stacia Hernandez said the Tribe is attempting to close on the property by Friday, Aug. 16.
The Grand Ronde Tribal Council voted to purchase two properties in Clackamas County, including the Blue Heron Paper Mill site, on July 10 and approved a supplemental budget of $17 million to acquire both properties. During the July 10 meeting, Hernandez said the Tribe is initially planning to spend up to $3 million on cleanup activities.
Environmental concerns range from asbestos and lead-based paints in the buildings to mercury and polychlorinated biphenyls in the soil. However, Pugh said, intermittent flooding of the property over the years has keep soil contamination lower than one might expect.
According to a Scope of Work released by DEQ on July 1, the Tribe "intends to conduct investigation and remediation utilizing cleanup standards most applicable to the type of development, and in a phased approach over the course of the property's future redevelopment and reuse."
High priority remedial actions include cleaning up a waste pile beneath a bleach plant, two catch basins with tailrace sediment and leaking underground storage tanks.
After signing the consent order with DEQ, the Tribe will have 60 days to prepare an initial summary report, 90 days to begin evaluation and implementation of site stabilization efforts, a year to create an "overarching" work plan, 18 months to start work on the high priority remedial actions and two years to start working on other potential remedial actions.
Low priority items will be remediated as redevelopment of the property occurs.
The order of consent lists Tribal Engineering and Public Works Manager Jesse White as the project manager.