Culture
Walking On -- Sally Jones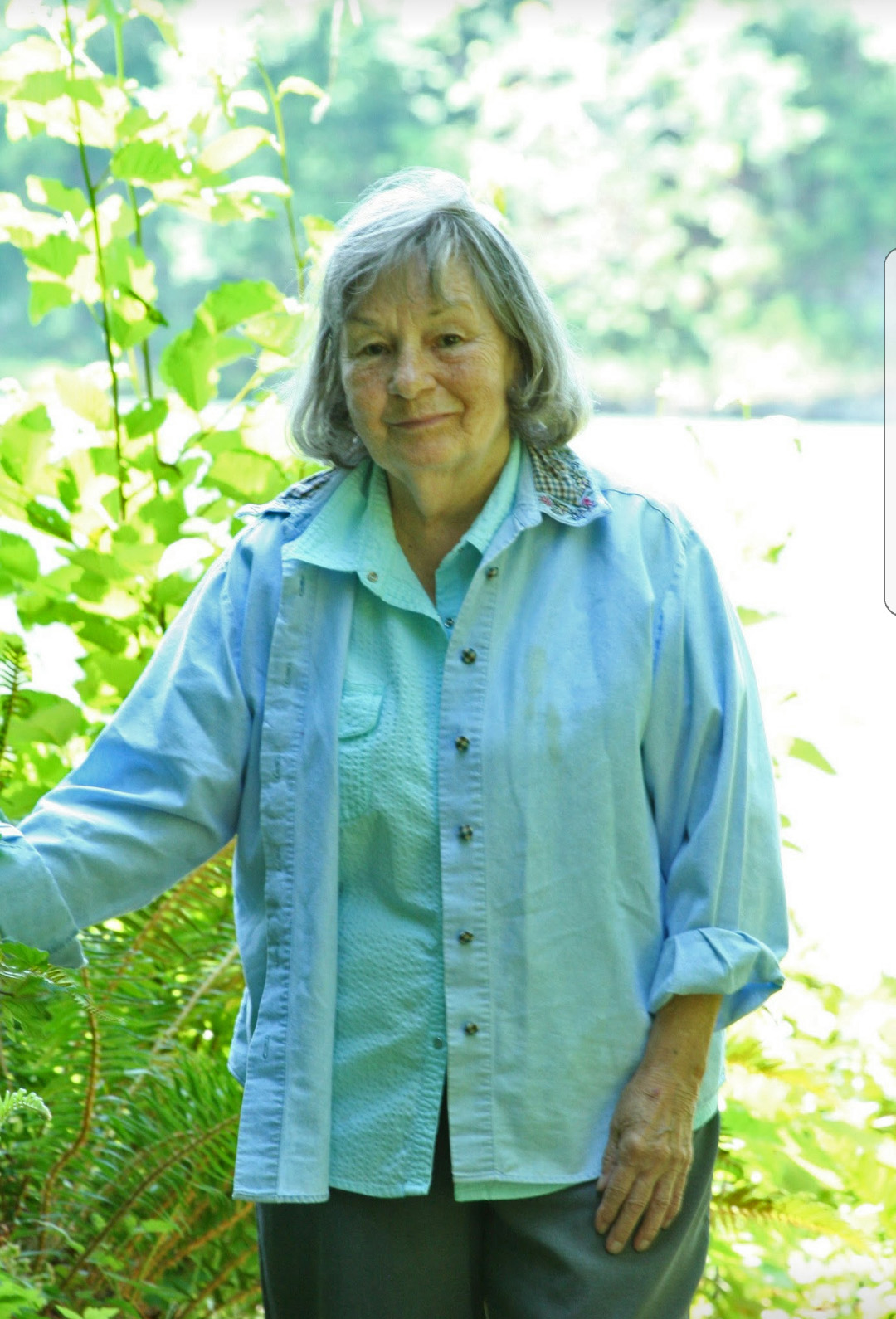 Sally Jones
April 10, 1931 – July 11, 2019
Sally Jones (Myrick/Weiss) left this earth on July 11, 2019, freed from the illness of Alzheimer's. She was 88 years old and a member of the Confederated Tribes of Grand Ronde. At the time of her passing, she was comforted by Janis and Melissa while being cared for at the Life Care Center of Puyallup, Wash.
She was born to Avery and Ethel (nee Brown) Jones in Spanaway, Wash., on April 10, 1931. She was one of nine children. She moved to Walla Walla, Wash., where she met Irvin Myrick, who had come home from World War II and whom she married. They had stepdaughter Geraldine (Irvin's from a previous marriage); and two daughters, Janis (Jeff Duddles) and Tracie (Timothy Meyer). She and Irvin celebrated 37 years of marriage before he passed. 
She was very proud of her Tribal heritage. She was the great-granddaughter of Chief Alquema of the Santiam Band of Kalapuya and Marguerite of the Molalla. Her grandparents William and Sara (nee Hudson, known as Sally) Jones, her namesake, were longtime residents of the Grand Ronde Reservation prior to the Termination era. Sally and her brother Tom were the first to bring the family back to the Tribal homelands. 
She was an avid fisherwoman who loved camping, and she taught her children the beauty and love of nature and living off of the land. Her favorite place to go was the Tucannon River in the Blue Mountains of Walla Walla. She and Irvin were antique enthusiasts who enjoyed buying and selling in flea markets around the Pacific Northwest. After Irvin was struck with lung cancer, they traveled with her sister Nancy and her husband Rex Bell throughout the western states. Later, she lived with Tom Weiss near the Cowlitz River in Randall, Wash., and spent her time walking along the river enjoying the salmon runs.
Sally is survived by her sisters, Ann Clevenger of Arizona and Lyndia Jones of Portland, Ore. Sally enjoyed and loved each of her five grandchildren and nine great-grandchildren: Melissa Bynum-Pascal (child Avery), Anthony Bynum (child Jaida), Angie Criss (children Emily and Brandon), Jessica Bangerter (children Justice, Taylor and Payton) and Shayla Murphy (child Timothy), and two great-great-grandchildren, Noelle and Kash. She and Irvin served as grandparents to Lyndia's children Eric, Lori, and Lisa.
Sally was preceded in death by her parents, Avery and Ethel Jones; brothers, Rodney, Richard and Tom; sisters, Shirley, Sylvia and Nancy; as well as husbands Irvin Myrick and Tom Weiss. She is being cared for by Bollman's Funeral Home in Dallas, Ore.
A visitation will be held at 7 p.m. Monday, July 15, and held overnight at achaf-hammi (Grand Ronde Tribal plankhouse). A memorial service will be held at 11 a.m. Tuesday, July 16, at the Grand Ronde Tribal Cemetery followed by a meal at the Tribal Community Center. Interment will be at 10 a.m. Wednesday, July 17, at the Grand Ronde Tribal Cemetery.
In lieu of flowers, donations may be made to the Alzheimer's Association, 225 N. Michigan Ave., Floor 17, Chicago, IL 60601.