Culture
Walking On -- Nicole Danielle Bolden-Alexander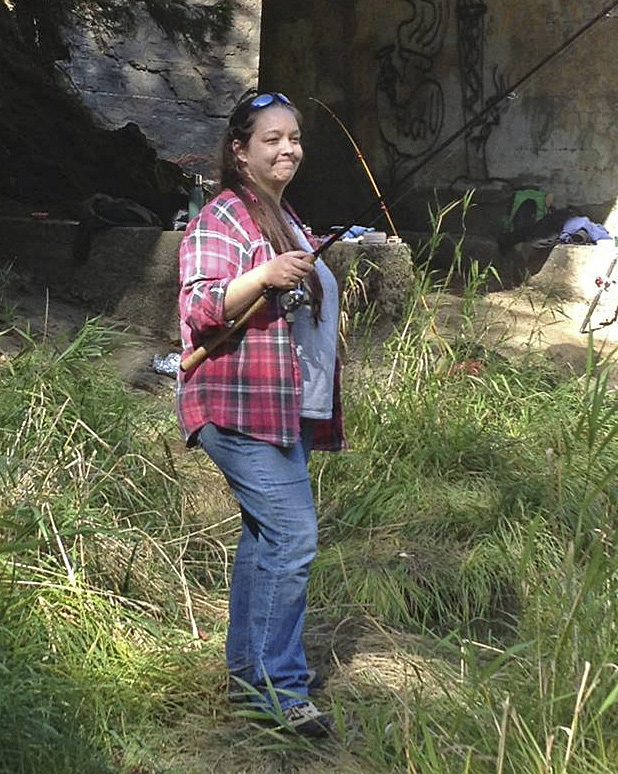 Nicole Danielle Bolden-Alexander
Oct. 17, 1979 – March 14, 2019
Wife, mother, daughter, sister, granddaughter and friend.
Nicole Danielle Bolden-Alexander, Tribal member and great-great-great-great-granddaughter of Chief Halo of the Yoncalla, lost her battle with lung cancer on March 14, 2019. She died at her parents' home on the Oregon Coast with family members and friends by her side.
She was born in Portland, Ore., on Oct. 17, 1979. She moved to the Oregon Coast in her teen years, graduating from Taft High School in 1998. She became a master hairstylist and worked for many years in local salons in Lincoln City. She was one term from completing her associate degree in accounting at Oregon Coast Community College and loved to write poems.
She was an avid fisherwoman taught well by her grandfather, Jim Bolden, who preceded her in 2007. Many thanks to her fishing buddy Casey Bones, who spent many hours on the banks of the Salmon River fishing with her. A special thank you to both her little sister Stephanie and her close friend Lizzie Buckham Reyes for being there for Nicole right to the end.
Nicole leaves behind her husband, Don Alexander; daughter, Zoey, and son, Noah; parents, Del and Kim Bolden and Linda Amici; grandmothers, June Bolden and Dorothy Rogers; sisters and brother, Mariah Cortez, Stephanie Bolden, Maxwell Fleming and Roxanne Fleming; aunts and uncles, Ann, Gery and Daphne, Susie, Larry and Diane, and Connie and Ben; in-laws, Ray and Kathy Wilcox; sisters, Katrina and Arial; and many nieces, nephews, cousins and a world of friends.
The fisherwoman of our family, Nicole, had learned that well-practiced talent from her grandfather.
Klahowya Sikhs, PishKlootchman
Goodbye Friend, Fisherwoman