Gaming
Spirit Mountain Casino sticking with Wells Fargo for banking services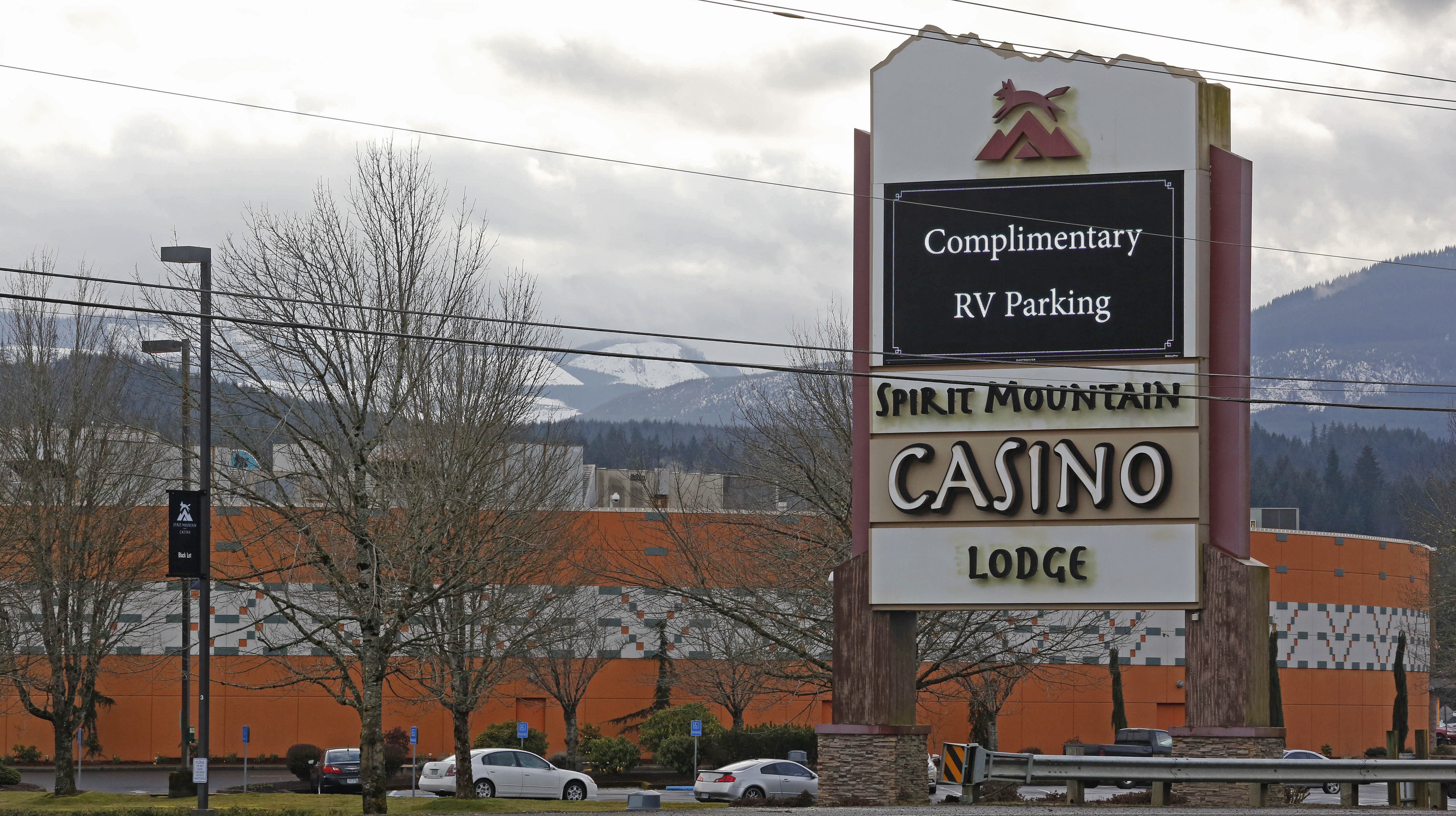 By Danielle Frost
Smoke Signals staff writer
Unlike the Grand Ronde Tribal government, Spirit Mountain Casino will continue its multi-million dollar business relationship with Wells Fargo Bank.
The decision was announced at the Legislative Action Committee meeting held on Tuesday, March 26.
Tribal Council member Steve Bobb Sr., who serves on the Spirit Mountain Gaming Inc. Board of Directors, reported to fellow council members that the board has decided not to pursue using U.S. Bank for its business needs.
"There was a disagreement about contracts that didn't pan out for us," Bobb said. "The consensus (of the board) was to stay with Wells Fargo. We came to a resolution to direct the casino not to pursue it (further)."
Spirit Mountain Casino General Manager Stan Dillon said he could not comment on internal operations and referred Smoke Signals to Tribal Council Chief of Staff Stacia Hernandez.
In a statement released by Hernandez, the Spirit Mountain Gaming Inc. Board of Directors said: "Spirit Mountain evaluates bank pricing, treasury and other banking services every few years by conducting a request for proposal for banking services. After careful consideration of the RFP responses, review of Spirit Mountain's unique banking needs, and communications with responding banks and the Tribal Council, Spirit Mountain has decided not to change banks at this time."
Tribal government officially ended its banking relationship in 2018 and switched to Columbia Bank, based in Tacoma, Wash.
Tribal Council Chairwoman Cheryle A. Kennedy cited three reasons for the Tribal government ending its financial relationship with the bank, including Wells Fargo's involvement in the controversial Dakota Access Pipeline project in North Dakota, creating millions of fake bank and credit card accounts for customers and forcing unnecessary auto collision insurance on more than 800,000 clients.
The Tribal government first employed Wells Fargo for banking services from 1996 to 2005 and then rehired the bank starting in 2013. The Tribe started re-assessing its relationship with Wells Fargo in early 2017 when the Finance Department issued a request for proposals for banking services and Tribal members complained at Tribal Council meetings about the bank's involvement in the pipeline project.
The loss of Tribal governmental business cost Wells Fargo less than $100,000 in processing fees.
However, the Tribal government's stand was deemed more important than the amount of lost revenue. In late 2016 and early 2017, the Dakota Access Pipeline project galvanized Indian Country as the Standing Rock Sioux Nation and volunteer water protectors protested the construction of an oil pipeline near the Sioux Reservation. Wells Fargo provided investment funding for Energy Transfer Partners, the owner of the pipeline project.
Kennedy addressed the issue at the Wednesday, April 3, Tribal Council meeting, saying that all respondents to the casino's request for proposals for banking services had ties to the controversial pipeline project.
"We appreciate the concern of the Tribal members and made the change as a Tribal government," Kennedy said. "However, the banking needs of Spirit Mountain Casino present a unique set of challenges that limit the number of banking institutions available to us.
"Those that we did hear from and that were able to handle the account were all associated with the Dakota Access Pipeline at some level. After careful consideration, a thorough evaluation and discussions with all of the banking institutions, a decision was made to stay with Wells Fargo. Spirit Mountain does evaluate banking services every few years. We will continue to evaluate our options if something changes in the future."