Culture
Walking On -- Dennis Lee Gleason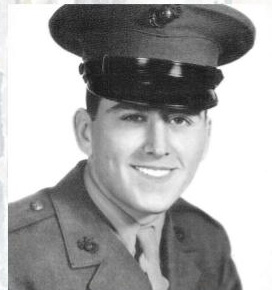 Dennis Lee Gleason
Nov. 15, 1947 – March 4, 2019
Dennis Lee Gleason was 71 when he passed away on Monday, March 4, 2019, in the loving arms of his family. He was born Nov. 15, 1947, in Dallas, Mo., to Frank W. and Marie E. (Minks) Gleason.
His younger years were spent in Bavaria and Salina, Kansas, with his parents and siblings: Frankie Gleason, Roger Gleason, Barbara Osborne, Gary Gleason, Charles Gleason, Bill Gleason, Ronny Gleason and Darlene Gleason. His family eventually moved to Oregon. He proudly served in the U.S. Marine Corps during the Vietnam War, attaining the rank of lance corporal.
After returning from his service, he raised his daughters, Tonya Gleason-Shepek and Tisha Gleason Pellett in the Salem area. Finally settling in Eagle Creek, he raised his daughter Elsie Gleason. His greatest joys in life were spent with his daughters; granddaughters, Kryshanne Smith and Laycie Pellett; grandson, Braxton Tucker; great-grandson, Reece Romans; and sons-in-law and many extended family and friends.
His generosity of spirit did not draw lines that kept others out. His was a life of circles that sought to bring others in. He believed family was everything and the bond that links your true family is not one of blood, but of respect and joy in each other's life.
We could talk endlessly about how funny, kind, generous, loving, intelligent and great Dennis is. We are reminded in Ecclesiastes that there is a time for everything. Even the end of this chapter in Dennis' great story. Jesus said all who come to me will be welcomed. Jesus offers hope that life here, when it comes to its natural close, is changed, not ended.
Imagine this day: A reunion with family. In the meantime, until each of our time comes, he would want us to carry on, live fully and deeply, laugh often and love all.
A visitation will be held 10 a.m. Tuesday, March 12, followed by 11 a.m. funeral services at Wilhelm's Portland Memorial, 6705 S.E. 14th Ave., Portland, with Pastors Ken Haller and Victor Cureton officiating. Interment will be at 1:30 p.m. at Willamette National Cemetery, 11800 S.E. Mount Scott Blvd., Portland.
The family invites people to join them in celebrating Dennis Gleason's life immediately following at 24496 S.E. Filbert Road, Eagle Creek, Ore.