Tribal Government & News
Camille Mercier returns home to take reins at Human Resources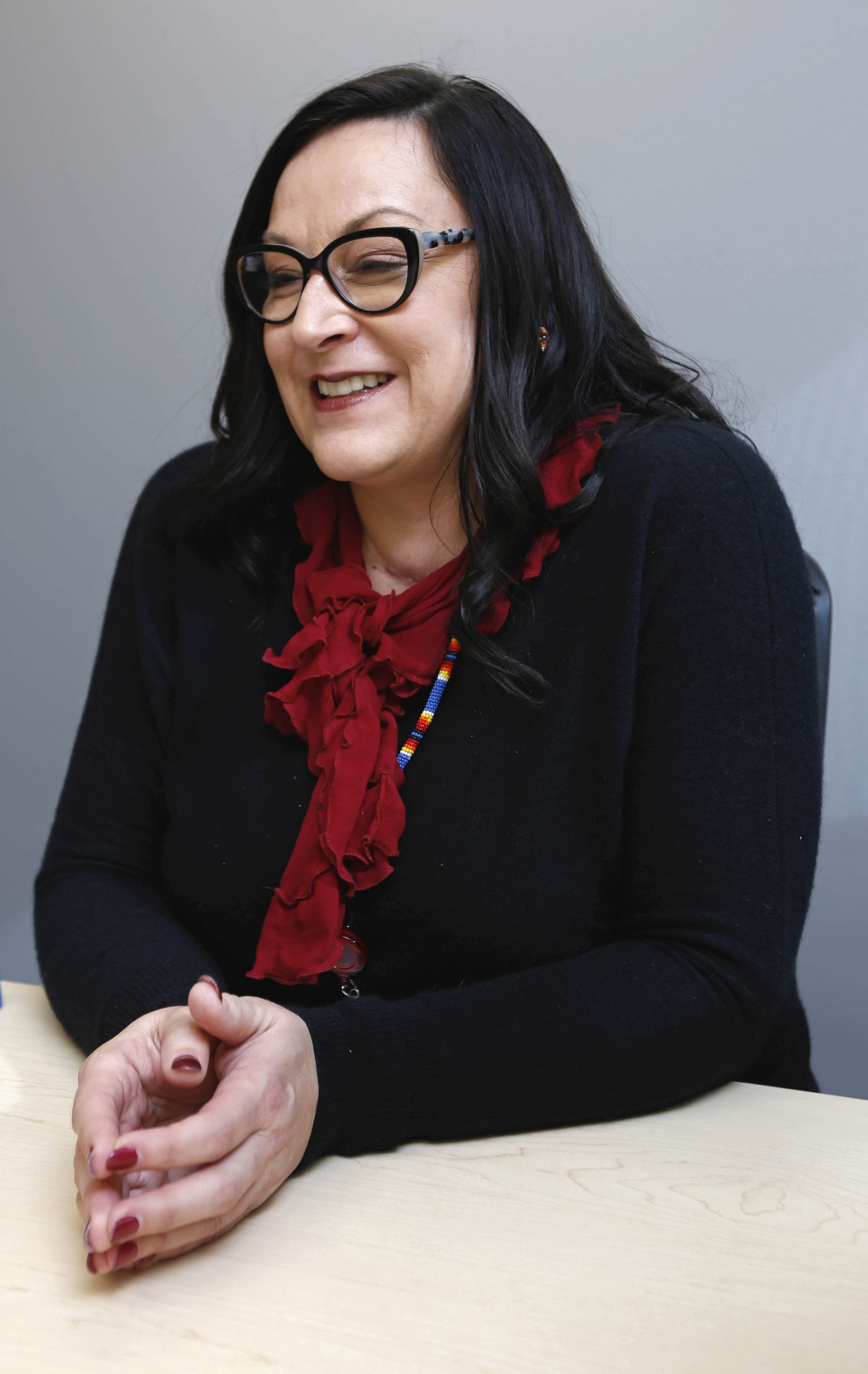 By Danielle Frost
Smoke Signals staff writer
Camille Mercier's roots in Grand Ronde run deep.
Her grandmother, Margaret Provost, was one of the three key Restoration figures for the Tribe along with Marvin Kimsey and Merle Holmes.
She also spent summers at Tribal youth events, worked in the Education and Social Services departments as a young adult, and served as Spirit Mountain Casino's Human Resources director for 15 years before moving out of state.
"I wanted to come back home," Mercier says. "But after my grandma passed away in August, it became more of yearning. It feels right being here."
When the job of Confederated Tribes of Grand Ronde/Spirit Mountain Casino Human Resources director opened up in the fall of 2018 with the departure of Patrick Dempsey for a job in Washington state, Mercier saw her opportunity to return home.
"Most of my professional experience in human resources has been on the casino side of the industry," she says. "It has been a number of years since I have been on the government side of things. This was an opportunity to do something very different and work on the Tribal side of things."
One difference Mercier noticed immediately is having a three-day weekend for Tribal Chiefs Day, something she hadn't experienced in 20 years.
"Casino operations and government are very different work cultures," she says.
Mercier, 48, began her career with the Tribe in the late 1980s as an educational aide. She then transferred to Social Services and spent time in the Prevention Department before leaving to work for Spirit Mountain Casino as its Human Resources director, which included moving employees to new offices when the South Expansion Project was completed in 2008. It added 135,396 square feet to the existing casino.
"I enjoy working in human resources because it is about the people," Mercier says. "Learning and development goes hand in hand with it."
Her duties as Human Resources director include overseeing, directing and managing employment-related functions such as recruitment, retention, compensation, learning and development, and employee relations.
Mercier says her goals during her first year on the job include learning how to best manage two very different areas of Tribal operations that come with the government and casino sides.
"It can be very overwhelming, but in the end everyone has a goal of helping the Tribe be successful," she says.
Mercier is the daughter of Jackie Many Hides and Ralph Van Vleet. Her grandparents are the late Margaret and Jack Provost. She has a sister, Molly Leno, and a son, Kalim Mercier. Her son works in surveillance at Spirit Mountain Casino.
She grew up in Lebanon, but spent summers in Grand Ronde participating in Youth Education programs. It was there that Mercier met longtime best friend Michael Cherry, current Spirit Mountain Community Fund director.
"We spent lots of time on field trips and doing arts and crafts together," she says.
Mercier has served on the TERO, Health and Royalty committees, and also is a past member of the Spirit Mountain Community Fund Board of Directors.
Before accepting the job as the Tribe's Human Resources director, she served in a similar role for Ameristar Casino in Iowa and the Lucky Eagle Casino in Chehalis, Wash., which is owned by the Chehalis Tribe.
In her spare time, Mercier enjoys spending time with boyfriend Marcus Hite and creating art in mediums such as wood and glass. She also works on her mini-farm in Sheridan, which includes three horses, three alpacas and one goat.