Tribal Government & News
Murrell reinvigorating Tribal aid to domestic violence victims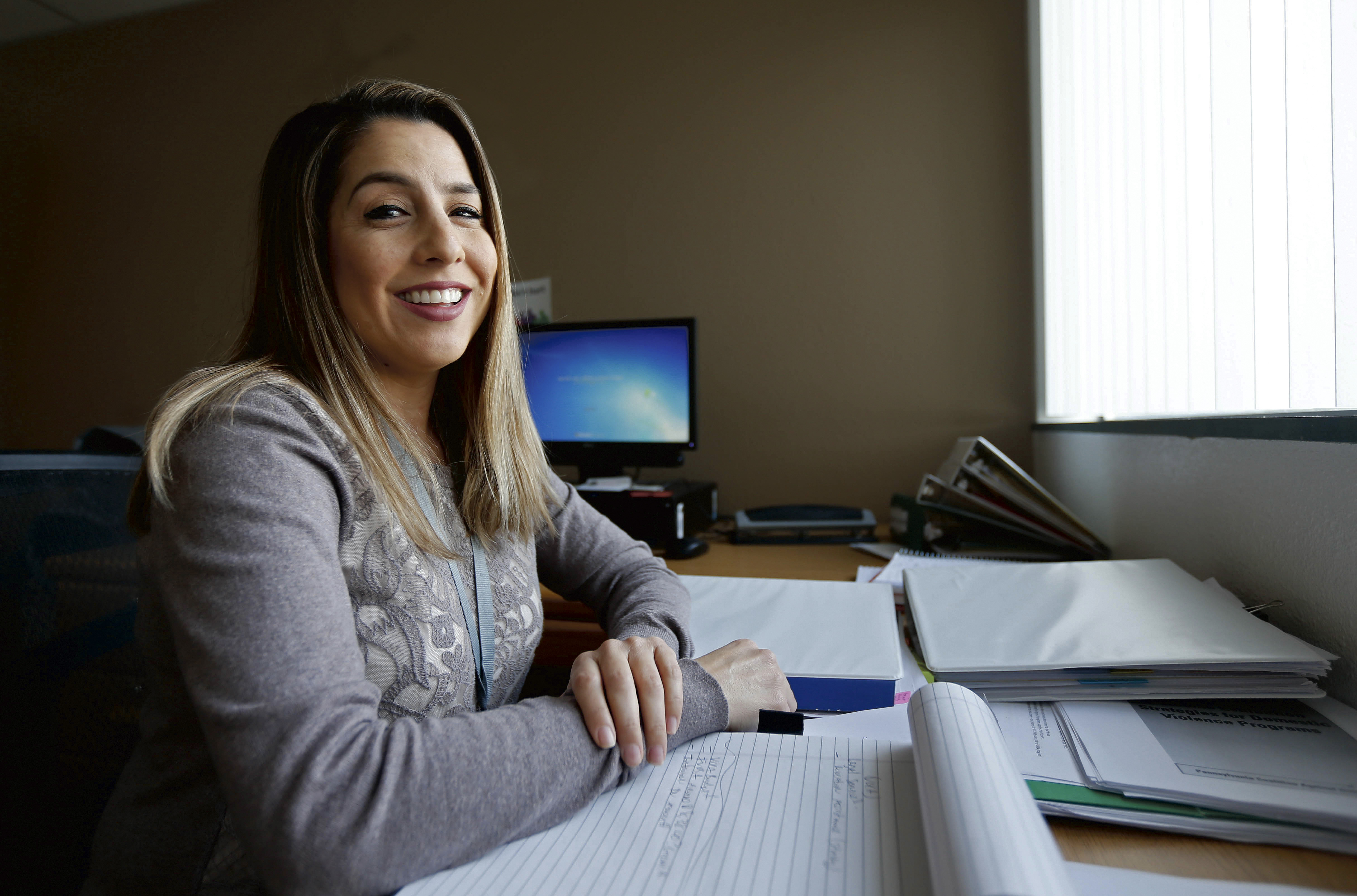 By Dean Rhodes
Smoke Signals editor
When Tribal member Danielle Murrell relocated to Oregon from Southern California in mid-September and walked in for her first day of work as the Tribe's new Domestic Violence coordinator, she was taking over a program that had been idle for almost a year.
Now, after five full months on the job during which she has learned about the resources available to help women dealing with domestic violence situations, she is ready to reinvigorate the Tribal response for women in need of help.
"Something that spoke to me was another therapist who was Native talked about going back to her Reservation and visiting, and no matter how many trainings you take … the best way to learn more about your own Tribe is coming back," Murrell says about moving to Oregon. "I think coming back to my own community and learning about my people and more about our traditions and culture is super important."
In 2017, when Anne Falla held the position, the Domestic Violence Program within the Social Services Department received 200 crisis calls and helped more than 80 clients.
Murrell says the current workload for her program is down from the 2017 levels because of the yearlong break in the program and the time necessary for her to become familiar with the Tribal, county and state resources available to help domestic violence victims.
However, of those she has worked with, she is seeing mostly domestic violence affecting mothers with children who are assessing their options in possibly leaving an abusive relationship. Common characteristics in her cases are alcohol and drug abuse, as well as a current or ex-partner having a criminal history.
"They are really looking at their options and seeking support," Murrell says. "With trauma-informed care, you want to always provide options. … We don't direct anybody to do anything. It's all up to them and about providing options."
Murrell says she also has seen cyber stalking situations where ex-partners are tracking their former girlfriend or partner on social media and contacting their friends and relatives, slandering them. "It's definitely a growing problem," she says.
Murrell was born and raised in Southern California, graduating from Edison High School in Huntington Beach. She received her bachelor's degree from California State Fullerton and her master's in social work from California State University-Long Beach in 2011.
Her social work experience is varied, including working six years for the Los Angeles County Department of Mental Health, aiding the second largest Native American/Alaskan Native population in a county in the United States as a therapist. She also is a licensed clinical social worker in both California and Oregon, meaning she can provide clinical therapy.
"I did a lot of trauma work," she says about her days working out in the field in the Los Angeles area.
Her parents are Debra Leno and Danny Estrada and her grandparents are Maxine and Bud Leno.
She is the middle child. Her older sister, Nicole Hewitt, is the Tribe's Youth Prevention manager and her younger brother, Erik Estrada, lives in Southern California.
Murrell says she decided to go into social work because she has always been helping people, even at a young age.
"Even in high school, I was volunteering. I volunteered at a program called Get on the Bus, where you work with youth who are unable to see their incarcerated mothers and you take them to go visit their parents. … I think I've always wanted to be somewhere helping people."
She credits her mother's involvement in such things as being a court-appointed special advocate and volunteering at a hospice for instilling the desire to help in herself and her siblings.
Murrell, 39, is looking forward to beefing up her staff by hiring two positions that also have been vacant – domestic violence relief advocate and victims of crime advocate -- and getting a domestic violence hotline up and running.
She also is starting Women Moving Forward, a 12-week support group to provide support for women moving beyond abusive relationships.
Murrell can help all Tribal members facing domestic violence situations, not just those who live in Grand Ronde or the six-county service area.
"Right now I'm trying to do outreach and, because the position was vacant for so long, to let the community know I'm here and the program is up and running," she says. "I'm here to help in any way I can."
Murrell can be contacted at 503-879-1660 or via e-mail at danielle.murrell@grandronde.org.