Tribal Government & News
Fire displaces five Tribal housing residents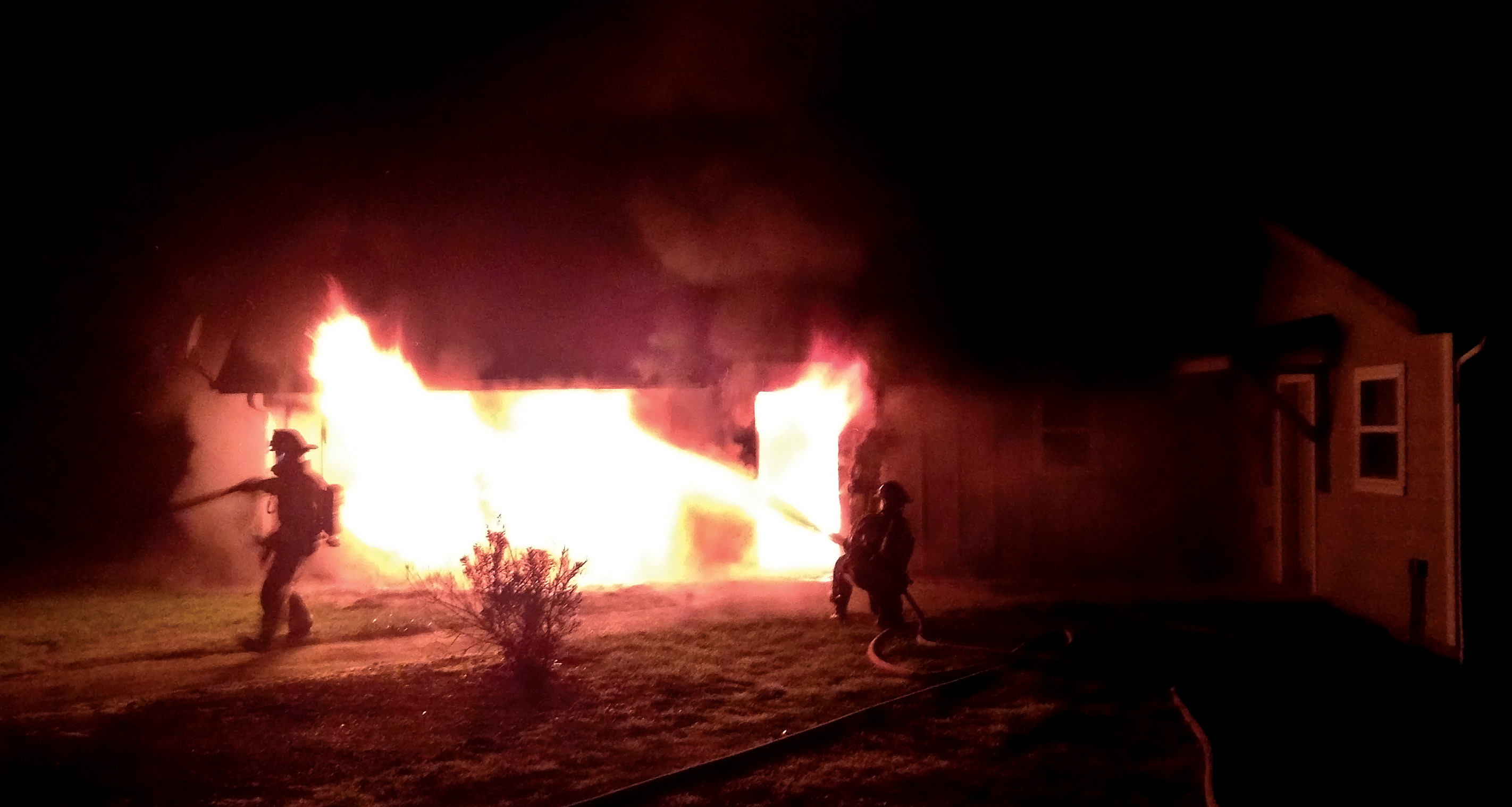 A fire in Tribal market-rate housing at 9533 Raven Loop at 12:30 a.m. Wednesday, Jan. 21, displaced four residents who lived inside the unit, as well as Tribal Council member Chris Mercier, who lived next door.
However, despite the intensity of the fire, which gutted portions of the interior, no one was seriously injured, said Grand Ronde Tribal Housing Authority Executive Director Brian DeMarco.
Although the Housing Authority is still awaiting a final determination of the fire's cause from the state fire marshal, smoking outside the unit appears to be a possible cause.
Grand Ronde Tribal Police Department Chief Al LaChance said that the fire was reported after the tenant observed a fire on the back patio in the very early morning hours. The tenant tried to extinguish the fire on their own and then evacuated the unit and called 911.
West Valley Fire District personnel responded within 10 minutes of the call with 17 firefighters, four fire engines, two of which were from the Sheridan Fire Department, and two brush rigs.
"The fire was knocked down fairly quickly," said West Valley Fire District Public Information Officer Connie Crawford Lain. "It is still under investigation, but it was a very significant loss. The fire gutted the place."
DeMarco said the fire burned so hot and quickly that the granite countertops cracked and the unit may be totaled. There also was heavy smoke damage to the next door unit occupied by Mercier.
"At this point, there is nothing suspicious," LaChance said about the fire's origin.
DeMarco said the Tribe responded quickly. "We were almost overwhelmed by the response from Tribal members," he said about offers of help and donations from the community.
The Employee Assistance Program, Tribal Assistance Program, Clothes Closet, Grand Ronde Food Bank and American Red Cross were all notified.
The unit's four residents and Mercier were temporarily housed in Spirit Mountain Lodge. The displaced family was placed in a recently vacated unit in low-income housing and Mercier's unit was cleaned so that he was able to move back in.
DeMarco said there currently is no damage estimate on the most affected unit, and it cost less than $3,000 to clean Mercier's unit.
Tribal housing units are equipped with smoke detectors, but not fire extinguishers, DeMarco said. But, he added, the last thing the Housing Authority wants residents to try is to put out a fire themselves.
"If there is a fire, don't attack the fire," LaChance said. "Get everyone out, secure the unit and get space between you and the fire. Then call 911."
The state fire marshal's investigation is expected to be concluded by the end of January.
After the fire, GRTHA distributed a flier to Tribal housing residents, encouraging people to stay away from the burned-out unit and to consider obtaining renter's insurance, which is recommended but not required.