Tribal Government & News
General Council briefed on casino, audit in executive session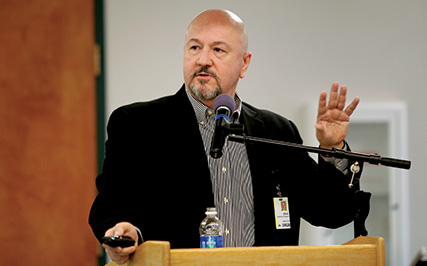 General Council received briefings on the financial status of Spirit Mountain Casino and the external audit of Tribal government on Sunday, Sept. 7, in the Tribal Community Center.
Since both were presented in executive session, Smoke Signals cannot report on the details.
Spirit Mountain Casino Interim General Manager Stan Dillon made the casino presentation and Controller Linda Hanna made the presentation on the external audit.
Tribal members who would like a copy of the meeting, which includes the confidential material, should contact Tribal Council Executive Coordinator Stacia Martin at 503-879-2304 or stacia.martin@grandronde.org .
In other action, it was announced that the next General Council meeting will be held at 11 a.m. Sunday, Oct. 5, in the Community Center.
William McGee won the $100 door prize and David Sears, Eric Bernando and Kathryn Harrison won the $50 door prizes. In addition, two necklaces made by Tribal Council member Jon A. George were raffled off.
George, Tribal Royalty Coordinator Jackie Many Hides and Tribal Royalty Iyana Holmes, Savannah Ingram, Hailey Lewis-Little and Promise Rimer performed the cultural singing and drumming to open the meeting.
A video of the General Council meeting can be viewed at the Tribal Web site, www.grandronde.org, under the Video tab.