Culture
Walking On -- Larry B. Risteen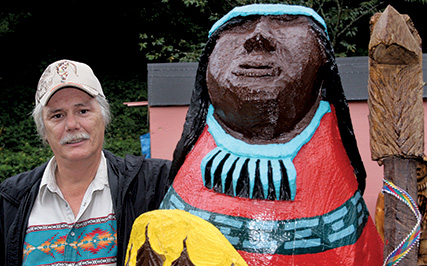 Larry B. Risteen
July 12, 1953 - May 26, 2014
Tribal Elder Larry B. Risteen of Willamina and formerly of La Grande and Elgin walked on on May 26 at his residence after an extended illness.
At Larry's request, services included only immediate family. Private burial was at Grandview Cemetery in La Grande.
Larry was born July 12, 1953, in Salem to Robert M. Risteen and Gloria Engelson.
He moved around a lot throughout his life, living in Elgin and La Grande. Later, Larry lived in Spokane and worked in the construction field detailing houses.
Larry then settled down and worked at Spirit Mountain Casino lodge as a manager.
Larry was a free spirit and had lots of friends, family members said. He loved to travel from town to town, experiencing life.
Larry loved sports and played a lot of sports in his younger years. He enjoyed watching sports, mostly baseball and football.
Larry is survived by his mother, Gloria Engelson; brother, Rod Risteen of Island City; and three sisters, Kelly Smith of Summerville, Michelle Sweeney of Grand Ronde and Shelly Fox of Willamina.
He was preceded in death by his father, Robert M. Risteen, and brother, Robert L. Risteen.
Daniels and Knoop Funeral, Cremation and Life Celebration Center handled arrangements.