Culture
Walking on -- Donna Lee Casey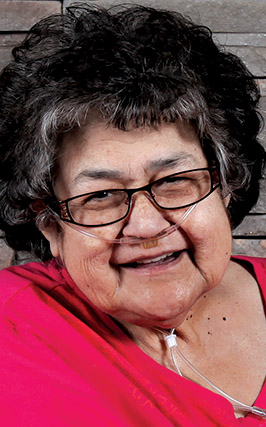 Donna Lee Casey
June 10, 1940 - Feb. 27, 2014
Tribal Elder Donna Lee Casey, 73, a longtime Grand Ronde resident, walked on Thursday, Feb. 27, 2014, in McMinnville.
She was born to Philip John Warren and Blanche M. Ford in Grand Ronde.
Donna was well known for her high school volleyball skills and was an active member of the Confederated Tribes of Grand Ronde. She served on the Tribal Powwow and Royalty committees and was highly respected within the Tribe.
Donna also knew her way around the kitchen and always baked amazing apple pies and homemade rolls.
Survivors include her children, Butch, Darryl, Ward, Karen and Veronica; 11 grandchildren; and four great-grandchildren.
A memorial service was held Tuesday, March 4, at the Grand Ronde Tribal gym. A celebration of life followed in the Elders' Activity Center.
Interment was at the Grand Ronde Tribal Cemetery.
Dallas Mortuary Tribute Center handled arrangements. To send online condolences, go to www.dallastribute.com.