Culture
Walking On -- Pearl Marie Tanner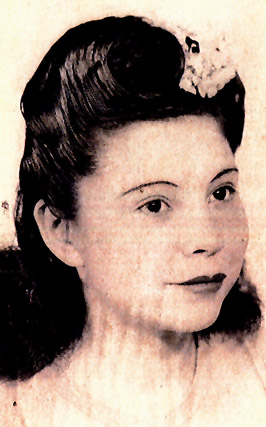 Pearl Marie Tanner
March 7, 1922 - Jan. 3, 2014
Tribal Elder Pearl Marie Tanner, known as Bibsey throughout her life, was born March 7, 1922, in a houseboat near Woodland, Wash. She walked on Jan. 3, 2014, at the age of 91.
She was the daughter of Mary Marie Knighton and Abraham Roy Tanner. Pearl and her siblings grew up on the Lewis River in Woodland, where they lived in a houseboat, and in St. Helens, Ore. She lived in Portland at the time of her death.
Pearl was a caretaker at a young age as she helped her blind grandfather and also helped with her younger siblings. She also helped care for her mother, who suffered from diabetes up until she passed in 1966. She cared for her brothers Bill and Fred, who were all roommates up until the brothers' deaths.
She had her own home in north Portland in the 1960s and '70s where he son Tommy and many of her family members lived with her. This was a happy time for her as there was always someone in the house.
Family was No. 1 to Pearl. She had one child, Thomas Roy Beebe, who died of cancer at the age of 27. She was the oldest of four children and sibling to William Roy Tanner, Frederick Roy Tanner and Beatrice Tanner, who all preceded her in death.
Pearl was also auntie to many nieces and nephews who preceded her in death. She is survived by her nieces Pearl Boswell and Christina Morgan and nephews William Boyd and Billy Tanner.
Pearl worked throughout her life in many different jobs. Her last place of employment was at her own little shop called The Little Thrift Store on West Burnside at 19th Avenue and she loved it. She had planned for many years to have her own little thrift store. It was a dream of hers. It gave her great joy as many of the residents of the area would stop in and chat. She also worked for the Perry Center Thrift Shop and for Naideen Leavens for many years as a seamstress and homemaker.
Pearl loved making her Native beaded jewelry. She loved arts and crafts and made her own greeting cards, a favorite among those who received them.
Pearl was the holder of all the family lore and loved to share those stories with younger family members. She loved to reminisce of family and days gone by.
Pearl loved tending to the flowers outside her apartment and feeding the wild raccoons and cats of the neighborhood until she was no longer able to do so.
She was such a loving and caring woman who will be missed by all who knew her.