Culture
Walking On -- John B. McKinney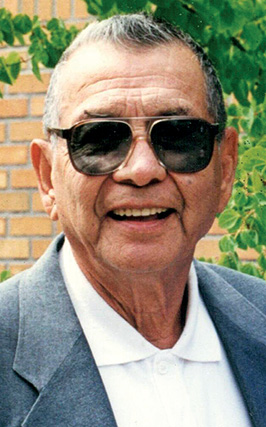 John B. McKinney
Aug. 21, 1924 - Nov. 23, 2013
Tribal Elder John B. McKinney, 89, walked on on Saturday, Nov. 23, 2013, in Portland.
He was born on Aug. 21, 1924, in Grand Ronde. He attended St. Mary's School for Boys and Chemawa Indian School. He later joined the U.S. Army and served in Europe during World War II.
In 1950, he married Lavina George in Portland. They settled in St. Johns and they had lived there since. Lavina passed away in 2011.
He worked as a machinist for Tektronix for many years and later was a guard for Harbor Security.
He is survived by his children, Vernetta and Duane McKinney; sister, Susan Mason; 10 grandchildren; 23 great-grandchildren and four great-great-grandchildren.
A memorial gathering was held Sunday, Dec. 8, 2013, at Hustad Funeral Home Chapel. Private inurnment occurred in Chief Schonchin Cemetery in Klamath Falls.