Culture
Walking On -- Milton Roy Sherwood Jr.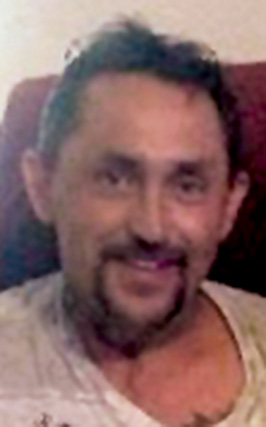 Milton Roy Sherwood Jr.
May 14, 1965 - Nov. 1, 2013
Tribal member Milton Roy Sherwood Jr. was born May 14, 1965, in Redding, Calif., where he was raised. He walked on Friday, Nov. 1, at the age of 48.
He was a wonderful son, brother, uncle, father, papa and friend to many. He worked construction and landscaping for more than 30 years. He was a giving and selfless person. He loved to visit yard sales and find treasures, as well as listen to all kinds of music. He was loved and will be greatly missed.
He is survived by his ex-wife and forever friend, Danyel; his children, Kristine, Justin and Daniel; grandchildren, Mason and Emmitt; parents, Milton Sherwood Sr. and Hazel Porter; stepfather, Tom Porter; three sisters, Debbie, Patty and Cheryl; and one brother, Kenny. He also leaves behind his dogs, Junior and Rock.
He was preceded in death by his brother, Ricky, who walked on in 2005.
Funeral services and burial were held Tuesday, Nov. 12, at McDonald's Chapel in Redding, Calif.