Culture
Candace Diaz walks on at 23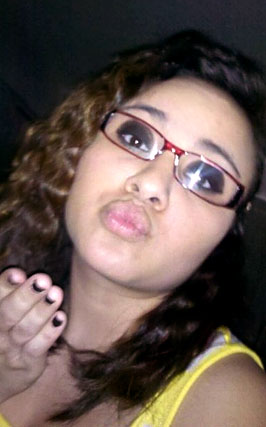 Candace Marie Diaz
April 26, 1989 - Oct. 6, 2012
Candace Marie Diaz, 23, of Sheridan walked on Oct. 6, 2012.
She was born April 26, 1989, in Phoenix, Ariz., to Manuel Lerma Diaz Jr. and Denna Maria Diaz.
She was proud of being a good mother to her daughter, Jayde Diaz, and loved to sing and dance. She was an active and proud member of the Confederated Tribes of Grand Ronde.
She is survived by her parents; daughter, Jayde; brothers, Manuel Diaz III, Arthur Diaz, Donivan Diaz, Keenan Ulestad and Brendon (no last name provided); sister, Tajia Ulestad; and grandparents, Mazie Thompson and Mary and Manuel Diaz.
A funeral service will be held at 11 a.m. Wednesday, Oct. 10, at the Confederated Tribes of Grand Ronde gym. A potluck fellowship will follow in the Tribal Community Center.
Arrangements were handled by Adamson's Sheridan Funeral Home. To leave an online condolence, visit www.AdamsonsSheridanFuneralHome.com.