Health & Education
On-time graduation rates increase for local Native students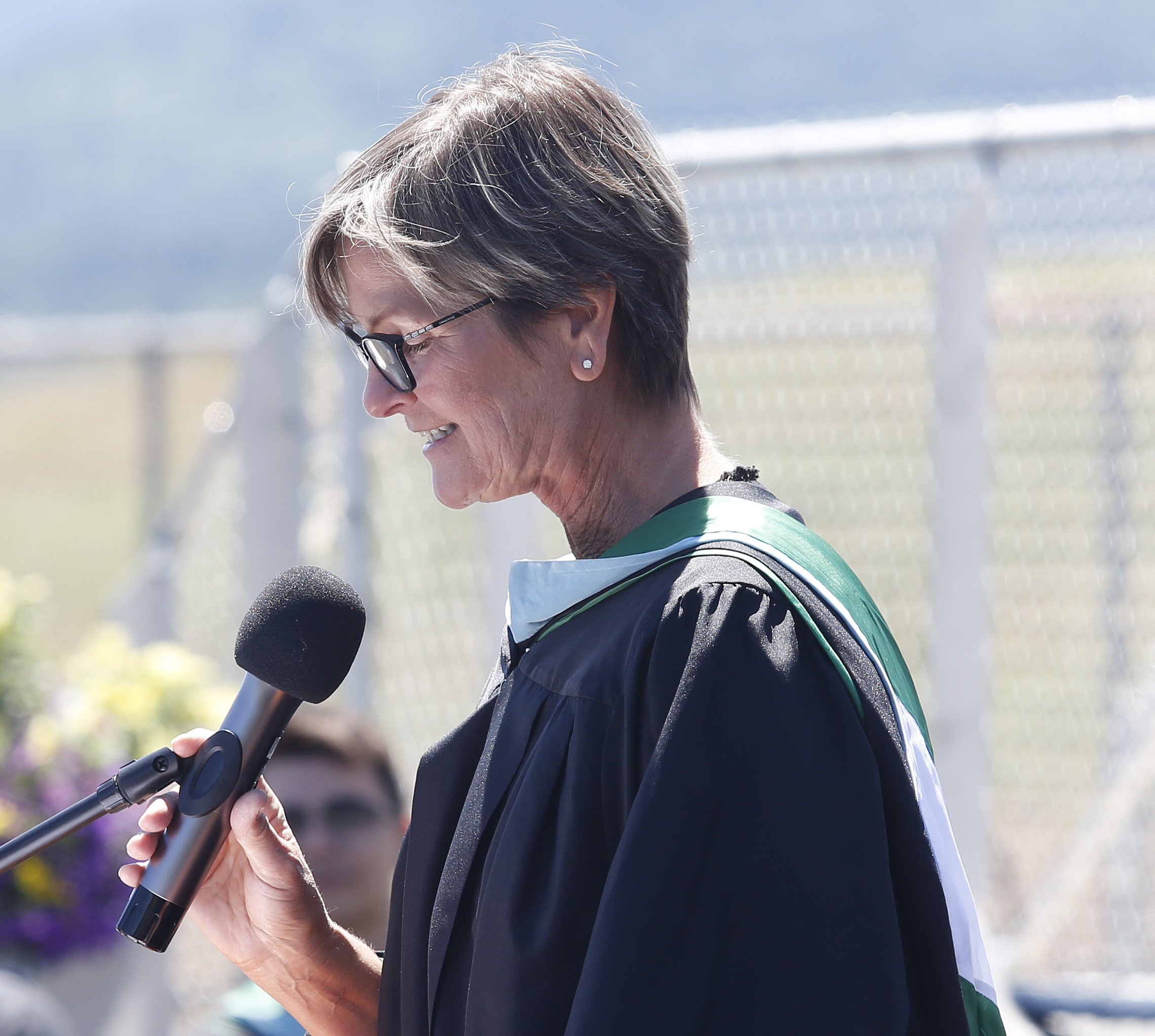 By Danielle Harrison
Smoke Signals staff writer
WILLAMINA -- On-time high school graduation rates have increased for Native American students in the Willamina School District.
 According to numbers released by the Oregon Department of Education on Thursday, Jan. 20, Native American on-time graduation for 2021 is at 85.7 percent, up from 73.3 percent in 2020.
The numbers are significant given that most Willamina High School students did not receive full-time, in-person instruction until the last quarter of the year after the COVID-19 pandemic forced schools to shutter their doors for more than a year.
Superintendent Carrie Zimbrick credited district staff, students and its partnership with the Grand Ronde Tribe's Youth Education program for the increasing graduation rates over the years.
"I can't say enough about our partnership with the Tribe and (its) investment in education," Zimbrick said. "Our (Native) students often come to us with several years of excellent preschool services, and continue to be supported throughout their K-12 years and beyond by CTGR education staff with tutoring, language classes and academic events."
Zimbrick said that several years ago, the district's Native graduation rates were very low. When the state began recording subgroup data in the 2008-09 school year, only 60 percent of Willamina students posted on-time graduation rates.
The district volunteered to take part in a statewide school improvement project that involved addressing attendance, ninth-grade on-track graduation and academic improvement. 
"These teams were responsible for creating action plans to support improvement in these areas," Zimbrick said. "In addition, we did a full curriculum inventory to ensure our staff had the adequate resources needed to teach. Along with a quality curriculum we invest heavily in teacher professional learning. These two things are essential to providing high level instruction."
The district also participates in the Tribal Attendance Promising Practices program, funded by the Oregon Department of Education, in which staff time is dedicated to improving attendance at all grade levels. The district has a full-time family advocate who works with students and staff to provide attendance incentives, and also with individual families to address barriers that affect regular attendance.
Statewide, on-time graduation rates are 80.6 percent for all students and 67 percent for Native American students. This is similar to 2020 figures, with 83 and 67 percent, respectively.
"The data released today both demonstrates the tremendous resilience of Oregon's youth and makes it clear that COVID-19 not only had a disproportionate impact on the health of Oregon's communities of color, it also had a far greater impact on students of color," Oregon Department of Education Director Colt Gill said. "We know districts continue to work hard to help those students still making progress toward graduation."
During the past summer, Gill said that various school districts across the state spent $24 million in state-allocated funds for students to earn credits toward graduation.
"Districts are also using funds from the Student Success Act to improve access and opportunities for students who have been historically underserved in the education system," he said. "Through unprecedented engagement with their communities, every district has their own plan to address student achievement."
For more information on graduation rates, visit oregon.gov/ode/reports-and-data.